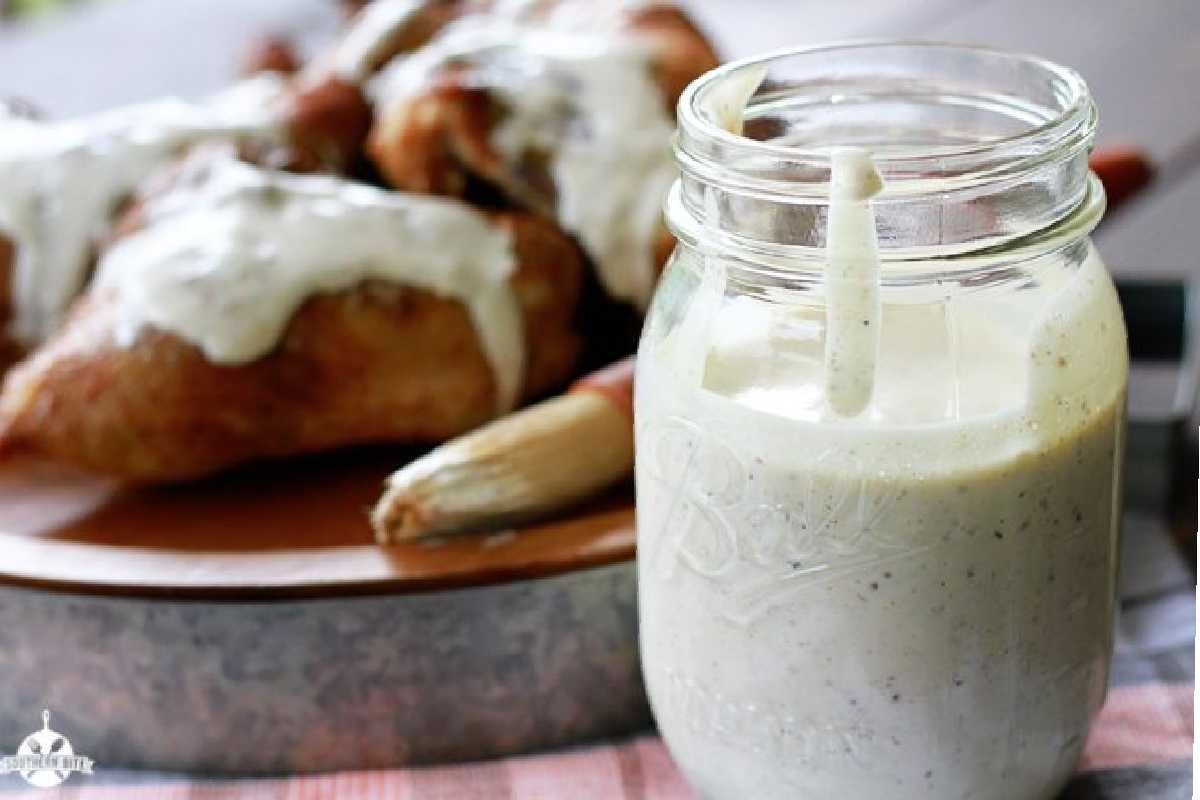 The signature sauce in Alabama is the Alabama white sauce with a tangy, peppery bite. While it's unlike any other barbecue sauce in the nation, it's hard to imagine a plate of smoked chicken, pickles, and white bread without it. This sauce is in contrast to the spicy vinegar-mopped hog in Eastern Carolina and the sticky ketchup and molasses-covered ribs in Kansas City. Here's how to make your own Alabama white sauce —
Origin Of The Sauce:
The creamy, peppery sauce known as Alabama white sauce across all of America was made popular by Bob Gibson. The white sauce was on the menu when he started his barbecue restaurant in northern Alabama in 1925. With mayo to keep the meat juicy and vinegar and spice to temper the fat, it immediately became clear that it was the ideal poultry match.
 What Does The  Alabama White Sauce  Contain:
Although it contains mayonnaise, white sauce is a vinegar-based barbecue sauce with coarse-ground black pepper that gives it a tangy, peppery flavour.
You'll need mayonnaise , spicy brown mustard, prepared horseradish, apple cider vinegar, hot sauce, cayenne, and a tonne of black pepper to make our version of the sauce.
The Best Way to Serve The White Sauce
This  sauce is fantastic for all types of grilled meats, veggies and salads and  it is ideal for spreading across smoked chicken or turkey.
Ingredients:
1 cup mayo, preferably Duke's
2/ tablesponn of hot brown mustard
2 tablespoons of apple cider vinegar and 1 tablespoon of prepared horseradish
1 tablespoon hot sauce, such as Louisiana or Tabasco
freshly ground black pepper, two tablespoons
1/2 kosher salt spoon
a half-teaspoon of cayenne pepper
Instructions:
Take  a medium size bowl, whisk together the following ingredients:
1 cup mayonnaise, 2 tablespoons spicy brown mustard,
1 tablespoon prepared horseradish, 1 tablespoon apple cider vinegar,
1 tablespoon hot sauce, 2 teaspoons black pepper
1/2 teaspoon kosher salt, and 1/2 teaspoon cayenne pepper.
Storage :
For up to two weeks of storage, refrigerate in an airtight container.