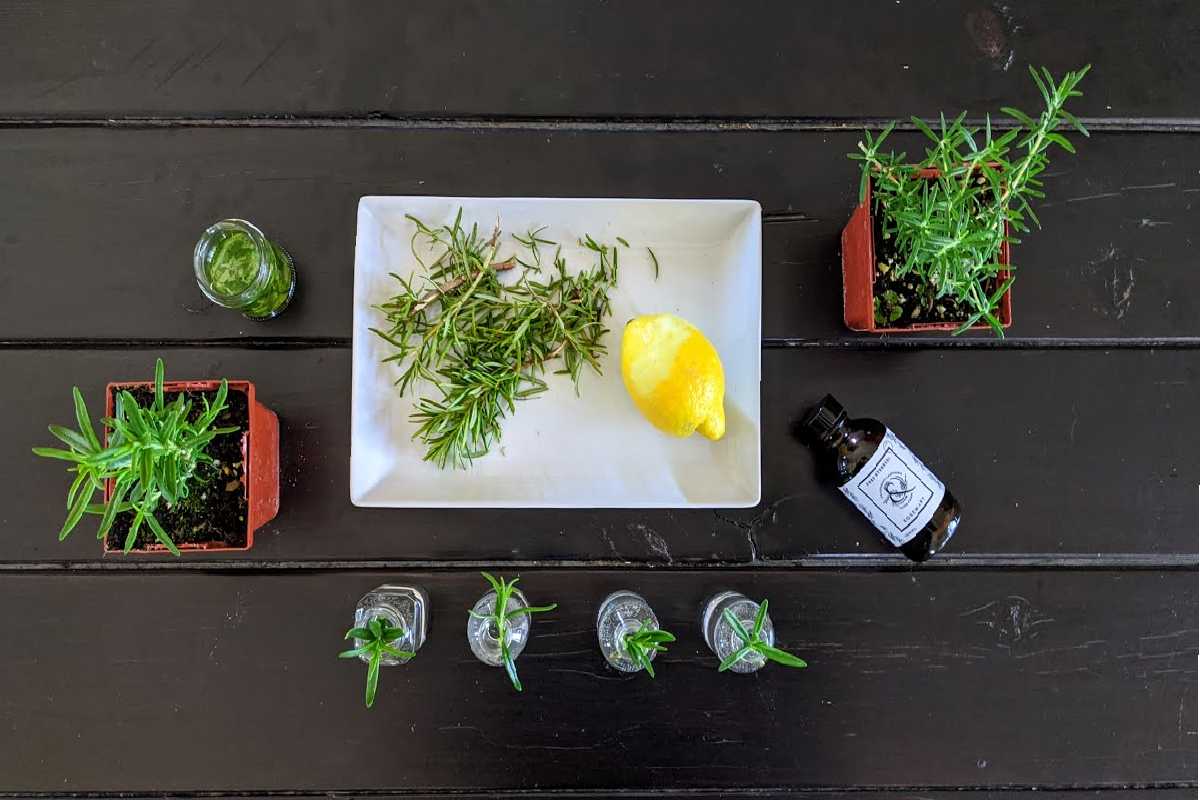 Rosemary is a fragrant herb that adds flavour to a wide range of foods, including soups, casseroles, salads, and stews. Chicken and other fowl, lamb, hog, steaks, and fish, particularly oily fish, are frequently served with it. Additionally, it pairs well with cereals, spinach, potatoes, onions, peas, and mushrooms.
What Is Rosemary?
It has a long tradition of use in both food and medicine. It is a plant with white, pink, purple, or blue flowers, and it grows in bushes with wood-like stems and short, pine-like needles. Although it resembles pine in both appearance and aroma, it actually belongs to the same botanical family as sage and mint, which is called the Lamiaceae. A perennial evergreen, rosemary is frequently grown as an attractive shrub because of its resistance to abrasive conditions.
Fresh Vs. Dried
Even when it's fresh, it has a low moisture level, which helps it keep its flavor after drying. Before using it dried in recipes, the leaves may need to be crushed or diced due to their increased toughness.
Taste Of Rosemary
The flavor has been variably characterized as woodsy, piney, resinous, astringent, peppery, and lemony. It has a citrus, evergreen, lavender, sage, and mint undertones.
Cooking With Rosemary
Fresh rosemary sprigs should be rinsed under cold running water and dried afterward. Whole leaves are easily separated from the woody stems and are typically called for in recipes. Stews and meat recipes can benefit from the use of whole sprigs.
The most popular use for it is to season meat, particularly lamb, hog, and chicken. Bread or biscuit dough can be flavored by adding it chopped, which will permeate the entire product while cooking. It goes nicely with potatoes, beans, and lentils as well. Since rosemary has a strong flavor, it is often used in small amounts.
Before using it in recipes, it is typically diced or crushed with a mortar and pestle because fresh and dried rosemary can have a rough, pine-needle-like texture. The sprigs with the stem still attached can be added to soups and stews and taken out before serving.
Olive oils and cheeses can be flavored with it and other herbs. Olive oil and rosemary are a well-liked pairing that has made their way into soft cheese spreads, crackers, and potato chips. Black pepper and rosemary are currently popular gourmet flavor pairings.
Storage
Fresh rosemary needs to be stored in the fridge in a plastic food storage bag with a moist paper towel. In the refrigerator, fresh rosemary can be stored for about a week. The best place to keep dried rosemary is in an airtight container away from heat and moisture. The flavour of dried can last for up to six months if it is preserved properly.