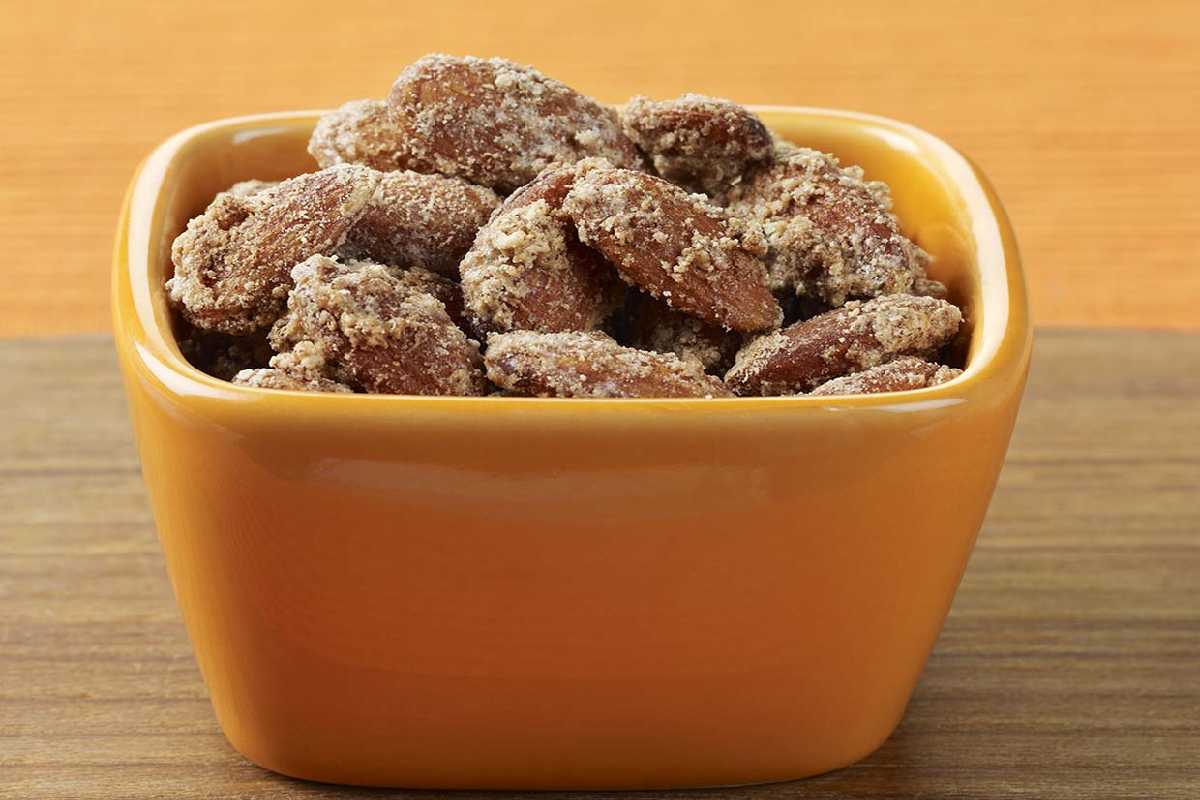 Almond Cinnamon Tart
The Almond Cinnamon Tart can be prepared at home with readily available ingredients. This delectable dessert is the perfect recipe for almond enthusiasts.
This dessert perfectly combines salted biscuit crumble, crunchy almond flakes, and decadent toffee sauce. It satisfies all of your senses and is the ideal treat for Raksha Bandhan.
The tart only requires 15 minutes to bake, so you do not have to spend hours in the kitchen preparing it.
What is Tart?
A tart is a baked dish entailing a filling on top of a pastry base and an open, unbaked top.
The pastry is typically shortcrust; the filling may be sweet or savory, though modern tarts are typically fruit-based and occasionally include custard.
Tartlet refers to a miniature tart; egg tarts are an example. The distinctions between "tart," "flan," "quiche," and "pie" are not distinct.
History of Tart
Apple pie
The French word Tarte can mean either pie or tart, as both are the same, except that pies typically cover the filling with pastry while flans and tarts leave it exposed.
Tarts are believed to have originated either from a tradition of layering food or from medieval pie making.
It is believed that enriched dough (i.e., shortcrust) was first used in 1550, approximately 200 years after pies. During this period, they were considered haute cuisine and were favored by the nobility, in contrast to the perception of a commoners' pie.
Originally savory, with meat fillings, culinary preferences led to the dominance of tarts filled with fruit and custard.
In the early Middle Ages, tarts were typically filled with meat, but later tarts were frequently made with fruit and custard.
The Italian crostata, which dates to at least the 15th century, was an early tart. It has been described as a "rustic, free-form fruit tart."
Ingredients of Cinnamon Almond Tart
1 cup almond flakes
2 gm cinnamon
200 grams of new cream
150 gm Monaco biscuits
200 gm powdered sugar, 60 gm unsalted butter
Recipe for Cinnamon Almond Tart
First, toast the almond flakes
Toast the almond flakes in an oven preheated to 180 degrees Celsius for four minutes or until golden brown.
Prepare caramel sauce
For the toffee sauce, caramelize sugar, add 40 grams of butter and then cream, and mix well.
Prepare the biscuit crumbs
For Monaco crumble, combine crushed biscuits and 20 grams of butter. However, spread this mixture in a 6-inch mold and bake for 10 minutes at 160 degrees Celsius.
Pour the tart mixture into a mold.
Mix roasted almond slivers and toffee sauce in a bowl, then pour the mixture over the crumbled biscuits in the mold.
Bake for 15 minutes
Bake the mixture for 15 minutes at 180 degrees Celsius in a preheated oven. Serve the tart after it has been removed from the pan. he was accompanied by vanilla bean ice cream.
Also Read: Classic Lasagne