Benefits of Triphala Powder for Health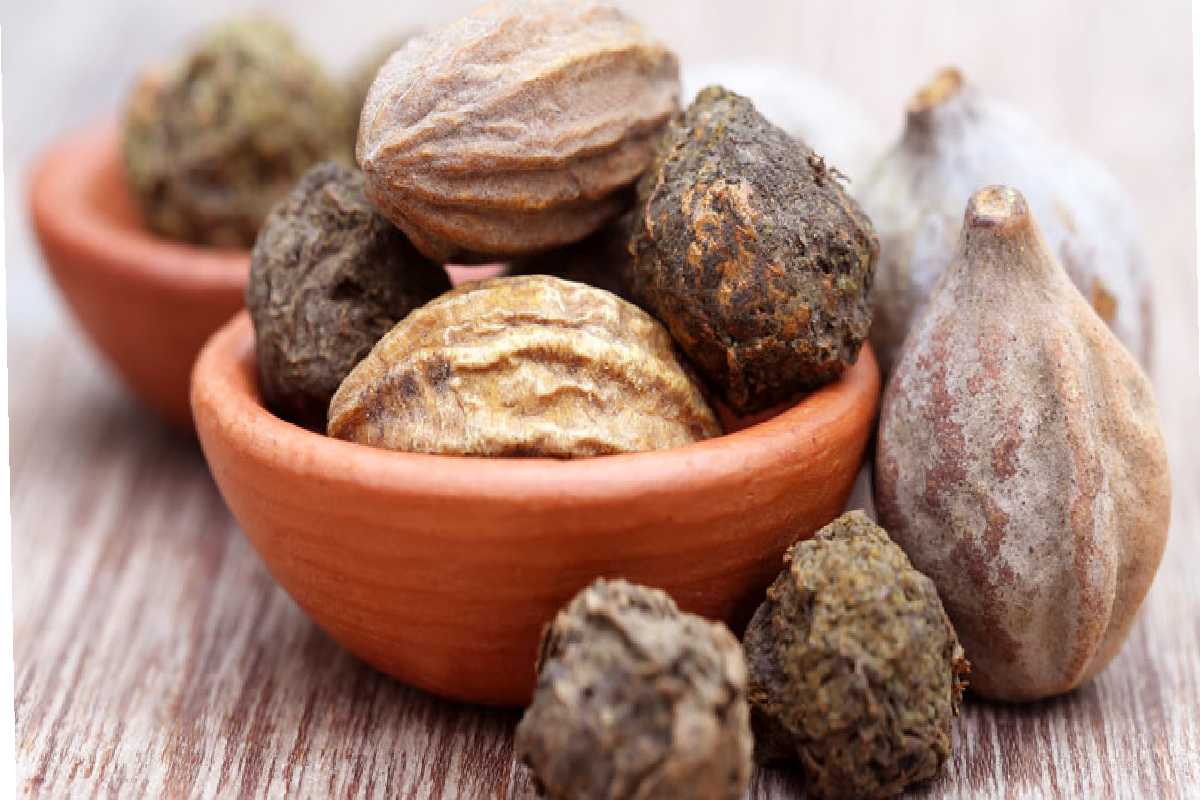 Benefits of Triphala Powder for Health
Benefits of Triphala Powder for Health-Three Indian medicinal plants make up this herbal concoction.
It is a cornerstone of conventional Ayurvedic medicine, one of the oldest medical systems in the world that has its roots in India and dates back more than 3,000 years.
Triphala has grown in ubiquity due to its several asserted health advantages.
According to Indian culture, triphala treats the internal organs just like a mother would treat her offspring. The Sushrut Samhita, which dates to 1500 BC, makes reference to the use of Triphala.
Natural Source:
Its name, tri (Three) and phala, refers to the fact that it is made up of dry powder from three different dried fruits (Fruit).
A true Triphala powder is created by combining in equal portions the dried powders of the fruits of Amla (Phyllanthus emblica), Haritaki (Terminalia chebula), and Baheda (Terminalia bellirica).
Amla is one of the active ingredients in triphala. It has a high ascorbic acid (vitamin C) content and a bitter taste that may be caused by the presence of many ellagitannins, including emblicanin A (37%), emblicanin B (33%), punigluconin (12%), and pedunculagin (14%). Punicafolin, phyllanemblinin A, and other polyphenols such flavonoids, kaempferol, ellagic acid, and gallic acid are also found in amla.
Gallic acid, chebulic acid, punicalagin, chebulanin, corilagin, neochebulinic acid, ellagic acid, chebulegic acid, chebulinic acid, 1,2,3,4,6-penta-Ogalloyl-ß-D-glucose, 1,6,-di-O-galloyl-D-glucose, 3,4,6-tri-O-gall Additionally, it includes triterpenoids, flavonol glycosides, and chebulin, a coumarin conjugated with gallic acid. In addition, luteolin and ethyl gallate were extracted from T. chebula.
Additionally, it contains vitamins and minerals like vitamin C, protein, and amino acids.
Hexahydroxydiphenic acid, methyl ester, sitosterol, gallic acid, ellagic acid, ethyl gallate, galloyl glucose, chebulagic acid, and mannitol are all present in baheda fruits.
Triphala Uses
Amla
Amla (also known as Indian Gooseberry or Amalaki) has 20 times the vitamin C concentration of an orange, making it one of the highest natural sources of vitamin C. Amla's vitamin C is also remarkably heat stable.
The pitta dosha is related to amla.
Baheda
Baheda has anti-spasmodic, digestive, tonic, and astringent properties.
Haritaki
 The bitter herb haritaki is related to the vata dosha, which includes the components of air and space.
As with most bitters, it has emollient qualities and promotes normal digestion by encouraging peristalsis.
Health Benefits
Triphala is thought to treat a number of diseases such as
Bacterial and fungal diseases
Dental problems, cataracts
Stress in addition to its effects on the gastrointestinal tract
Diabetes
Promote weight loss
Lower cholesterol
Reduce inflammation
Dosage
The preparation that is the easiest to use is in capsule and tablet form. Although the majority of Triphala pills are supplied in doses of 500 mg to 1,000 mg, the dose actually refers to how much extract is taken rather than the specific components.
To make a mouthwash, dilute triphala juice with water. To utilise the powder in scalp and hair treatments, coconut or jojoba oil may occasionally be combined with the powder.
Important Safety Measures:
Not to be used when nursing or pregnant.
Please consult your doctor before using if you have a medical condition or are taking any prescription medications concurrently.
Interactions:
You should be cautious if you are on long-term diabetes and hypertension drugs because Triphala may lessen their effectiveness.
Triphala contains a number of substances that are processed by cytochrome P450 liver enzymes (CYP450). Triphala may adversely raise or reduce the levels of other medications that use CYP450 in the blood.
If you use any of the following medicines, stay away from Triphala:
Quinidine is an anti-arrhythmia medication.
Tegretol (carbamazepine) and Trileptal are anticonvulsants (oxcarbazepine)
Antifungal medications like Vfend and Nizoral (ketoconazole) (voriconazole)
Orap, an antipsychotic medication (pimozide)
Uncommon antidepressants, such as nefazodone
Benzodiazepine sedatives like Halcion and Klonopin (clonazepam) (triazolam)
HIV medications like Crixivan and Reyataz (atazanavir) (indinavir)
Immunosuppressive medications such as Sandimmune (cyclosporine)
Antibiotics known as macrolides, such as telithromycin and clarithromycin
Drugs for migraines such as Ergomar (ergotamine)
Alfentanil and Duragesic (fentanyl), two opioid analgesics
Medicines based on rifampin used to treat tuberculosis
Also Read: Botanical Hyaluronic Acid for the Best Dewy and Flowy Skin