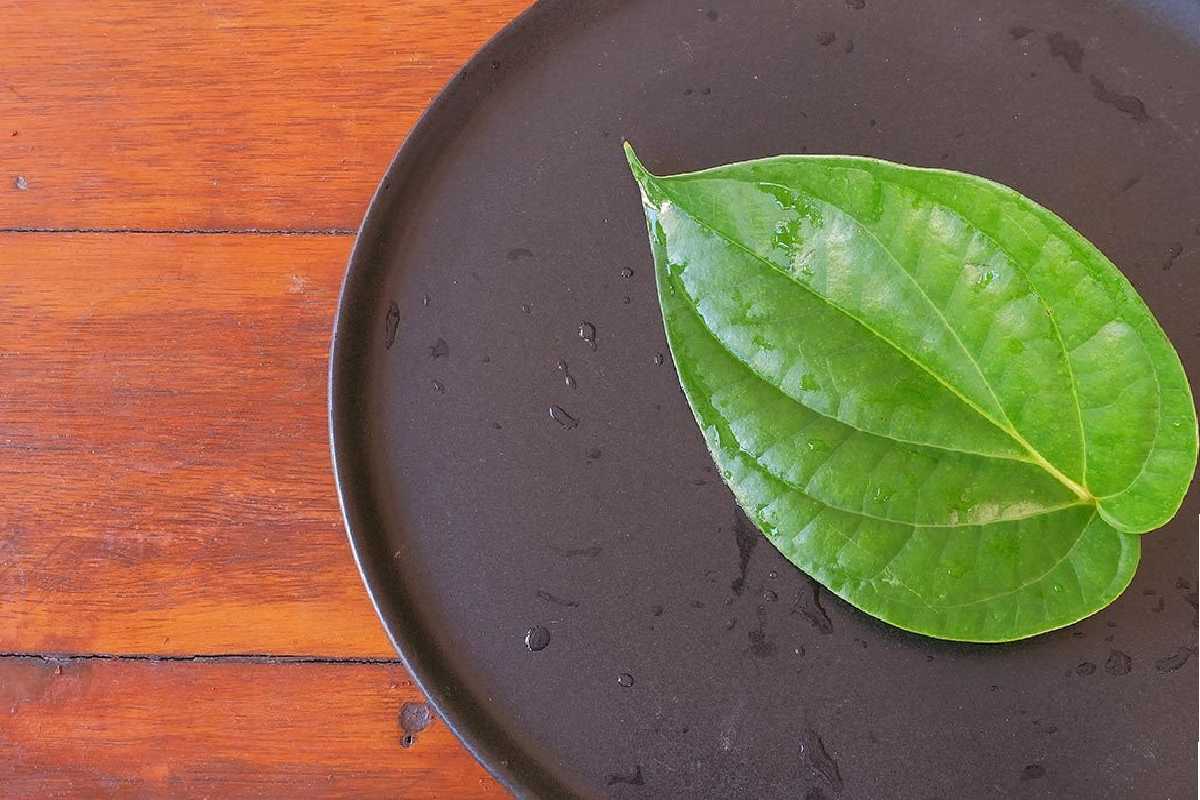 Betel leaves are frequently used to make paan, a mouth freshener made from betel leaves, slaked lime, and areca nuts. We casually eat it without realizing the health benefits to our bodies.
The scientific name for betel leaf, which belongs to the genus Piper, is Piper betel.  It is a perennial creeper with a heart-shaped leaf that grows in tropical and subtropical regions like East Africa, India, Sri Lanka, Malaysia, Indonesia, and the Philippines.
They are chewed and utilized for religious rituals. Based on morphological traits and the content of essential oils, there are five main groupings of betel vine cultivars. These leaves are helpful to humans. Let's look at some of its fantastic benefits.
Properties Of Betel Leaves
The following qualities could be found in a betel leaf:
It might guard against cancer.
Possible antioxidant
It might stop fungus from growing.
Please don't worry about allergic responses.
Could mend wounds.
Helps with constipation.
Benefits for Overall Health
There may be a variety of health advantages to betel leaves, some of which include the following:
1. Potential headache treatment with betel leaves
They may be a cooling agent and an analgesic (pain reliever). It might be applied to treat excruciating headache discomfort. 1 To determine whether betel leaves impact headaches, more research on humans and animals is necessary. You must see a doctor if you have a severe headache or other severe pain.
2. Betel leaf therapy could be used to treat cancer.
The anti-cancer qualities of it may help the body fend off cancer. According to studies, the phenolic-related substances in betel leaf extract may be able to stop the development of malignant cells.  However, more research is needed to determine whether betel leaf use affects cancer. Because cancer can be fatal, you should seek proper care rather than self-medicate.
3. Possibility of using betel leaves to treat fungus infections
Betel leaf treats fungi because they contain the bioactive component hyroxychavicol (polyphenol), which may stop fungi from growing. For oral fungal infections, betel leaves are used as a mouthwash or antifungal treatment for topical infections.
However, additional research on betel leaf antifungal activity in people is needed. Before the infection gets worse, you should see a doctor if you think you could have a fungal infection.
4. Possibility of using it for stomach ulcers
Because they have gastroprotective qualities, we can use betel leaves  to treat stomach ulcers. The antioxidant properties may boost enzymatic activity, which may be helpful for stomach ulcers. To prevent gastric ulcers, betel leaves may raise the amount of mucus on the stomach lining and reduce gastric acid production.
However, we need to do more research on humans to determine whether betel leaf can treat stomach ulcers. If you consistently experience painful ulcers, you must seek medical treatment rather than relying on self-medication.
5. Betel leaves Treat Diabetes
There might be a health advantage of betel leaf for diabetes. Betel leaves may lower blood sugar levels, according to studies on rats.  However, we need more research to assess betel leaf activity for diabetes. If you have diabetes, you should get a diagnosis and seek medical attention if your blood sugar levels are too high.
6. Possibility of using it to treat wounds
Studies on male albino rats suggested that betel leaf may speed up the healing process and boost the body's ability to restore itself after injury. Studies revealed that the epithelialization of betel leaves might aid in the healing of wounds (the process of formation of an epithelial layer over the injured surface).
More human research still needs to determine whether it can speed up wound healing. If you have a severe or painful wound, you need to see a doctor every once.