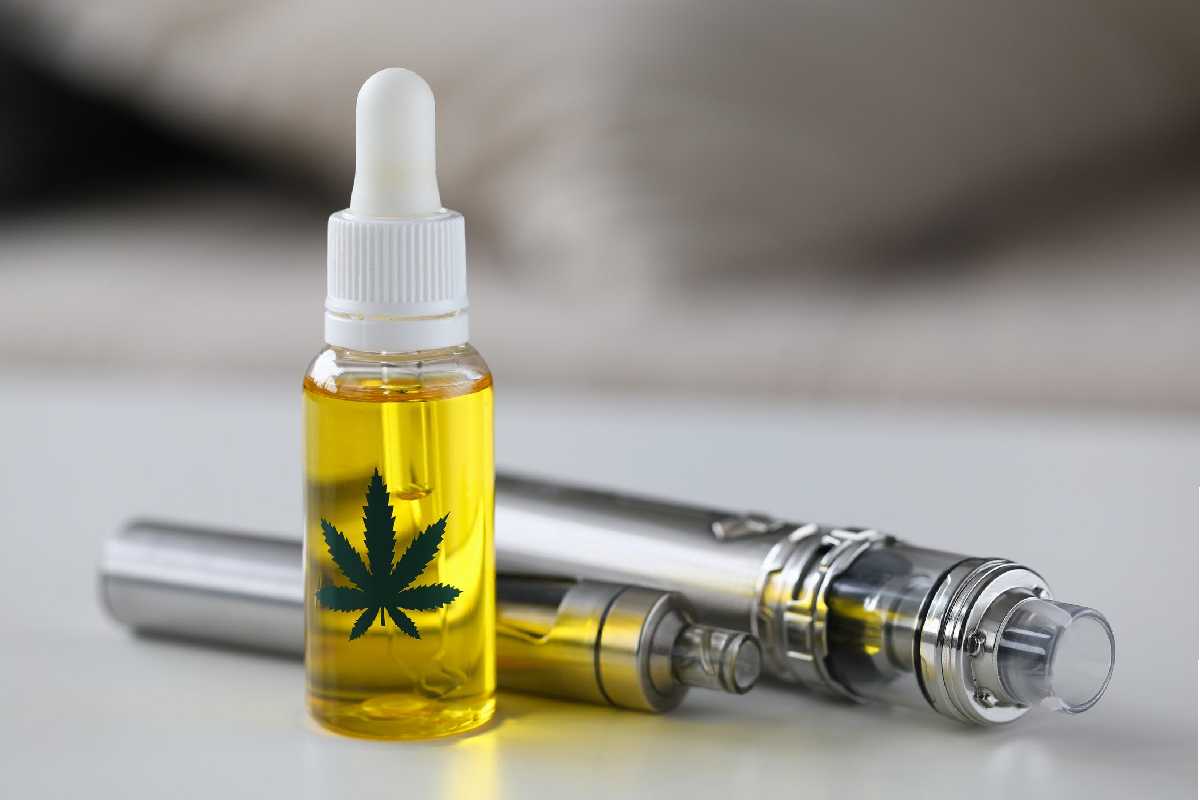 Vape receives a lot of negative news and media. There are findings on the health advantages of electronic cigarettes, but they are typically disregarded due to overexposure to fictitious risks and exaggerated dangers. Inhaling the vapor created by heating e-liquid in a device is vaping. This is a great way to administer CBD and is most frequently used as a technique for quitting smoking. Compared to alternative dosage techniques, CBD vaping has several advantages.
CBD Vape Juice
A juice that contains CBD is often referred to as CBD vape oil. Most CBD vaping juices are made with CBD isolate, which has undetectable THC levels. In actuality, other than CBD, vape liquids hardly ever include any other cannabinoids. There are many different flavors of CBD vaping juice, including strawberry, mango, and many others.
The right CBD products for vaping are a crucial issue that occasionally causes some uncertainty. Though you may see CBD vape oil marketed, CBD vaping juice technically is not an oil. It should not be confused with CBD oils because it is not genuinely oil-based. Contrary to CBD oils, which are tinctures, CBD vape juice liquids are meant for vaping and are miscible in water. This is the essential point. CBD tinctures made from CBD oil should not be vaped, but CBD vaping liquids can be used as a tincture.
CBD Vape Pen
A CBD vaping pen is, very simply, a pen-shaped device for vaping CBD. Disposable and refillable CBD vaping pens are both available. CBD vape juice is pre-filled in disposable CBD vape pens. The mouthpiece and chamber that houses the cannabis oil in the vape pen's cartridge are located at its top. The battery is the component at the base of a vape pen.
A common way to vaping CBD is with a CBD cartridge. It is a tiny bottle that contains CBD vaping fluid. Terpenes and fruit extracts are just a few components used to flavor them. Additionally, natural hemp extract-flavored CBD vape juice is offered.
If you think using a CBD vaping pen shouldn't harm the environment, check for environmentally friendly cartridges that can be recycled and refilled. Unless the brand offers a recycling option, disposable cartridges are not environmentally friendly.
Benefits
The essential advantage of CBD e-liquid is that, when compared to all other means of ingestion, vaping has the best bioavailability. Most individuals use CBD vaping for anxiety alleviation, but others also use it for pain management.
Vaping CBD has numerous additional advantages; it has been demonstrated to be helpful for a range of symptoms related to Seizures, Insomnia, a neurodegenerative disorder, Nausea, and Acne.