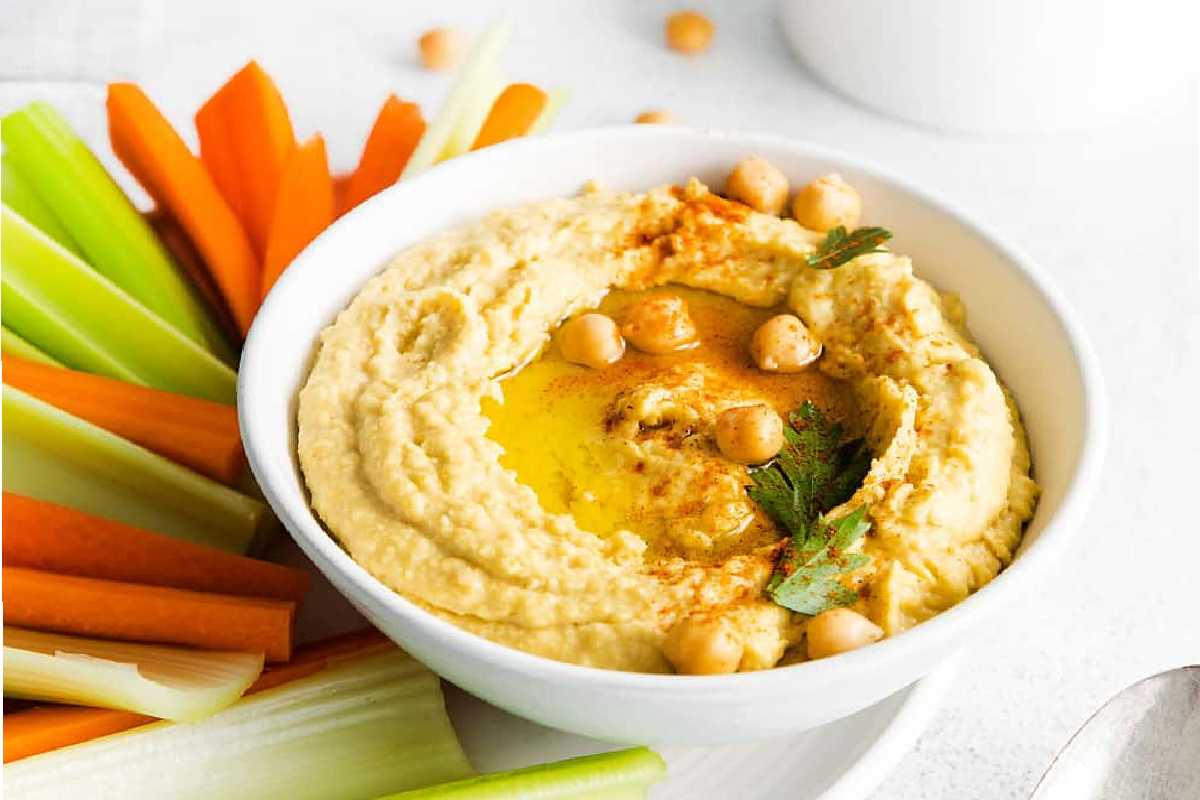 So, What is Hummus Exactly?
A cuisine with Middle Eastern roots, classic creamy hummus is a centuries-old delicacy that can be translated from Arabic. This traditional dip, which is made with chickpeas, tahini (sesame paste), olive oil, and garlic, has become a mainstay in America for good reason.
Classic Creamy Hummus: Additionally, although most hummus purchased from stores tastes excellent, homemade hummus is considerably superior.
Here are some features that we adore about it.
Creamy—Chickpeas are incredibly adaptable!
Tahini (and olive oil) are great, Rich!
Blend, blend, then blend some more to make smooth!
Lemon juice and zest rule the tang department!
Good fats and a lot of fibre are healthy.
Homemade hummus is the perfect recipe to offer as an appetiser, a gourmet snack, or a simple home supper.
Ingredients
2 Cans organic chickpeas
1 cup organic tahini
1 cup chickpeas juice (reserve from one chickpea can)
3-4 cloves garlic
Juice of 1 lemon
1 tsp salt
1 tsp pepper
Garnish
1 finely chopped purple onion
Finely chopped parsley
lemon wedges
1 tsp crushed red pepper
3-4 halved red cherry tomatoes (optional)
Few mint leaves (optional)
Recipe
Blend everything in a high speed blender until smooth and creamy.  Plate the hummus in a shallow bowl.  Decorate with chopped purple onion, parsley, lemon wedges and crushed red pepper.  Server with toasted pita bread.
Hummus: Is It Good For You?
Wonderful question We've all come to realise that there are many foods available nowadays that appear healthy but aren't. Fortunately, this homemade hummus IS nutritious. This chickpea-based dip is not only grain-free, dairy-free, gluten-free, and vegan, but it also has a lot of fibre, protein, and B vitamins. Tahini and olive oil add to the dish's abundance of "healthy for you" fats.
Also Read: Beetroot Hummus