Essential Guide to Carbohydrates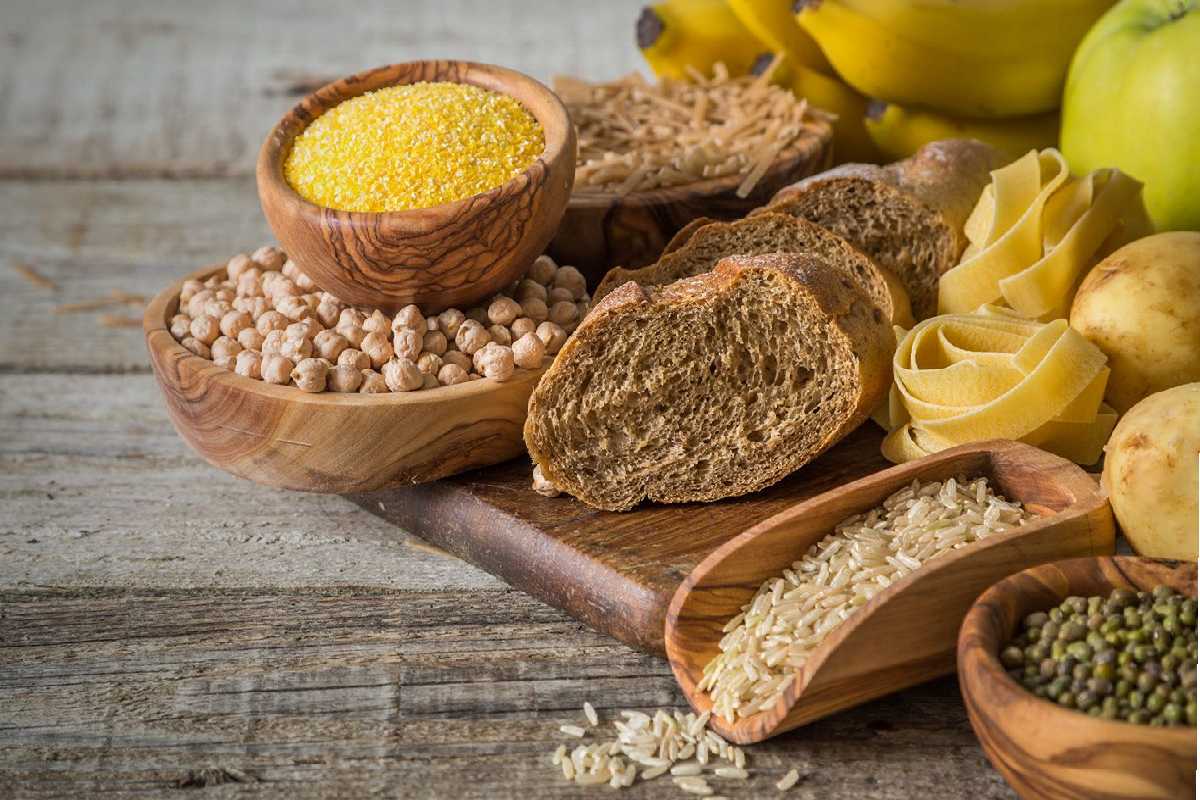 Essential Guide to Carbohydrates
Essential Guide to Carbohydrates: The use of carbohydrates by those attempting to reduce weight is debatable.
We've developed an instructional guide to help you optimize your carbohydrate consumption and make healthier decisions.
Whether you're trying to lose weight, training for your first half-marathon, or anything.
It is because everyone's carbohydrate requirements are different.
CARBOHYDRATE BASICS
Almost all foods contain carbohydrates, which have 4 calories per gram. Not all carbohydrates are created equal, as you might expect.
Your body reacts to different carbs differently. Foods that contain carbs typically combine the two categories of carbohydrates: simple and complex.
SIMPLE CARBOHYDRATES
Sugar is another name for simple carbohydrates. It is constructed from a chain of up to two sugar-building components. Galactose, fructose, and glucose are possible building blocks. The short chains are simple to disassemble, which gives them a sweet flavor when they contact your tongue. Additionally, they swiftly digest and absorb into the bloodstream.
Simple carbohydrates are found in sweeteners (table sugar, syrup, honey), sweets, jams, jellies, and refined flour, among other foods. Although they contain fiber, protein, vitamins, and minerals, fruits, vegetables, legumes, and dairy products are also healthy options.
COMPLEX CARBOHYDRATES
Starch or fiber are both types of complex carbohydrates. This carbohydrate is composed of three or more sugars linked together in a chain; it also contains fiber and is frequently found in foods with protein, healthy fats, and vitamins and minerals.
They have the same sugar-building components as simple carbohydrates, but because their sugar chains are longer and take longer to degrade, they don't have the same sweetness.
The longer chains also reduce the breakdown and subsequent absorption of the monosaccharides that all carbohydrates are converted to, which increases satiety and causes an insulin response to happen gradually.
Bread, rice, pasta, beans, whole grains, and vegetables are some foods high in complex carbs.
Although fiber is a carbohydrate, the body cannot digest or absorb it.
Thus, it doesn't provide many calories. You can find "dietary fiber" and "sugar" mentioned under "total carbohydrates" on a nutrition label, but the grams are never added together. This is because "total carbs" refers to all carbohydrates, including starch, fiber, and sugar.
We care about sugar and fiber. Thus, they are placed on the nutrition label. However, starch doesn't, thus you must perform some mathematical calculations using the following formula to determine how much starch a food contains:
Total starch (grams) = Total carbohydrate (g) – dietary fiber (g) – sugar (g)
NET CARBS
The amount of carbohydrates in your diet that may impact your blood sugar levels is known as net carbs.
Insoluble fiber and sugar alcohols, which aren't digested by the body and don't enter the bloodstream, shouldn't be included in your total daily carbohydrate consumption, according to the theory underlying net carbohydrates.
With the rise of keto and the Atkins Diet, net carbohydrates became popular. Take the total grams of carbohydrates and take out the grams of dietary fiber and sugar alcohols to determine net carbs.
Net Carbs = total carbohydrate (g) – sugar alcohols (g) – dietary fiber (g) (g)
It's crucial to remember that "net carbohydrates" is not a phrase with a recognized scientific meaning and is not subject to FDA regulation on food packaging.
Certain fibers and sugar alcohols, especially those included in processed meals to reduce the amount of net carbohydrates, can at least be partially digested and impact blood sugar levels.
It is why focusing on whole meals generally while monitoring net carbohydrates is a good idea.
Most non-American nations track net carbohydrates as usual because they don't include fiber or sugar alcohols in their food labeling carbohydrate totals. Be cautious to see your doctor first if you plan to track net carbs to control your blood sugar.
Also Read: Essential Guide to Macros