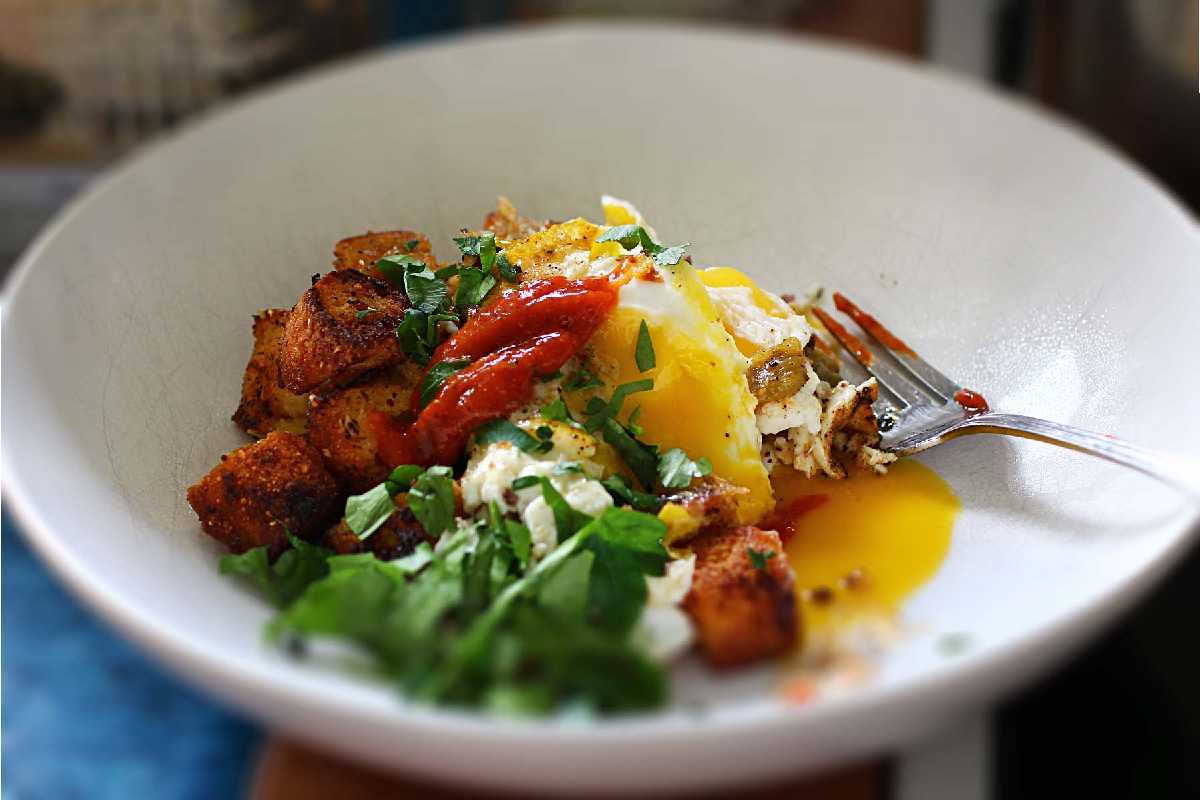 Fried Green Chili
This Fried Green Chilli Fry recipe is ideal for people who enjoy spicy foods. Pair this Green Chilli Fry with your meals to add a fiery touch if you have young children or elderly family members who don't appreciate spicy cuisine but can't live without "teeth khana."
This quick pickle can even be kept for a week in the refrigerator. You'll need green peppers, cumin seeds, turmeric, asafoetida, coriander powder, dried mango powder, fennel powder, salt, and oil to make the dish.
This quick recipe, which takes less than 10 minutes to prepare, goes excellent with roti sabzi and even dal chawal. This dish has the ideal amount of spice and masalas.
Try experimenting by adding some oregano, garlic powder, mixed herbs powder, or chili flakes to add extra flavor.
Make sure to keep Green Chilli Fry in the refrigerator in an airtight container.
Benefits of Green Chillis
Potential Benefits of Green Chilli for General Health: Green chili is a common vegetable in Indian households with various positive health effects. Below are some potential applications for green chili in various medical situations.
Below is a list of possible medical disorders for which green peppers may be used.
Antioxidants shield the body from free radicals and halt the oxidation process. It is one of the potential benefits of green chili for chronic diseases.
And also, green peppers contain capsaicin, which may be used to treat diabetes. The main component, capsaicin, brings about numerous health advantages.
However, potential Uses of Green Chilli for Microbial Infections. The biological compounds found in green chili might exhibit good antimicrobial activity against several disease-causing bacteria, including Staphylococcus aureus, Salmonella typhimurium, E. Coli, Vibrio cholera, Pseudomonas aeruginosa, and Shigella dysenteriae.
And also, potential Applications of Green Chilies in Obesity. Both animal and human studies have shown that green chilies may help prevent the accumulation of body fat. They could enhance fat metabolism.
Possibilities for Green Chilli in the Treatment of Stomach Ulcers: An animal study suggests that green chili extract may help treat stomach ulcers.
Ingredients of green chili fried
Green chili, 100 grams
1/3 of a teaspoon of asafoetida
Coriander powder, 1 teaspoon
one teaspoon of ground fennel seeds
oil, 2 tablespoons vegetable
1/3 of a teaspoon of cumin seeds
1/4 tsp. of turmeric
1/3 of a teaspoon of dry mango powder
as needed, salt
Making Green Chilli Fry
Slicing the green peppers
And also, green peppers should be scrubbed clean and dried with paper towels. The green chilies have now been minced, and a basin filled with them.
The tadka is in step two.
However, warm some oil in a pan. Asafoetida and cumin seeds should be added and given a minute to sputter.
Add green chilies in step 3
Add salt and green chilies at this point. 10 seconds of mixing and sautéing.
Complete the spices.
And also, add the fennel seed powder, dried mango powder, coriander powder, and turmeric. The green chili stir-fry needs 3 minutes of mixing and stirring. Make sure that the green chilies are somewhat crispy.
Prepare to serve
Your Green Chilli Fry is now prepared for consumption. To add flavor to your meals, serve them with your dal, roti, and sabzi. Enjoy!
Also Read: Double Chocolate Croissant