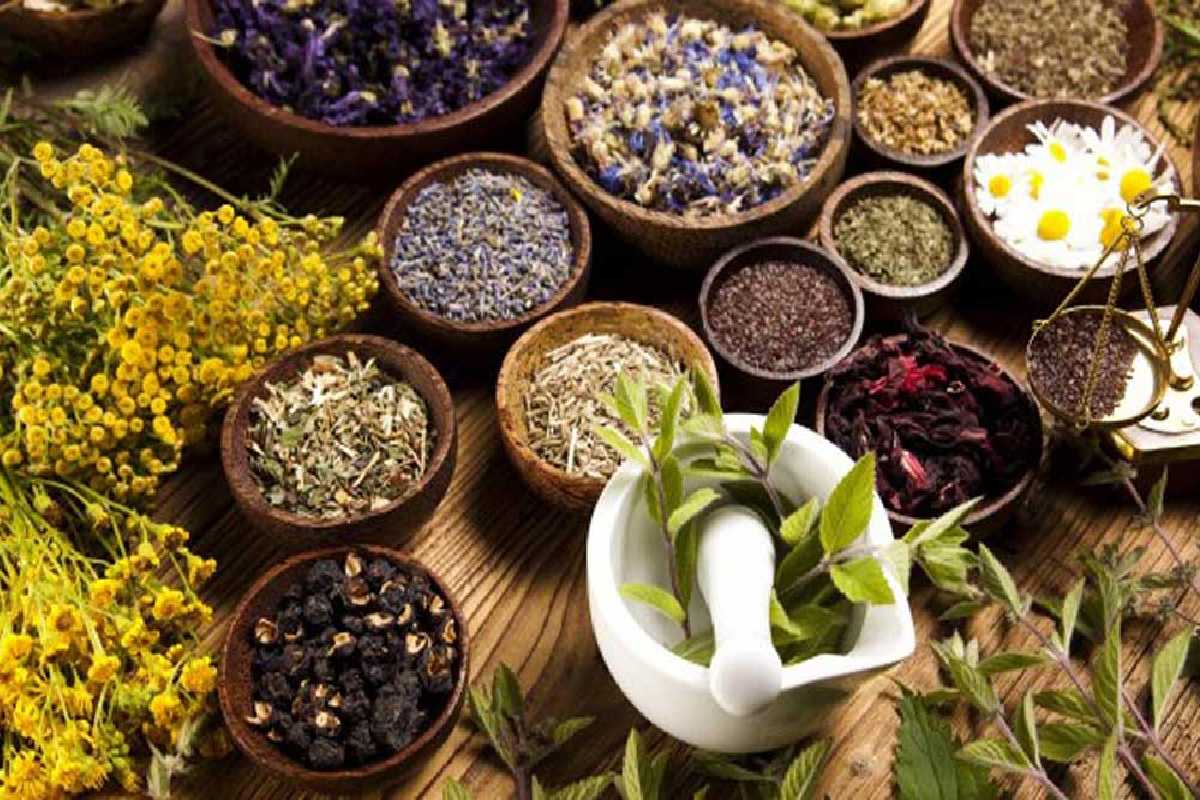 Herbals in Health
Herbals in Health: Ayurveda has become essential as a dietary supplement to help avoid illnesses connected to nutrition and promote wellbeing over the treatment of different ailments. These products are referred to as nutraceuticals.
90% of the daily diet should consist of nutrient-dense plant foods, such as vegetables, fresh fruits, beans and legumes, raw nuts, seeds, and avocados, starchy vegetables, and whole grains, whose calories are accompanied by health-promoting phytochemicals.
These foods or nutraceuticals combine protective elements to create a diet that promotes health and prevents disease. Intake of foods high in nutrients will offer the best defense against adult heart disease and cancer in addition to infections, asthma, and allergies.
Describe Ayurveda.
An all-natural medical system called Ayurveda was developed in India more than 3,000 years ago. The Sanskrit terms ayur (life) and veda are used to form the name "Ayurveda" (science or knowledge).
Ayurveda, thus, means "knowledge of life." Ayurveda promotes specific lifestyle interventions and natural remedies to restore harmony between the body, mind, spirit, and environment because it bases its theory on the notion that disease results from an imbalance or stress in a person's consciousness.
The Idea of Ayurveda
Several well-known instances of herbal health remedies:
I Bitter melon has a pungent vipaka and is bitter and cooling. While its bitterness can calm pitta and kapha, it can also agitate vata. It is beneficial for treating worms, anaemia, diabetes, and fever.
Take 2 tablespoons of fresh bitter melon juice three times daily if you have a fever to lower your body's temperature.
Cooked bitter melon, such as those found in Bitter Melon Bhaji, is beneficial for liver cleansing and can treat anaemia.
Try taking 1 tablespoon of bitter melon juice with a pinch of trikatu three times per day, half an hour before each meal, for a week to get rid of intestinal worms and parasites.
Bitter melon that has been cooked can help with haemorrhoids and constipation because it is a laxative.
By consuming 2 tablespoons of bitter melon juice and 1/4 teaspoon of turmeric powder 15 minutes before each meal, insulin-dependent diabetics can help control the insulin dose.
The Advantages of Indian Gooseberry (Amla)
Boosts Immunity Indian gooseberries are an excellent source of polyphenols, alkaloids, and flavonoids including quercetin and kaempferol in addition to vitamins C and A.
Controls Diabetes The chromium found in gooseberries offers therapeutic benefits for diabetics.
It increases the isolated population of cells that release insulin, lowering blood sugar levels in diabetics.
Amla is particularly high in fibre, just like most fruits, which helps with digestion.
Fiber gives the stool volume, aids in the passage of food through the intestines, and maintains regular bowel motions.
keeps heart disease at bay
It has been demonstrated that berries, including gooseberries and blueberries, boost heart health.
Amla powder makes the heart muscles stronger, resulting in more efficient blood circulation throughout the body.
has diuretic effects
Amla is a fruit with a very high water content that also has a mild diuretic effect. This indicates that it increases urination's frequency and volume.
Amla, a powerful antioxidant, inhibits hyperlipidemia that is linked to health by lowering the body's level of free radicals.
Also Read: Everything You Need to Know to Start a Natural Skin Care Routine