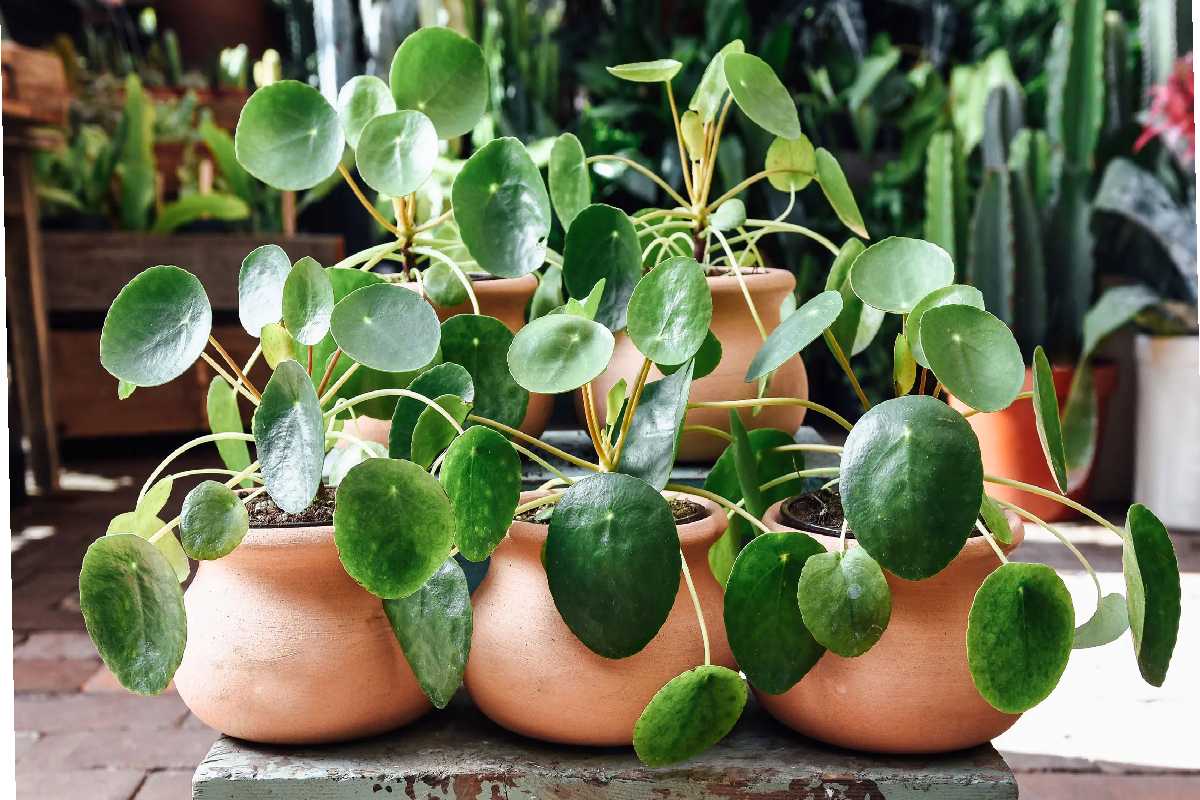 It makes sense that houseplants have become the new house essentials as the number of people working from home has increased over the past year, combined with the prolonged pandemic.
Taking care of a their plants can help one feel peaceful, which may be especially helpful during these times.
Many people include gardening care in their self-care routine since it helps lower stress levels, ease anxiety, and make you feel calmer.
Health Benefits of Keeping Houseplants
Maintaining indoor plants can benefit your physical health as well.
It was discovered that some plants could remove poisons from the air through photosynthesis.
The list of advantages of houseplants doesn't even end there.
Plants raise the amount of oxygen in your home, which may lessen headaches, increase attention, and speed up metabolism.
Numerous houseplants could aid in reducing the amount of volatile organic compounds (VOCs) in the air.
 VOCs are released through various products, including paints, varnishes, flooring materials, tobacco, and more.
Inhaling VOCs might make you feel queasy or have trouble breathing and irritate your eyes, nose, and throat.
Popular Houseplants
1. Peace Lilies
The Spathiphyllum genus, which includes peace lilies, is known for being simple to grow.
It is a good choice for novice gardeners still determining their capacity to maintain houseplants.
According to studies, they're also beneficial for your home's air quality.
The VOC formaldehyde and CO2 were removed from the air by peace lilies
Other studies have revealed that peace lilies can lower the total amount of VOCs in the air.
Care: Although you can place peace lilies in low to medium light, bright, indirect light is best for blossom production. Please keep the soil moist but don't overwater the plants.
2. Golden Pothas
The golden pothos (Epipremnum aureum) is  another low-maintenance plant.
It not only has attractive tendrils and heart-shaped leaves.
It is renowned for its capacity to purify the air naturally.
Indoor ozone levels can be effectively reduced by golden pothos.
The golden pothos plant help to remove volatile organic compounds (VOCs) from the air.
Remember that the golden pothos contains oxalate, which the Pet Poison Hotline warns can be toxic to your pets if consumed, just like the peace lily.
Care: People with inconsistent watering habits can consider this a low-maintenance plant. Just be careful to water them sparingly.
3. Spider Plant
The perennial plant is called the spider plant (Chlorophytum comosum).
It is distinguished by its long, narrow, cascading leaves that resemble spider legs.
They make wonderful hanging basket plants, as the Clemson Cooperative Extension notes.
They are famous for absorbing dangerous chemicals in the air, just like the other plants on this list.
Care: The University of Florida Institute of Food and Agricultural Sciences University claims that the spider plant is low-maintenance, simple to cultivate, and enjoys moderate to intense indirect light (IFAS). The IFAS notes that if you forget to water your plants, don't worry: "This resilient plant thrives on neglect." Between waterings, allow the top inch of soil to dry off.
4. Snake Plant
The snake plant has tall, sword-like green leaves that are graceful and exquisite.
its scientific name, Sansevieria trifasciata var. laurentii.
Having a snake plant at home can make breathing easier.
It was one of the plants in the NASA investigation to purge airborne pollutants.
Care: Put snake plants in a warm area of your house because they enjoy higher temperatures. According to the Old Farmer's Almanac, bright indirect light is typically the ideal type of light for a snake plant, but if all you have is a shaded nook, it should thrive there, too (although it may grow a little more).
5. English Ivy as houseplants
In a scientific setting, this plan successfully reduced the amount of carbon dioxide and formaldehyde in the air.
The English ivy plant filters VOCs from the air, including benzene, xylene, and toluene.
It has also been demonstratminimizenimise mould,
The ASPCA warns that English ivy is hazardous to cats and dogs, so please watch out for them.
Care: English ivy thrives in bright indirect light. Water these plants thoroughly in a container with good drainage, but wait until the dirt on top has dried before watering them again.