Low Carb Platter with Vegan Umami Patty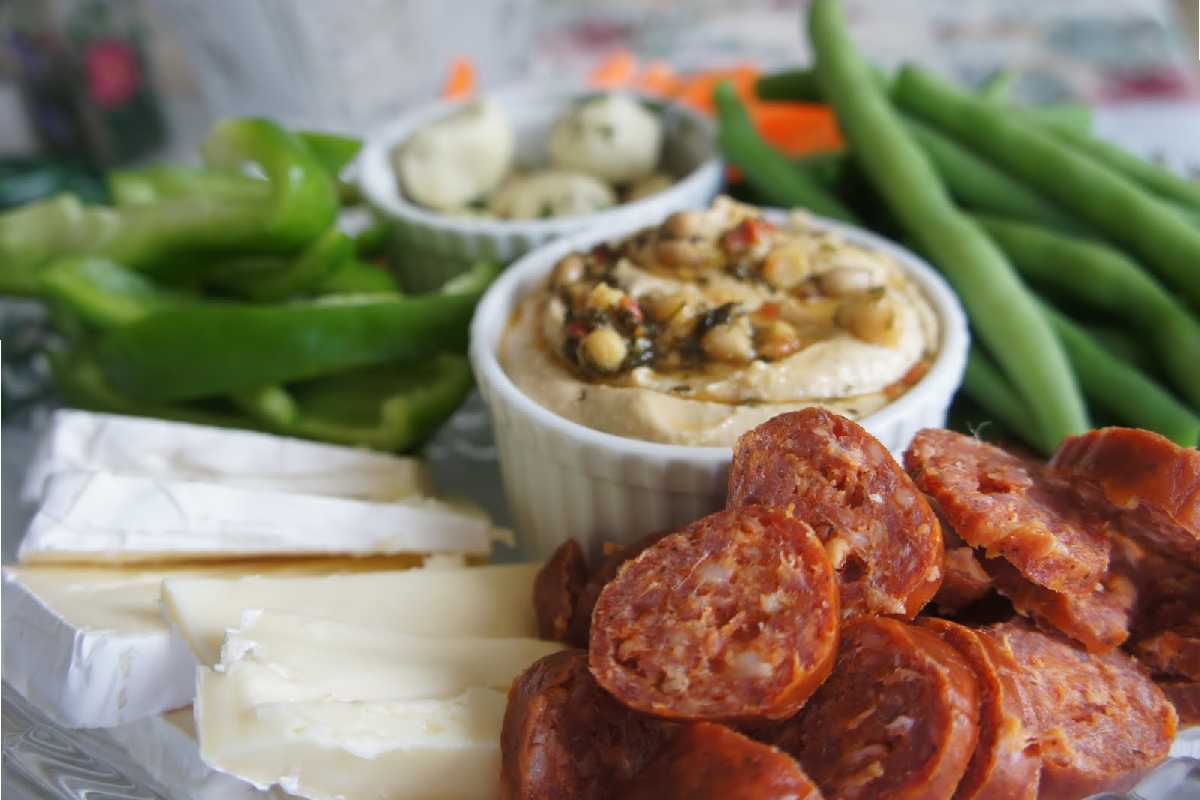 Low Carb Platter with Vegan Umami Patty
Here is a simple platter for those seeking a vegan and healthy lunch/dinner recipe. This Low Carb Platter with Vegan Umami Patty is an excellent way to meet the body's daily nutritional needs.
What is Umami Patty?
This vegan patty can be used to make burgers or sandwiches. The platter contains some healthiest ingredients, including broccoli, edamame, green beans, brown rice, masoor dal, vegetable stock, walnuts, sun-dried tomatoes, and spices.
Ingredients of Low Carb Platter with Vegan Umami Patty
1/2 cup edamame beans
1/2 cup green beans
3 tablespoons masoor dal
1 teaspoon ground cumin
3 ground sun-dried tomatoes
1 teaspoon ground coriander
3 tablespoon walnuts
2 milligrams of nutritional yeast
1.5 teaspoon bread crumbs
3 tablespoons extra virgin olive oil
1 teaspoon lemon juice
1/2 broccoli
3.0 grammes brown basmati rice
3 cup veg stock
2 teaspoons miso
1 onion
1 bay leaf
2 milligrams of soy sauce
3 bulbs of garlic
cup salt
1 inch of ground ginger
How to make Low Carb Platter with Vegan Umami Patty?
Toast brown rice and simmer in vegetable stock
Put oil in a skillet and toast brown rice until it emits a toasted aroma. Add 1/2 cup vegetable stock until the rice is cooked but still firm. Due to the use of roasted rice, little water is required.
Prepare the dal
In a separate pan, heat the oil and add the masoor dal or brown lentil, bay leaf, and remaining vegetable stock. Cook until the dal is soft.
Caramelize onion and grind walnuts
In a separate pan, sauté the chopped onion in a small amount of oil. Next, pulverize the walnuts into a paste.
Create the mixture for the vegan burger.
Trust the cooked rice, lentils, chopped and sautéed onions, cumin powder, sun-dried tomatoes, soy, nutritional yeast, garlic, salt, and breadcrumbs in a big bowl using your hands.
Prepare the vegan burger
Make a patty from the mixture using your hands. They can be placed in the air fryer with a light oil coating. They can also be cooked in a pan. On a bed of arugula leaves, serve.
Sauté the vegetables
Now, place a pan over a medium flame and add oil. The edamame should be sautéed for a few minutes and then salted. Then, in the same pan, sauté broccoli with garlic powder. Remove it after use.
Then, add green beans and sauté for three to four minutes. Once the beans are cooked, sprinkle them with crushed ginger and lemon juice and toss them thoroughly.
Get the platter ready
Make a bed of arugula leaves and arrange the sautéed vegetables next to one another. Add the vegan patty, then enjoy.
Also Read: Khaas Malpoi