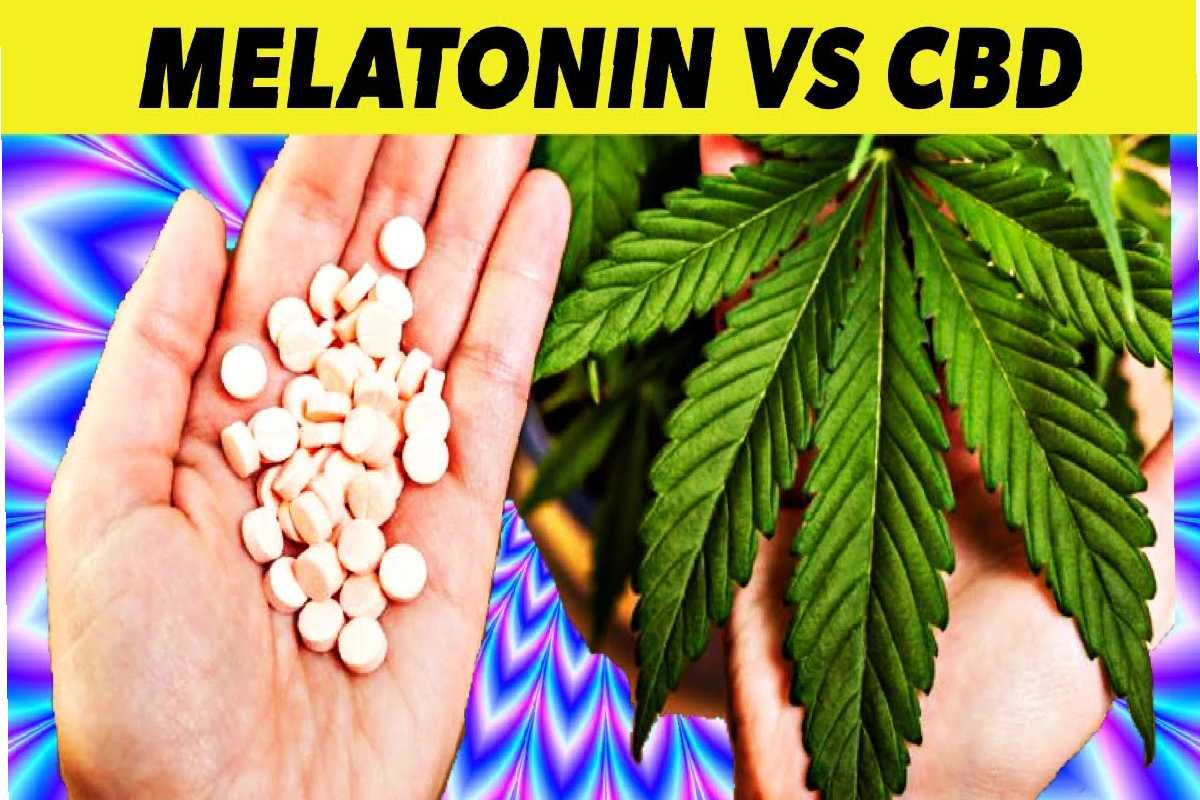 Melatonin Vs CBD
Melatonin Vs CBD: Quality sleep is essential for a robust immune system and overall good health.
The Centers for Disease Control and Prevention recommends that adults ages 18 and older get 7 to 9 hours of sleep each night. Yet, although it varies across the country, up to 49% of U.S. adults in some areas routinely getting less than that.
The negative health effects of poor sleep have fueled the rise of over the counter (OTC) sleep aids and their natural alternatives, such as melatonin and cannabidiol (CBD).
This article highlights the benefits and potential downsides of both melatonin and CBD and explains which of these natural products may support a better night's sleep.
What are Melatonin and CBD?
Both melatonin and CBD are natural compounds that your body produces, but they have slightly different functions.
Melatonin
For instance, melatonin is a hormone produced predominantly by the pineal gland in your brain, but it's also found in other tissues, such as your eyes, gut, and bone marrow.
Normal melatonin production is influenced by the time of day. Light suppresses melatonin levels in your body, but melatonin production is ramped up at night, with levels peaking at for most people.
There is evidence that melatonin may be a "master synchronizer," synchronizing the rhythms of various circadian systems in the body, such as temperature regulation and sleep-wake cycles.
CBD
CBD is one of the two main endocannabinoids found in your body, the other being tetrahydrocannabinol (THC).
Your body naturally produces endocannabinoids like CBD and THC. These differ from exogenous cannabinoids, which are extracted from sativa and indicana species of the cannabis or hemp plant.
CBD is the non-psychoactive component of cannabis and hemp plants, which means it does not induce a "high" feeling as THC does.
Cannabinoids, including CBD, have been to influence neurochemical processes related to mood, anxiety, and sleep-wake cycles in the body.
As with melatonin, CBD production is sensitive to changes in light. Thus, these compounds are also referred to as phytocannabinoids.
Do Melatonin and CBD promote sleep?
Sleep problems may be due to diagnosed sleep disorders, or they may be related to anxiety, depression, night-shift work, or other causes.
Sleep disorders are a group of conditions that disrupt the ability to sleep well on a regular basis, affecting quality of life and potentially increasing the risk of developing some chronic diseases.
Here's what we know about the potential roles of melatonin and CBD for sleep.
Melatonin
There is evidence that melatonin production in the body can become disrupted, which in turn impairs sleep-wake cycles.
Melatonin supplementation can improve sleep quality in people both inside and outside of hospital settings by inducing sleepiness and reducing the time it takes to fall asleep — also called the sleep onset latency period.
That, compared to the placebo group, those who supplemented with an oral dose of 10 milligrams (mg) of melatonin for 7 consecutive nights reported improved sleep quality.
Other research indicates that melatonin supplementation may be effective for people with sleep issues related to jet lag, shift work, and circadian rhythm disorders. It may even benefit children with neurological disorders.
Melatonin has also been to offer some benefits for improved sleep quality in children with delayed sleep phase syndrome.
However, it's important to note that some uses for melatonin have little scientific backing. It's possible that only people with diminished natural production of melatonin may benefit from taking melatonin supplements.
CBD
Research into whether CBD may support restful sleep offers promising findings.
A clinical trial including 33 people with Parkinson's disease and REM sleep behaviour disorder found that those who supplemented with 300 mg of CBD experienced improved sleep satisfaction after a few weeks compared with the placebo group.
In case series focused on people with conditions such as epilepsy, anxiety, and schizophrenia. The calming effect of CBD was associated with improved sleep scores and reduced anxiety in 79% of participants.
Melatonin vs. CBD: Which is better for sleep?
Because of its extensive scientific support, lack of known withdrawal effects, and benefits for improving sleep quality in some people. Melatonin may be a better natural sleep aid than CBD.
However, don't discredit the great potential for benefits of using CBD. If you live with mental health conditions or a neurodegenerative condition such as Parkinson's disease. Longer-term studies are needing to support its safety, though.
Regardless of these findings, both melatonin and CBD are OTC supplements, and it's possible to overuse or misuse them. Always consult a healthcare professional before taking a new supplement.