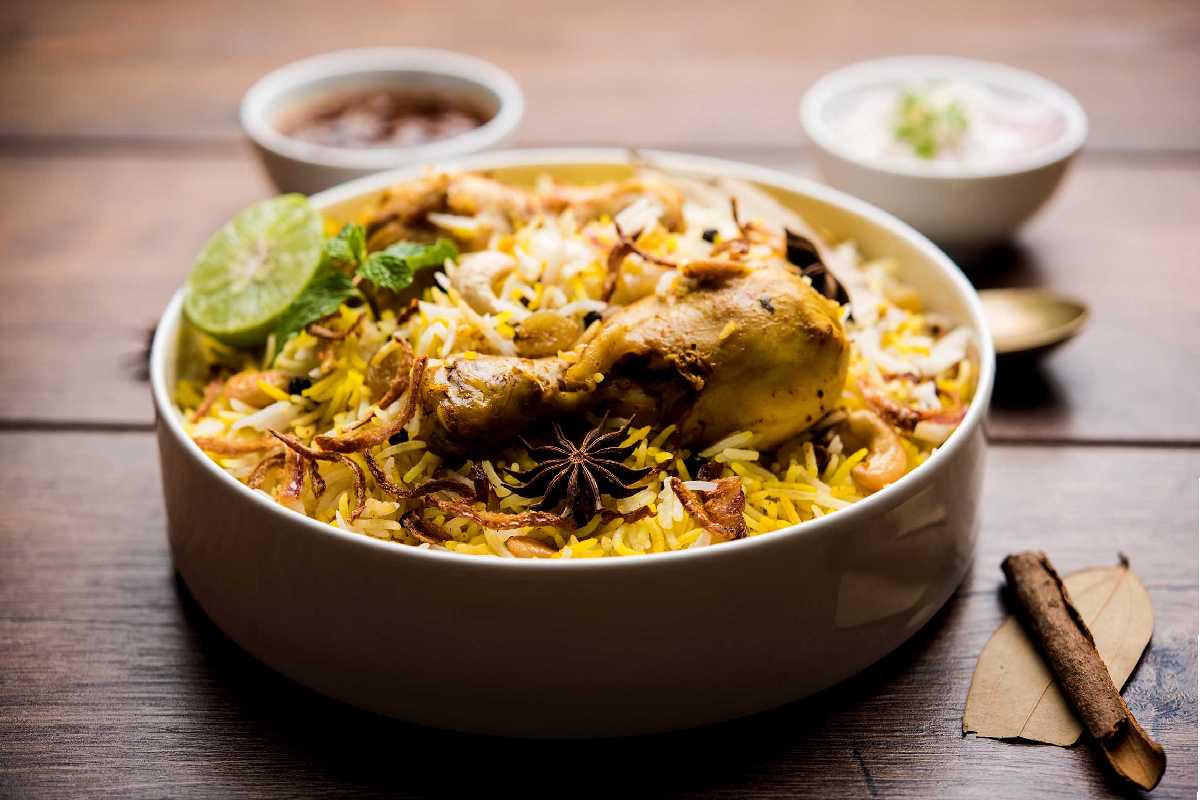 Prawn Machbous
Prawn Machbous: The famous Middle Easter dish of Shrimp Machbous may be prepared in just one hour. This dish may resemble shrimp biryani to some, but it is pretty distinct.
If you are searching for traditional Middle Eastern cuisine, you must try this delicious dish. Marinade the shrimp and then cook them with rice marinated in spices.
Ingredients of Prawn Machbous
1 1/2 kilograms prawns
75 ml tomato purée
150-gram tomato
50 ml vegetable oil
30-gram salt
10 g of powdered white pepper
25 grammes of ground allspice
62 grams of cumin powder
20 grams of powdered green cardamom
25-gram turmeric
1 kilos basmati rice
60 grams of onion
15 grams of cilantro leaves
45 grams ghee, 30 gm garlic
45 grams of coriander powder
6 grams of red chili powder
45 grams of powdered cinnamon
10 grams of nutmeg powder
1 liter of water for maritime use
30 ml vegetable oil
How to Prepare Shrimp Machbous?
First, prepare the machbous seasoning.
To produce this delicious dish, you must prepare the characteristic machbous spice blend. Take a large bowl and add the following powdered spices for the same purpose: coriander seeds, allspice, white pepper, red chili, cumin, loomi, cinnamon, cardamom, nutmeg, and turmeric.
Set aside 50 grams of the spice mixture for the recipe and store the remainder in an airtight jar for future use.
Marinate the shrimp in a blend of machbous spices.
Clean the shrimp, peel them, and remove their tails. Marinate the shrimp for 30 minutes in a machbous spice mix, salt to taste, and vegetable oil.
Soak rice for 45 minutes.
The rice is washed and rinsed three times. Then, soak them for forty-five minutes and filter the water.
Cook the shrimp
Put oil in a big pot over medium flame to cook shrimp. When the oil is sufficiently hot, add the garlic and onion and sauté for two minutes.
Now, add the crushed dry loomi to the garlic-onion combination. Sauté until onions are tender and transparent. Now, add butter and shrimp to the pot and stir thoroughly.
Add tomato paste to the saucepan and simmer for one minute. Then, include the coriander, tomatoes, and salt.
Add rice and simmer it
Add the rinsed rice and the remaining spices to the pot and stir quickly. Add hot water and bring the mixture to a boil. Cover the pot and simmer the rice over low heat for 15 to 20 minutes until done. Now, garnish with fresh coriander and serve.
Also Read: Rohu Fish Curry