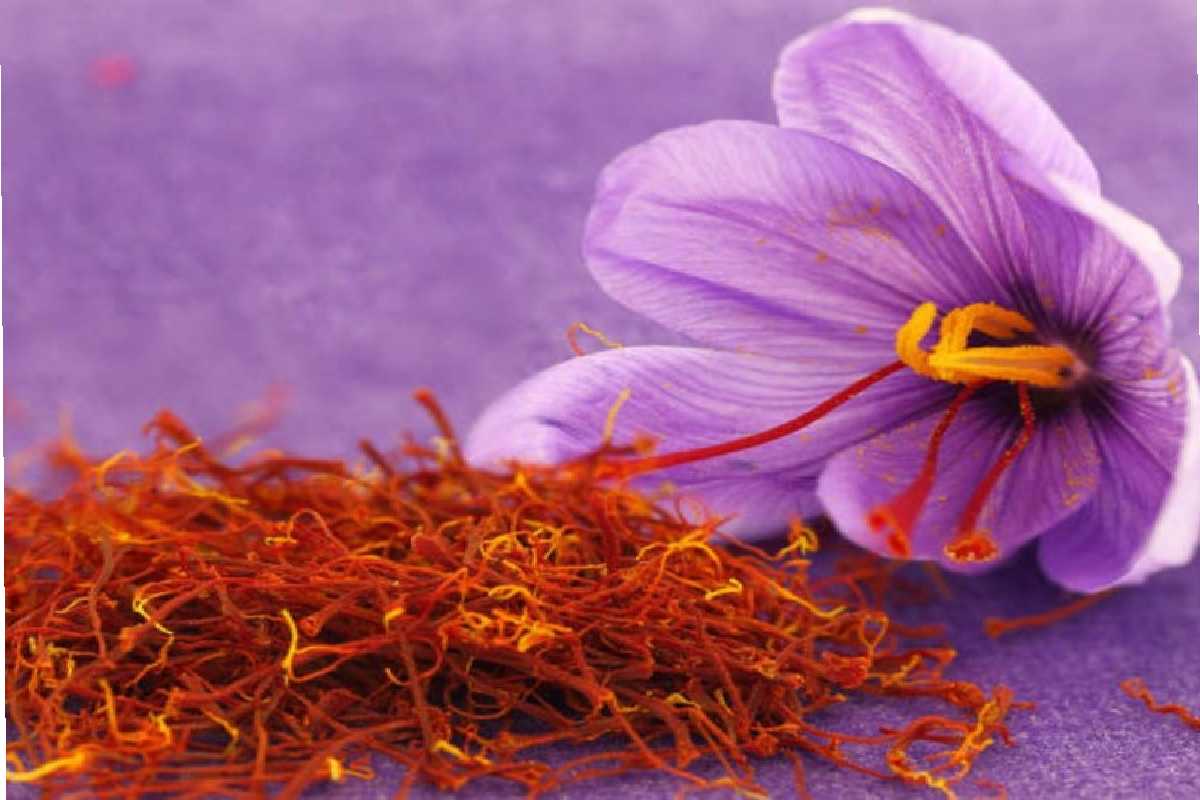 Since ancient times, the food we eat, the clothes we wear, and the scents we enjoy have all benefited from the rare and vibrant saffron. Without it, dishes like paella, bouillabaisse, and arroz con pollo wouldn't be as flavorful or vibrant. How much do you actually know about this historical addition, though?
Origin Of Saffron
The bright reddish-orange stigma and style of the saffron crocus are used to make saffron (Crocus sativus).
The perennial with purple flowers is a member of the iris family (Iridaceae).
Since it has three sets of chromosomes, it is a triploid.
Additionally, it is sterile and incapable of procreating without assistance from humans.
During the Bronze Age, saffron was most likely discovered in Greece.
Currently, it grows across Asia and Europe, with Iran producing 85% of the world's saffron.
 Because each flower only produces three fragile stigmas, it takes 75,000 blossoms to generate one pound of saffron.
Health Benefits Of Saffron
It has been used as an aphrodisiac, a contraceptive, a nerve relaxant, an appetite stimulant, and a menstrual cycle regulator in traditional medicine. It has also been used to treat depression because it is believed to have mood-enhancing qualities. Additionally, it has been used to treat cough, back discomfort, digestive issues, fever, wound pain, and muscular spasms.
The effectiveness of it supplements and antidepressants in treating major depressive disorder was comparable. However, the authors recommended larger clinical trials that were carried out outside of Iran and had long-term follow-ups before conclusive findings about the efficacy of saffron in treating depressive symptoms could be drawn. (15)
Finally, it may be a useful and secure treatment for erectile dysfunction, according to a study that was published in the March 2022 issue of the Journal of Herbal Medicine (ED). Men in the study who took two 15 mg saffron capsules each day for six weeks experienced less ED than those who took a placebo.
In conclusion, it has some attractive prospective health advantages, but additional research is required to determine the spice's actual effects. Saffron is a beneficial component that you may add to cuisine or tea.
Daily Dosage
The frequently mentioned recommended daily intake for saffron is 1.5 g.
The amount of spice usage is slightly over 2 tsp. (10,16)
It is categorised as a chemical that is generally acknowledged to be safe for human ingestion by the  (FDA).
Side Effects Or Risks Of Using Saffron
In the quantities you would use to colour and flavour your favourite recipes, or even in supplements, it is probably risk-free.
It is dangerous to consume more than 20 g, or 9.5 tablespoons (tbsp), of saffron per day.
Smaller dosages of up to 5 g (212 tbsp) have been known to produce vomiting, uterine bleeding and contractions, bloody diarrhoea, blood in the urine, vertigo, numbness, and yellowing of the skin and mucous membranes, as well as bleeding from the nose, lips, and eyelids.
It should be taken with caution in patients who are taking blood thinners since it can, in rare circumstances, prevent blood platelets from clotting.