Tanning South Beach Company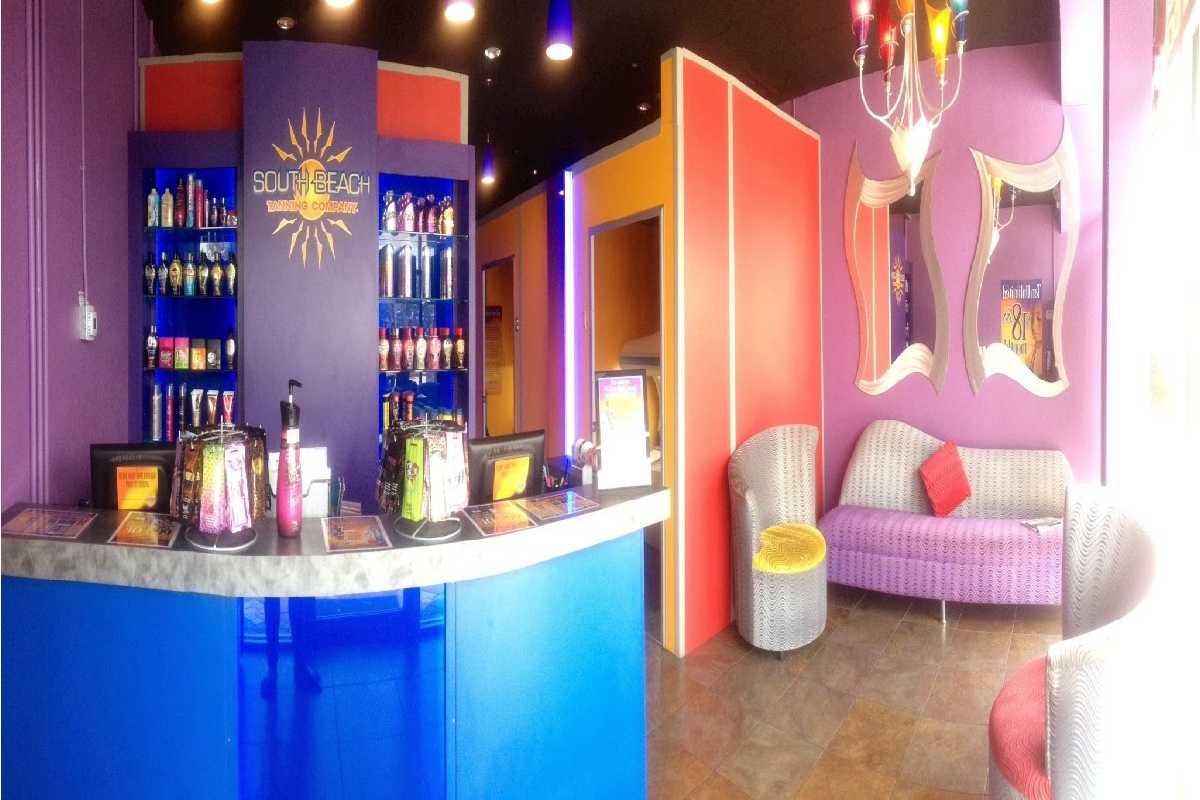 South Beach Tanning Company
You can be sure that at South Beach Tanning Company, you will only find the most excellent equipment on the market right now, whether it's our air-conditioned Premium Beds, our distinctive High-Pressure Beds, or our cutting-edge UV FREE VersaSpa!
Founded in 2003 and modeled after South Beach Miami's art deco aesthetic. The end product is a distinctive chain of salons with a South Beach Chic vibe, accented with vibrant colors. Customers claim South Beach Tanning Company has established itself as the destination to tan, just like the hottest clubs. You will recognize right away that this is not your typical salon the moment you step through the door.
The South Beach Advantage Very enormous salons that are often two to three times as big as a typical salon. longer hours. No waiting and no appointments. Modern tanning equipment with multiple levels will satisfy even the most dedicated tanners!
And the South Beach Staff, who will ensure that every time you visit, you have an amazing tanning experience.
Company Details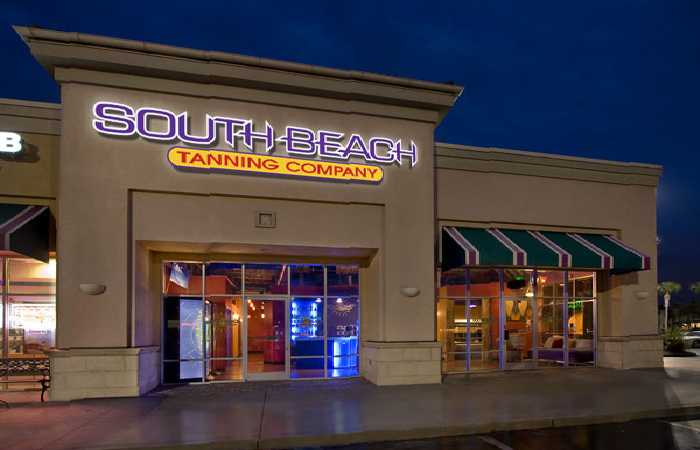 Founded in 2003
Initial Unit Licensed: 2011
Franchised Locations: 19 Business Units Owned: 17 States Not Registered In: North Dakota, Minnesota, South Dakota, North Dakota, Hawaii, Indiana, Oregon,
Wisconsin, Rhode Island, and California
Canada Yes, franchises
Franchises abroad: none
Support and Training Offered By South Beach Tanning Company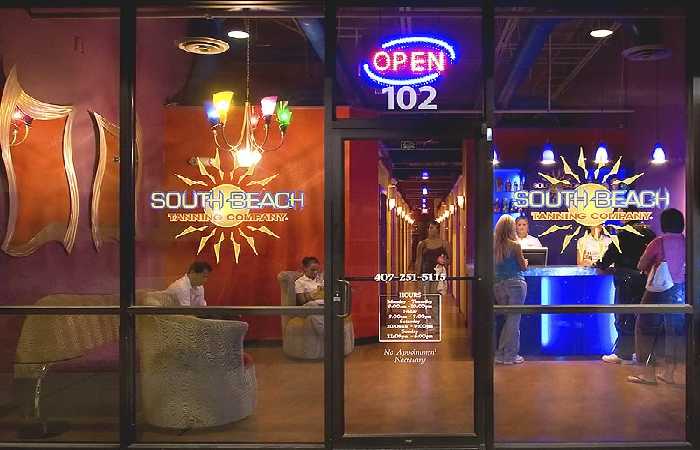 Financial Support Offered: Yes
Assistance with Site Selection: Yes
Assistance with Lease Negotiations: Yes
Assistance with Recruitment: Yes
Yes, cooperative advertising
Training: Each job within our organisation, including franchise owners, management, and staff members, has a training handbook and workbook that has hundreds of pages describing their role and responsibilities. This ensures that every South Beach Tanning Company is run in accordance with our tested and effective system, along with hundreds of forms and processes. This will keep your clients coming back by ensuring they receive the excellent care they would expect from a South Beach salon.
When your store first opens, training doesn't cease. Once it's open, you have 24-hour access to the South Beach Management staff. This, together with consistent, ongoing training, guarantees that you advance along with us.
More details The franchisor's strong marketing effort serves as the foundation for the membership model.
What does a South Beach Tanning Company Franchise Cost?
South Beach Tanning Company franchise fees for 2023:
Investment in cash: $200 000
$5000 in total investment
250 000 minimum net worth
$25.00 franchise fee
6% royalty
Ad: 2%
Average There are 5 employees.
Passive Possession: Yes
B2B: Not from home
Opportunities for master franchises: yes
Additional Details
Further Categories
Health, nutrition, and beauty parlours, tanning salons, and non-food franchises
Number of Open Units
20-50 UNITS
Money Required
$100,000 – $250,000
General Franchise
Yes
Franchise inactive
Yes
Residential Franchise
No
19th Franchise Item
Yes
Military Discount
No
B2B
No
Canadian Franchise Opportunities
Yes
Opportunities for International Franchises
No
E2 Franchise for Visa
Yes
Also Read: Hibiscus and Honey Firming Cream