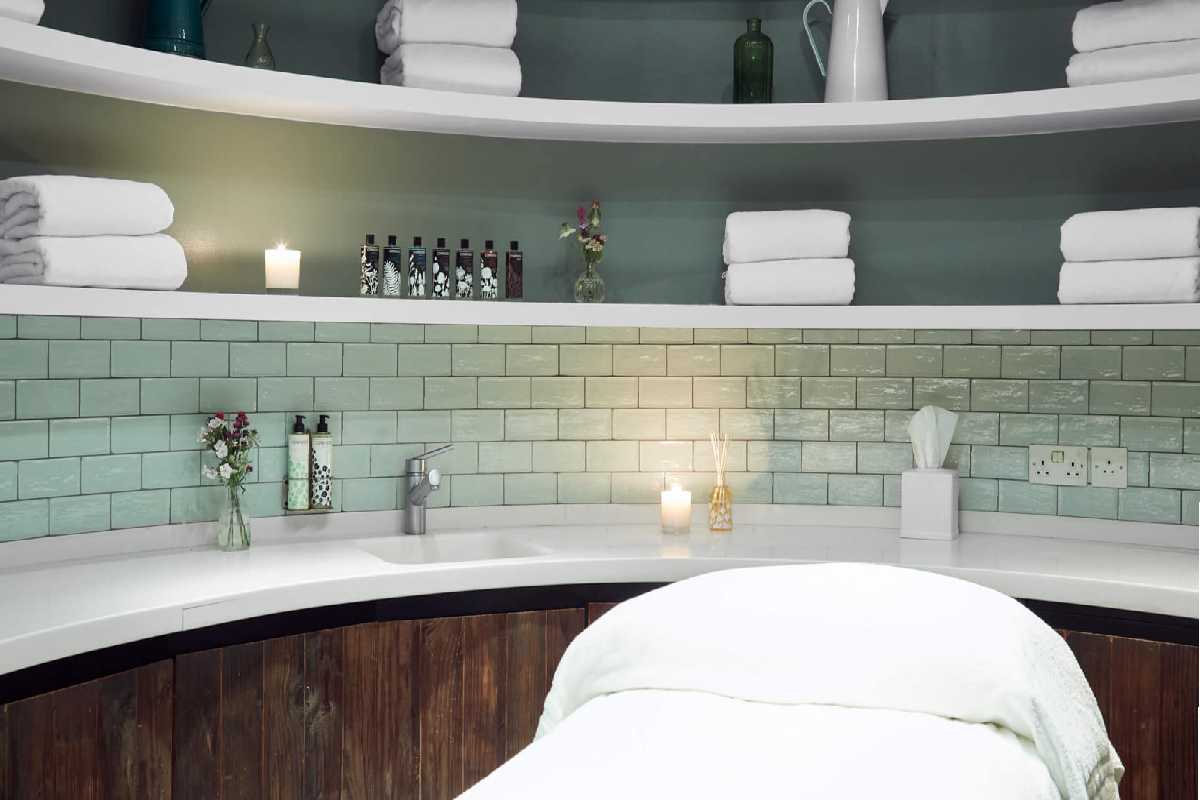 Adding CBD to their scrubs, facials, massages, and other services have caught the attention of hotels, salons, and spa. But no matter how much we'd like to, we can only schedule a spa day for a few days. You can duplicate the experience in your home with your items and procedures.
Cannabidiol (CBD) has entered our daily lives, from the extravagant to the mundane. There is hardly a category that hasn't been impacted by this prevalent cannabinoid, whether consuming a CBD beverage or taking an improved bath.
CBD spa treatment
CBD has grown in popularity in reviving services, including facials, massages, and foot/hand masks. It is a go-to for spa days because of its moisturizing and calming effects. With CBD topical, you can duplicate the spa treatment experience at home.
Things you might see during your upcoming manicure and pedicure appointment or massage. Salves, serums, body creams, and bath bombs are just a few skincare and beauty items that can elevate your at-home spa experience.
Ingredients For Spa Treatment
The greatest CBD skincare products combine this cannabinoid with additional skin-benefiting ingredients including hemp seed oil, meadowfoam seed oil, and prickly pear oil. Ingredients that are hydrating and calming make skin feel and appear young.
The skin's water content was raised for several hours after application of a prickly pear oil emulsion. Due to its vegetarian source of essential omega 6s and 3s, hemp seed oil has high quantities of linoleic and oleic acids. These acids, which are vital to the skin's youthful appearance, cannot be produced by our bodies.
Set Up Your Spa
Now is the time to pamper yourself. Choose a cozy area, get some towels, and create a relaxing atmosphere with soft music, a good book, and candles. One of these ideas may find its way into your daily self-care regimen, whether you want to incorporate CBD into an existing spa day or construct a DIY spa day for the first time.
1. Make yourself a relaxing bath 
A hot bath has several health advantages because it is calming to the body and mind. Prepare to relax by soaking away your stress by filling your tub with hot water. Put a CBD bath bomb in the water, then prepare for a surge of calming minerals and aromas.
2. Use a body lotion or butter to take care of your skin
To benefit from the calming skincare properties, apply a CBD body lotion or butter. Give yourself a brief foot or hand massage with your body butter if you need to unwind, massaging in your topical while reducing tension in these delicate areas. Put on your coziest robe when you're finished and unwind.
3. Spend some time meditating
A DIY spa day involves more than just what you consume and apply to your skin; it also involves getting in the appropriate frame of mind for true relaxation. The ideal complement for this spa to be performed at home is relaxing daily activities. Shut your eyes. Play or listen to your favorite calming music. Peruse a book. Meditate. To turn off your mind, carry with your daily routine.
4. Apply face oil
With one last face touch, maximize the benefits of your CBD spa day at home. To maintain the hydration of your CBD self-care routine, use a face oil. A few drops of an oil will do wonders for your skin's softness and brightness, leaving you appearing as calm as you feel the next day.