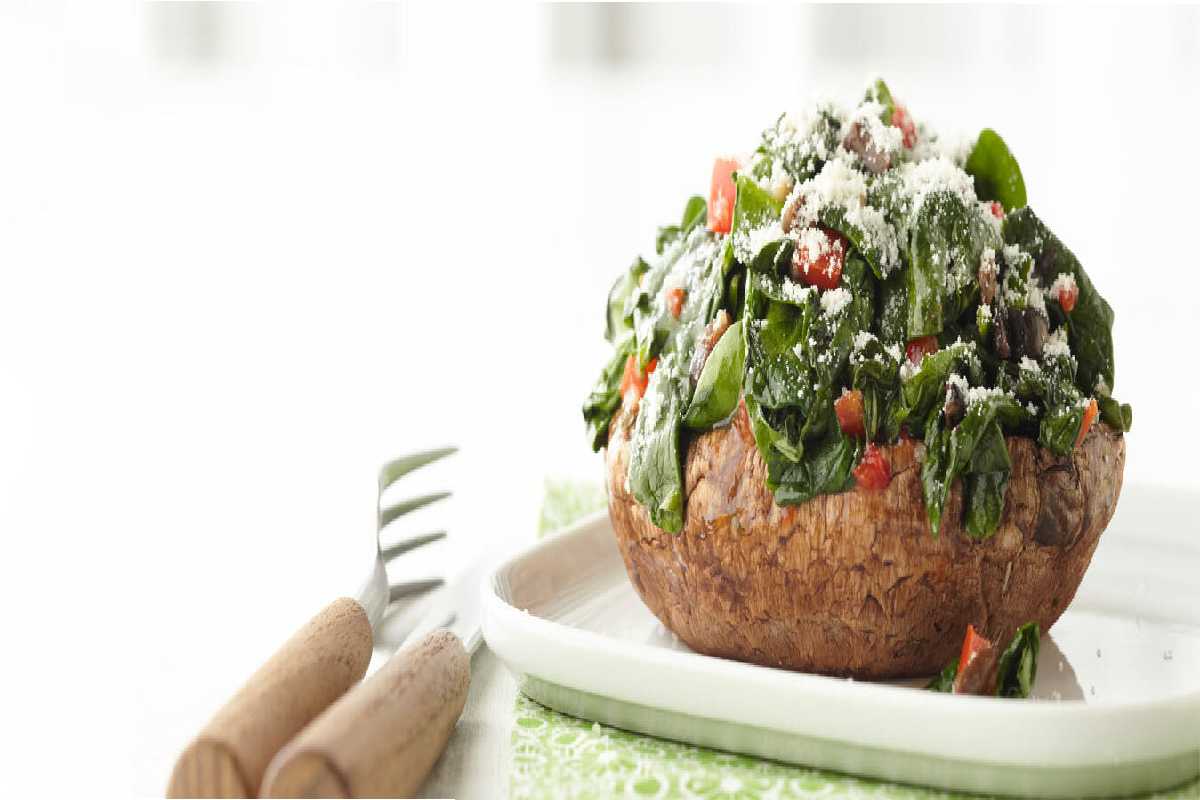 Spinach has high nutrient and low-calorie content which why it is regarded as a superfood. This leafy vegetable is also good for your bones, hair, and skin.
It has several potent health advantages. It can stabilize blood sugar levels, assist lower cancer risk, protect against cancer, and benefit bone health. Astonishingly, one vegetable can have so many health advantages. Our predecessors were right to promote its benefits for the human body. Thus, including this green in your balanced diet will have several positive effects on your health.
Let's first examine some of the nutritional characteristics of Spinach
Along with the above-mentioned nutritional information, this green food is highly beneficial because of the following vitamins and minerals.
1. Calcium
The leafy green is claimed to include 250 milligrams of calcium per cup, which will support the health of your teeth and bones. Additionally, it is suggested that you consume spinach with meals high in vitamin C, such as citrus fruits, to improve calcium absorption.
2. Magnesium:
Magnesium is thought to boost metabolism, control heartbeat, and keep blood pressure stable. As a result, spinach offers a plentiful supply of dietary magnesium with numerous health advantages.
3. Iron:
Iron is necessary for your body to use energy efficiently. You can enhance your absorption of iron by adding vitamin C-rich foods, such as citrus fruits, to spinach to receive the most iron from it.
It also includes plant substances such as lutein, nitrates, quercetin, kaempferol, and zeaxanthin.
Health Benefits of Spinach
Numerous health advantages of it include bettering eyesight, preventing cancer, and controlling blood sugar. This is the objective justification for why this leafy green is a superfood. These are some essential health advantages of spinach.
1. Spinach Reduces Cancer Risk
Zeaxanthin and carotenoids, abundant in it, can help your body eliminate free radicals. Spinach is reputed to prevent cancer since free radicals make your body vulnerable to various ailments, including cancer. So all you have to do to avoid developing esophageal, oral, or stomach cancer is to eat spinach.
2. Promotes Strong Bones
Since spinach contains vitamin K, which supports strong bones, consuming enough vitamins might benefit your health. Additionally, it enhances the body's absorption of calcium. Your bones and teeth need the 250 milligrmilligramscium in one cup of spinach. Your bones are strengthened by calcium, which also maintains the health of your bones.
3. Encourages Weight Loss
You should include spinach in your weight loss diet if you want to lose weight because it will benefit you. Spinach leaves are low in calories and help in weight loss. Its high fiber aids healthy digestion controls low blood sugar levels, and prevents constipation. All required to improve your health is one serving of spinach daily. Spinach fills you up and decreases your appetite. As a result, including it in your regular diet will help you in many ways.
4. Spinach Lowers Blood Glucose
According to reports, spinach has a high potassium level, typically advised for those with high blood pressure. Then how does potassium help someone with high blood pressure? Potassium, on the other hand, lessens the effects of sodium on the body.
5. Benefits For Your Eyes
Lutein and zeaxanthin, two antioxidants included in spinach, aid in maintaining good vision. Additionally, it shields you from eye issues, including cataracts and age-related macular degeneration. It contains vitamin A, which supports healthy mucous membranes necessary for normal vision.
6. Decreases Blood Pressure
High blood pressure, or hypertension, is a leading cause of heart disease, renal disease, and strokes. This superfood can therefore reduce all of these hazards and keep you healthy. Consuming at least once daily can help maintain mental calm by reducing tension and anxiety. Spinach includes vitamin C, which also lowers blood pressure.
7. Maintains Normal Brain Function
This leafy green aids with the efficient operation of your brain, particularly as you age. Consuming this leafy green regularly will keep your brain busy and help you think critically. Vitamin K, which is present, supports a healthy neural system and promotes appropriate behavior.
8. Increases Immunity
Spinach's vitamin A content boosts the body's entry points, including the respiratory, digestive, and mucous membrane systems. Therefore, all you have to do to maintain your health is to take one cup of spinach daily. It gives you energy and keeps you busy all day.
9. Spinach Stops anaemia
Because it has a high iron level, it can lower your chance of developing anaemia. Children, adults, and menstrual women can all benefit from iron supplementation. Additionally, iron increases bodily energy and aids in delivering oxygen to all body cells.
10.  Glowing Skin
You should try eating some spinach if you want to have smooth, beautiful skin because your skin is the biggest and most delicate area of your body. However, this leafy green vegetable is the proper amount that can benefit your skin because it contains the important nutrients and minerals our skin needs to stay healthy.