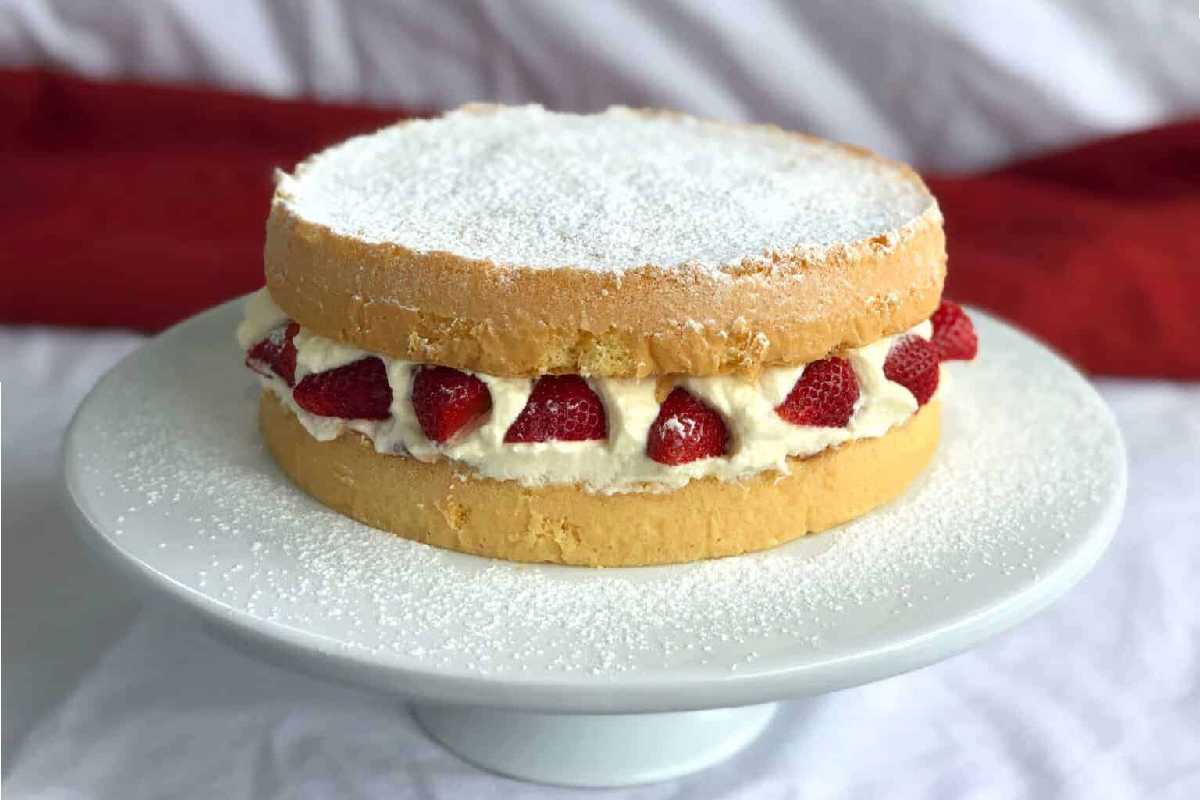 Sponge cake is a delicate and light cake. It is also known as foam cake. Whipped eggs provide the texture and fluff of sponge cake. It has various categories which include cakes like angel food, Genoese, chiffon, and Victoria sponge.
Difference Between a Sponge Cake and a Regular Cake
Sponge cakes start with a higher egg content than traditional yellow cakes. We gently incorporate the dry ingredients into the whipped eggs, which have been made into a light and fluffy crumb. They typically contain little to no fat, although there are several exceptions, such as the chiffon (which this recipe mimics) and the Victoria sponge.
A sponge cake's fat level is often lower than a traditional yellow cake, giving the latter a thicker crumb. A sponge-style cake calls for beating eggs as the first step in the preparation. It will be closer to your traditional yellow cake if it instructs you to cream butter and sugar.
Although there are various types, this recipe is the most similar to a chiffon sponge in terms of ingredients and preparation. The only difference is that we whip the egg whites and yolks together in this recipe rather than whipping them separately and blending them.
Ingredients Required to Make Sponge Cake
6 eggs
Granulated sugar, 1/2 cup
Vanilla extract, 1 tablespoon, and half a cup of vegetable oil
1 1/2 cups of cake flour
1 1/2 teaspoon of baking powder
1/2 kosher salt spoon
Instructions
Crack 6 large eggs into a stand mixer's bowl (or large bowl if mixing by hand). Allow to warm up to room temperature.
Set a rack in the center oven and turn the temperature up to 350 degrees. Prepare two (9-inch) round cake pans by lining the bottom with parchment paper circles. Grease the pans sparingly.
For about a minute, mix the eggs with the whisk attachment running at low speed. Add half a cup of granulated sugar gradually while the mixer is still running on low speed and beat until mostly combined. Slowly increase the speed to medium-high, and beat the mixture for 6 to 7 minutes, or until it has tripled in volume, is light and fluffy and has formed soft, glossy peaks that resemble soft serve.
Add 1/2 cup of vegetable oil in a thin stream while the mixer is still running at medium-high speed and mix and combine for 45 second. Beat in 1 tablespoon of vanilla extract after adding it. Stop the mixer.
In a separate bowl, whisk together 1 1/2 cups cake flour, 1 1/2 teaspoons baking powder, and 1/2 teaspoon kosher salt. Through a fine-mesh strainer, sift half of the flour mixture into the egg mixture. Gently incorporate the flour mixture in with a sizable rubber spatula until there are no longer any dry streaks. To completely integrate everything, it can take a few minutes to sift and fold in the remaining flour one more time, making sure to scrape the bowl's bottom between each step.
With an offset spatula, evenly distribute the batter among the cake pans. Bake the cakes for 23 to 25 minutes, or until golden brown. Each cake can be loosened by circling it with a butter knife or offset spatula. Allow the cakes to cool for 15 to 20 minutes while still within the pan. On a wire rack, turn the cakes over and allow them cool fully.
Storage
The cakes can be frozen for up to three months or kept at room temperature for up to two days once they have cooled.