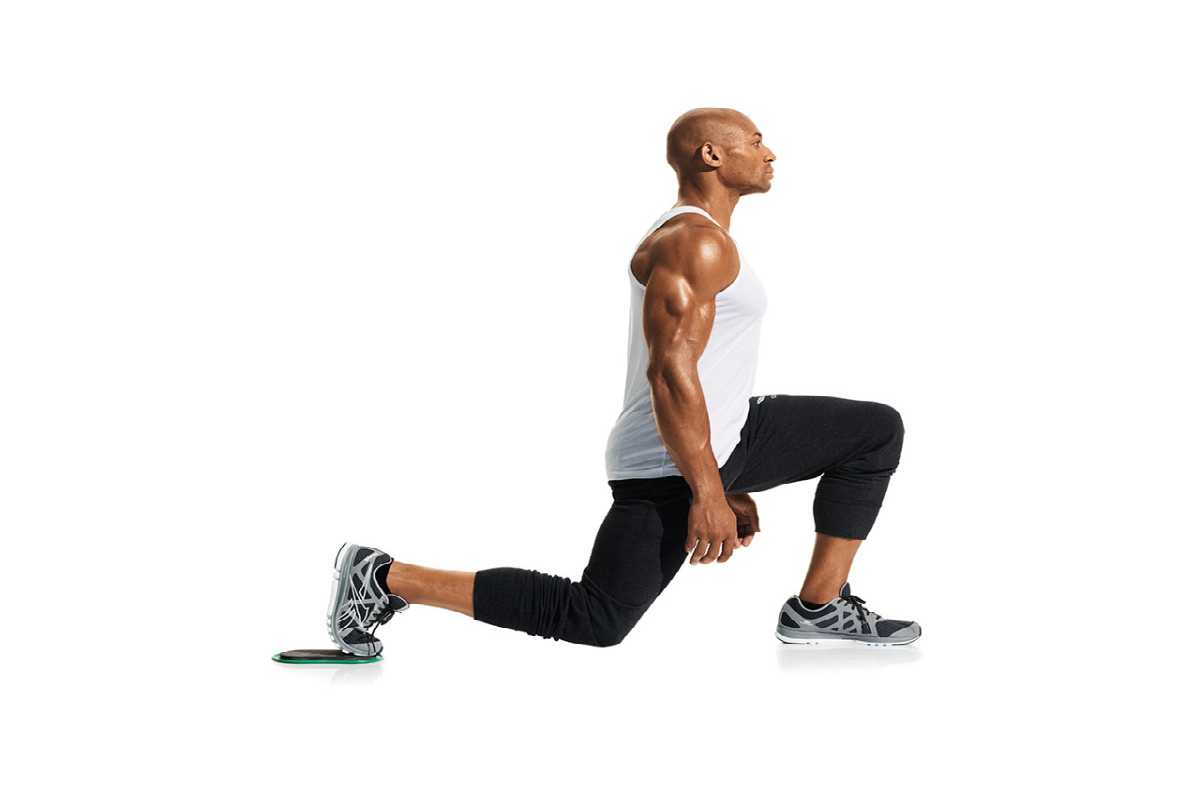 The Lunge Workout
The Lunge Workout: The lunge is an everyday lower-body movement that immediately corresponds to sprinting, kicking, jumping, and even walking.
This fundamental movement improves the rear and strength, mobility, and mechanics, all of which are transferable to everyday life.
THREE THINGS TO THINK ABOUT WHILE TRAINING THE LUNGE
Take a good position. For many people, the foot positioning for lunges can be challenging and confusing. Start on the ground in a half-kneeling position to lock it in.
The distance between your feet should be between 6 and 12 inches, and both knees should be bent to 90 degrees.
Come to a standing position, then return to it by bending the back knee until it is about 2 inches off the floor. The time has come to lunge in this perfect position!
Snip your feet off. Lack of glute and hamstring engagement is a typical lunging mistake. As a result, there may be reduced stability throughout the exercise, and the front knee may collapse.
Imagine pulling your front heel and back toe toward one another or "scissoring" your feet together as you press up from the ground.
Because of this improved glute activation, you may move more fluidly and lift heavier loads.
Instead of escalating, move like an elevator. Instead of tracking forward and backward like an escalator when lunging, lower your body straight down and back up, simulating an elevator.
This fluid up-and-down action is made more accessible by remembering to bend the rear knee toward the floor.
THE WORKOUT
With a 30-second to 1-minute break in between sets, carry out two sets of 10 repetitions of each exercise on each side.
TRX STEP BACK LUNGES
By releasing your body weight, the TRX Suspension Trainer enables you to improve the range of motion and alignment of your lunges.
This is an excellent teaching tool for beginners, and for experienced lifters, it's a terrific method to warm up and build mobility before increasing a load.
The Exercise: Set your TRX Suspension Trainer to a mid-length position. With your pointers out in front of you and your elbows slightly bent, stand facing the anchor point.
Start in your split-lunge stance and bend your back knee to about 2 inches above the floor. You can also start at the 90/90 position on the ground to determine foot placement.
Drive your rear leg up and in front of your torso while maintaining an upright stance. Repeat for the required amount of reps. Start over on the opposite side.
SPLIT SQUAT
The split squat is the appropriate next step after the lunge because it keeps you still and only moves you in one plane. Dumbbells can be added to this workout if you're ready.
The Movement: Maintain a sturdy, upright stance as you start in a split stance with about a foot between your left and right feet.
Press up off the floor by bending both knees to a 90-degree angle and activating the glutes.
WALKING LUNGES
From stationary to mobile lunges now. Proper foot positioning and upper-body stability should be ensured.
The Movement: Lunge as you did in the previous exercise while you step your right foot forward.
Step the left foot forward and repeat on the other side while raising your back knee to a height of about 2 inches above the ground.
Remember to lower your body straight up and down like an elevator when lunging and avoid "walking on a balance beam." Dumbbells can be added to up the difficulty and workload.