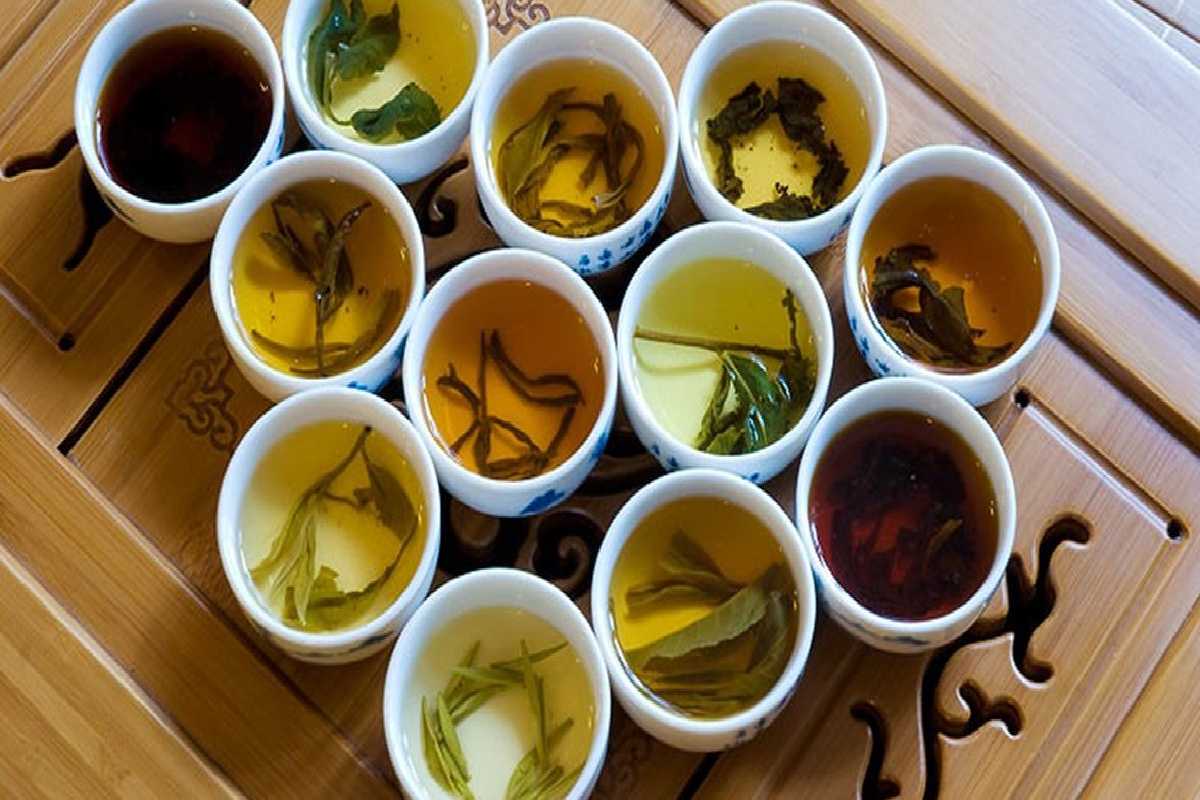 Teas have therapeutic characteristics, and it is the second-most drank beverage in the world, drinking two or three cups per day is related with a lower risk of premature death, heart disease, type 2 diabetes, and stroke, says a researcher.
Drinking Tea Helps With Weight Loss
If you usually drink high-calorie beverages, switching to tea may help you lose weight.
Tea contains catechins, which encourage the body to break down fats more quickly and burn more calories.
It increasing metabolism.
Epicatechin (EC), epigallocatechin (EGC), epicatechin gallate (ECG), and epigallocatechin gallate are the four catechins that tea is particularly high in (EGCG).
Of these four, EGCG is the most plentiful and is regarded to be primarily responsible for the numerous health advantages of tea.
There are numerous sorts of tea, including some of the more popular ones like green, black, and also white.
Due to variations in processing, geography, and plant species, they have distinctive flavors and qualities.
Specific types of tea may be more suited for certain purposes because of these variations, which also alter each tea's nutritional makeup.
Types Of Teas
Brewed tea without sugar is generally healthy. Prepare that cup of tea, and as you sip, review our list of the best teas for weight reduction, ranked from the strongest to the poorest support.
Five Different Teas That Could Boost Your Immune System
You become what you consume! or a beverage? The advantages of tea go far beyond a relaxing evening on the couch.
1 Green Tea Teas That May Aid in Weight Loss-
Green tea is typically the topic of discussion when it comes to tea and weight loss, and with good reason.
This mild, bittersweet form of tea has the most evidence supporting its potential weight loss advantages of any tea.
In comparison to non-regular green tea users, people who drank two cups of green tea per day for more than 10 years had a smaller waist and a lower proportion of body fat.
The combined actions of EGCG and caffeine, which seem to interact synergistically, may be the cause of green tea's calorie-burning properties.
Only when green tea was paired with 80 to 300 mg of caffeine per day did it help people lose weight.
Three days of supplementing with 300 mg of EGCG increased fat oxidation (the process of breaking down fatty acids).
According to earlier studies, 300 mg of EGCG is roughly equivalent to three cups of brewed green tea.
Additionally, EGCG can prevent the growth of fat cells, therefore helps in weighloss.
2. Black Tea
According to a previous study, black tea leaves are given more time than other teas to oxidise, or soak up the atmosphere.
Black tea becomes one of the boldest sorts available as a result of the flavor's intensification.
Long-term oxidation, often known as "fermentation," affects the characteristics of black tea's polyphenols, or plant chemicals.
Although it is a greater source of theaflavins than less processed tea varietals, it does contain EGCG.
The polyphenols are created when black tea leaves are oxidised and may aid in weight loss.
Additionally, the polyphenols may change gut flora in a way that prevents obesity.
3. Oolong tea
This partially oxidised tea is a favourite because it has a flavour that is stronger than green tea but not as strong as black.
Oolong has a combination of the catechins (found in green tea) and theaflavins (found in black tea).
The polyphenols that give green and black tea their distinctive qualities are present in this tea.
Oolong also contains caffeine and may aid in weight loss.
Four cups of oolong tea per day helped adults who were overweight or obese lose weight.
The fat-burning properties of oolong tea may directly contribute to weight loss via assisting lipid metabolism.
4. White tea
White tea has the mildest flavour of all the teas because it has undergone the least processing.
White tea is another beverage that might be helpful for losing weight .
It retains a high level of antioxidants that fight inflammation and the fat-burning compound EGCG due to its low processing.
White tea may aid in accelerating the breakdown of fat cells and preventing the development of new ones, which may help with weight loss.
5. Hibiscus Tea
This sour, tangy tea is made from hibiscus leaves and contains catechins like EGCG.
It  has been shown to decrease cholesterol and blood pressure.
 hibiscus extract shows potential in the treatment of high blood pressure and high cholesterol.