Vegan Banana Oats Chocolate Cake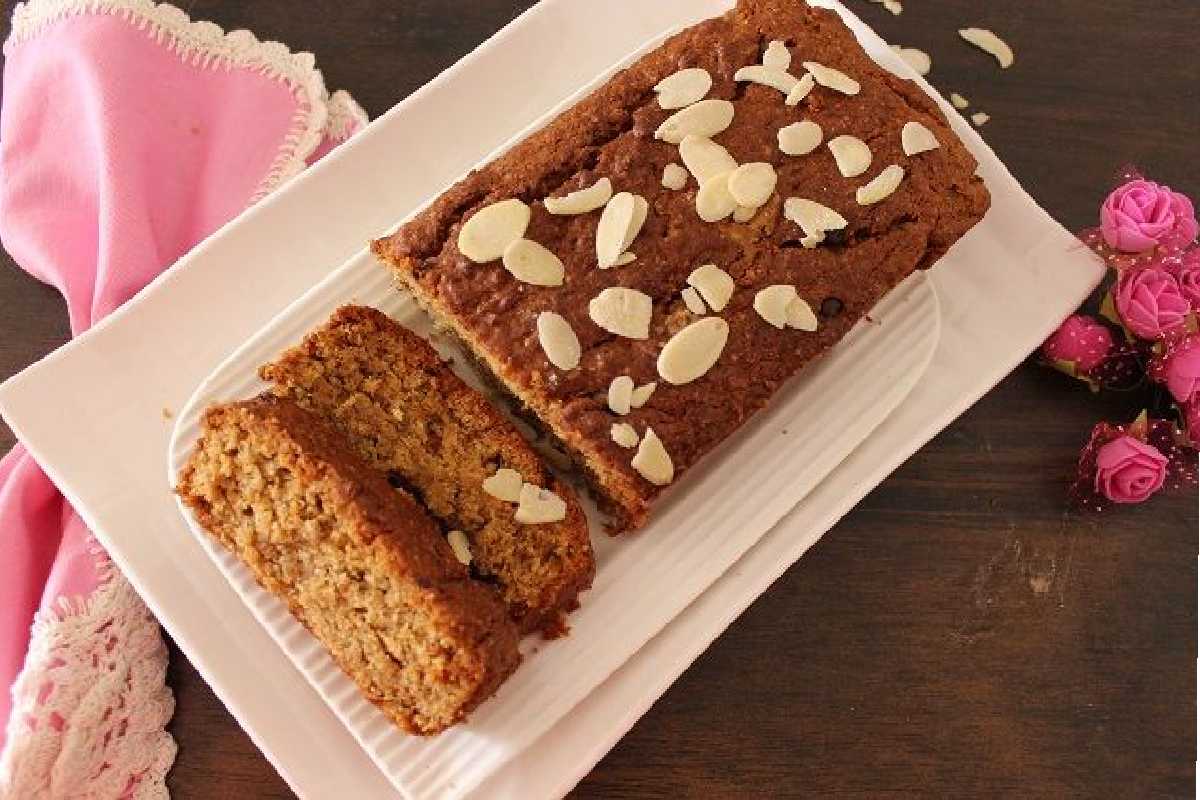 Vegan Banana Oats Chocolate Cake
Have you ever wanted a sweet, chocolaty cake that is also healthy? If you're in the mood for something sweet, try Vegan Banana Oats Chocolate Cake.
Many believe that vegans have few options; however, this cake proves otherwise. It's one of the most straightforward cake recipes you can make at home with few ingredients.
Benefits of Oats
Oats may have health benefits such as lowering the risk of coronary artery disease, lowering cholesterol levels, and lowering the risk of colorectal cancer.
1) Oatmeal and coronary heart disease
They discovered that eating foods high in whole-oat soluble fiber sources (oats, oat bran, and oat flour) may help lower the risk of coronary heart disease.
2) Colorectal carcinoma
Researchers from the United Kingdom and the Netherlands analyzed published data from nearly 2 million people to see if a high-fiber diet (primarily from whole grains and cereals like oats) is associated with a lower risk of colorectal cancer.
3) High blood pressure
It is concluded that a diet rich in whole grains (such as oats or wholemeal bread) is as current in lowering blood pressure as taking anti-hypertensive medication.
4) Obesity and digestion
Oats may help improve satiety (the feeling of fullness), diet quality, and digestive, cardiovascular, and overall metabolic health.
5) Oats contain antioxidants.
Oats contain a variety of antioxidant molecules, including avenanthramides, which are polyphenols. Avenanthramides may help to keep blood pressure low. Increased nitric oxide production by Trusted Source
Ingredients of Vegan Banana Oats Chocolate Cake
1 pound rice flour
3/4 cup almond meal
a half teaspoon baking soda
a third cup of almond milk
2 teaspoons flax seeds
1 tsp. lime juice
14 cup apple cider vinegar
1 tablespoon almond butter
2 cup oat flour
2 tsp. baking powder
two bananas
1/2 cup maple syrup
2 teaspoon vanilla extract 5 tablespoons water
Dark chocolate (100 g)
How to make Vegan Banana Oats Chocolate Cake?
1 Combine all of the dry ingredients.
To make this simple recipe, fill a grinder jar halfway with rice flour, oat flour/powder, ground almonds, baking powder, and baking soda.
Transfer to a bowl after grinding to a fine powder.
2 Combine all of the liquid ingredients.
In the same jar, combine peeled bananas, almond milk, maple sugar, flax seeds, water, lime juice, vanilla extract, and apple cider vinegar. Set aside once completed.
3 Combine both mixtures.
Fold the mixtures (step 1&2) together until no lumps remain. You can also combine them in the jar.
4 Prepare the chocolate sauce
Then, thoroughly combine vegan dark chocolate and almond butter in a separate bowl.
5: Finally, make the chocolate cake batter.
Place half of the flour mixture in a baking pan, followed by the chocolate mixture. Repeat the process to incorporate both mixtures, and your cake mix is complete.
6: Bake the cake
Finally, bake the cake for 40 minutes, or until a fork inserted into the center comes out clean.
Tips
You can substitute melted dark chocolate compound with a bit of milk if you're a vegetarian but not a vegan.
Aquafaba can likewise be used in place of water. It is the most suitable substitute for an egg.
Also Read: Broccolini with Lemon Tahini Dressing