Why Grow a Garden of Therapeutic Herbs?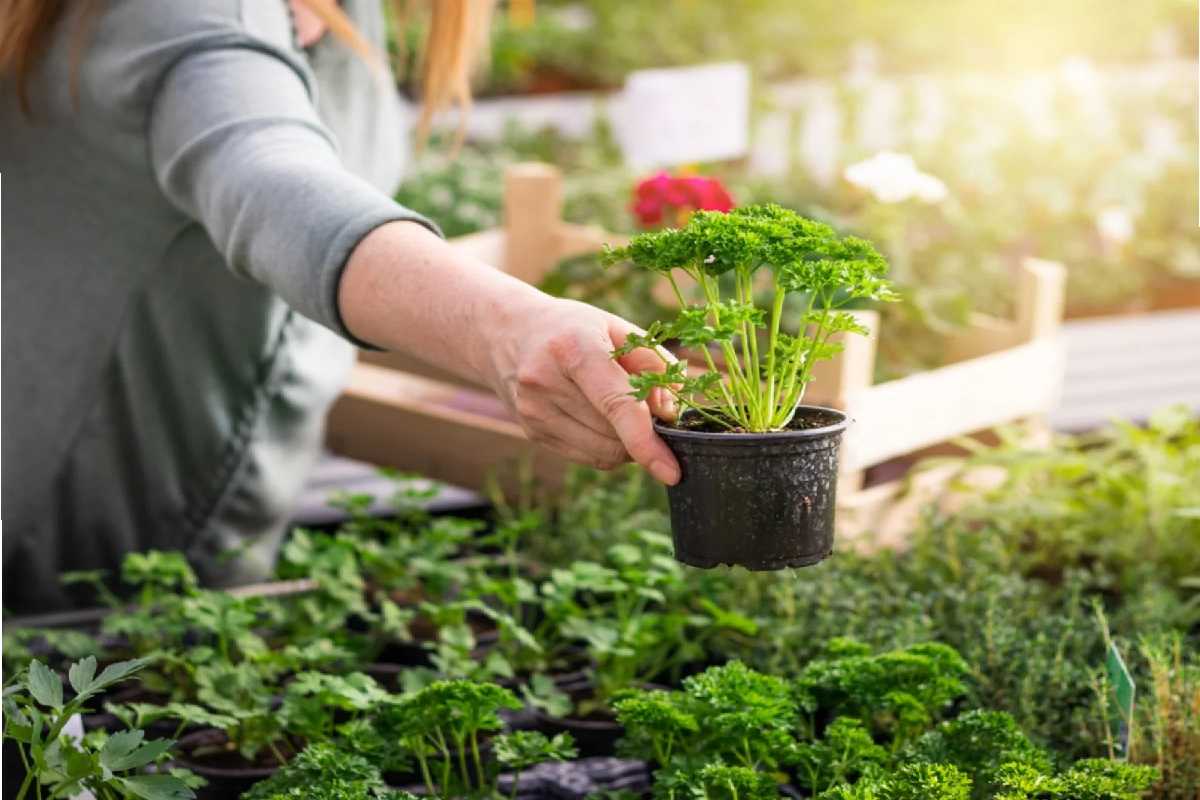 Why Grow a Garden of Therapeutic Herbs?
Why Grow a Garden of Therapeutic Herbs?: As seed providers are selling out of seeds, sales of gardening tools are through the roof, and nurseries are unable to keep up with demand.
Many of us are looking for more concrete security in our lives. Growing your own food and medicine might be the most effective method to take issues into your own hands.
Growing Future Plants
Humans and the earth both benefit from healing, and vice versa. By investing in green resilience, we are engaging in a workable, revolutionary act of reciprocity when we take the time to maintain a garden.
Gardening truly becomes a viable answer to this global catastrophe when we take into account the fact that every green object grown takes carbon from the air and filters it.
We give ourselves over as global citizens in service to the healing of both ourselves and our planet by cultivating a therapeutic herb garden in particular.
Have you ever observed how swarms of pollinators are always on the flowers of strong, untreated plants?
In our Family Medicine, when plants like meadowsweet (Filipendula ulmaria) blossom, I'm fascinated by the activity of bees, flies, ants, butterflies, beetles, and other insects pollinating spiral, or mullein (Vebascum thapsus), which is bursting into tiny yellow petals. Yes, the health of these pollinators is important for our food chain, but it also benefits other species.
Our future is dependent on how each of us behaves within the vast web of life that exists on our planet.
We choose to create a herb garden, and everyone wins—from humans to earthworms. Since we are all interconnected, learning how to grow and prepare our own medication sets a good example for how to improve the planet.
Lessen Your Footprint
How simple it is to consume goods that come from who knows where in the present era. And how ignorant we have grown of the consequences of our consumerism on the environment.
Trying to leave less of a carbon imprint on the planet can be incredibly daunting for a conscious person.
But even the smallest step counts, and if you can produce home remedies and offer basic healthcare for your loved ones and/or your community by growing your own medicinal herbs, you are helping to transform the healthcare system.
Healthcare costs in the United States alone exceed $4 trillion annually2. Many of the medicinal plants that are simple to grow will prevent needless trips to the doctor for you and your loved ones.
Beauty
Let's not overlook the importance of beauty in fostering wellness in our lives. It is so powerful to be surrounded by beauty. Why do we undervalue its potential?
Nothing can compare to the healing beauty of strolling through your medicinal herb garden and taking in the sunshine-colored calendula (Calendula officinalis) blooms nodding in the breeze, the blue sky watching over your bed of tulsi (Ocimum sanctum), the dew drops gathered upon your lady's mantle (Alchemilla vulgaris), the monarch butterfly alighting on your pleurisy root (Asclepias tuberos
Typically, you will have an abundance of one or more herbs, and if you so desire, you can prepare medicine in your garden to give to others. Salves, teas, tinctures, elixirs, and herbal vinegars from friends' tiny herb gardens are some of the most soothing presents I've ever received.
In our lives and as a community, this kind of healing brings about immeasurable wealth and beauty.
Also Read: Benefits of Ashwagandha Herb for Health