Basic Skin Care – Daily Routine, Toning, and More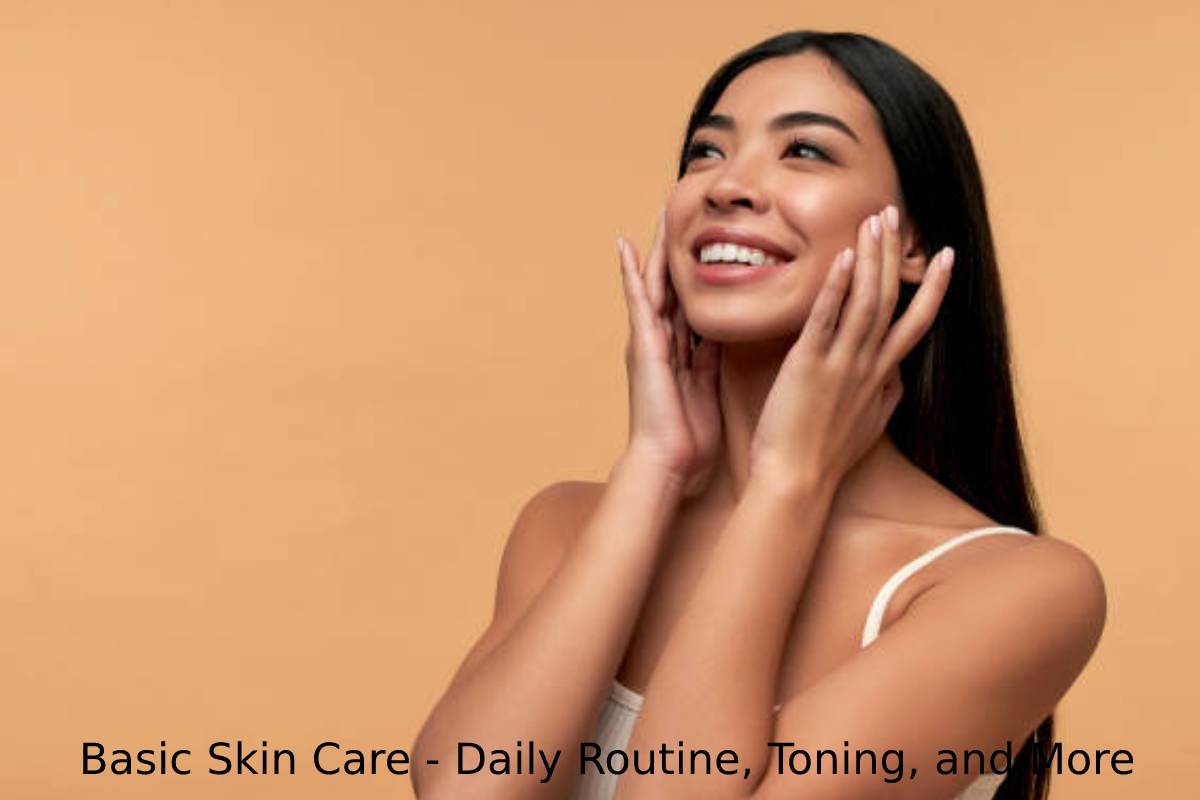 Basic skin care
Basic skin care routine Using the proper products for our skin type and following a basic regimen twice daily will help us achieve beautiful skin.
You can maintain healthy skin with a regular washing practise that is gentle and thorough, along with appropriate hydration for your skin type. Hydration enhances the skin's water content, preventing dehydration and leaving it supple, bright, and smooth.
Daily Schedule
The basic skin care products you use every day should be good for your skin type so you don't get bad reactions from a bad choice.
Cleaning
The first step in effective skin care is daily cleaning. Daily removal of these pollutants is essential since they build up on our faces from sweat, oil, cosmetics, and other environmental elements. The active components in cosmetics might be absorbed more readily by newly exposed skin.
It's best to select a cleaner that is:
gentle but doesn't cause skin to dry.
Specifically tailored to your skin type and any relevant skin issues
Ideally, with a formulation that has been proven effective for sensitive skin.
Keep in mind that skin care products with an oil-free or water base are best for oily skin. On the other hand, you can use cream or emulsion products for dry skin.
Toning
After cleansing, using a toner helps to eliminate cleanser residue, refresh the skin, and restore the pH to its normal level. Also, the good parts of skin care products are absorbed better when they are put on clean skin, so this helps prepare the skin to take in the nutrients you will give it.
Whatever your skin type, it is advised to pick non-alcoholic toners.
Although these toners have a cooling effect, they can also strip the skin of its natural lipids, which can cause the skin to produce excessive amounts of sebum in response to dryness.
In this way, alcohol can make dry skin even drier, while oily or combination skin may produce more sebum as a result.
Always speak with your dermatologist about the best skin care options.
Products from Care Care hydrate and nourish the skin. If you have dry skin, you can pick moisturising creams or emulsions to use in your regular skincare routine from this selection. On the other hand, if you have oily skin. It is best to select hydrating gels and non-greasy skin care items.
Proctation
Sunscreen is crucial for defending our skin from the many external factors that might harm it. Particularly from the harmful effects of UV radiation.
Use a sunscreen with a wide range of protection to protect your skin from UV rays, infrared rays, and visible light.
SPF+ moisturiser
To avoid photoaging and skin cancer. We moisturise our skin with a product that is right for our skin type, has antioxidants, and has at least an SPF 30 sun protection factor.
Conclusion
By following these five simple steps, you can include skin care products in your regular regimen.
Remember to exfoliate your skin frequently but not excessively. As advised by your dermatologist, to get rid of all the layers that have built up on your face.