Best MAC Lipstick Colors – 7 Best MAC Lipsticks To Choose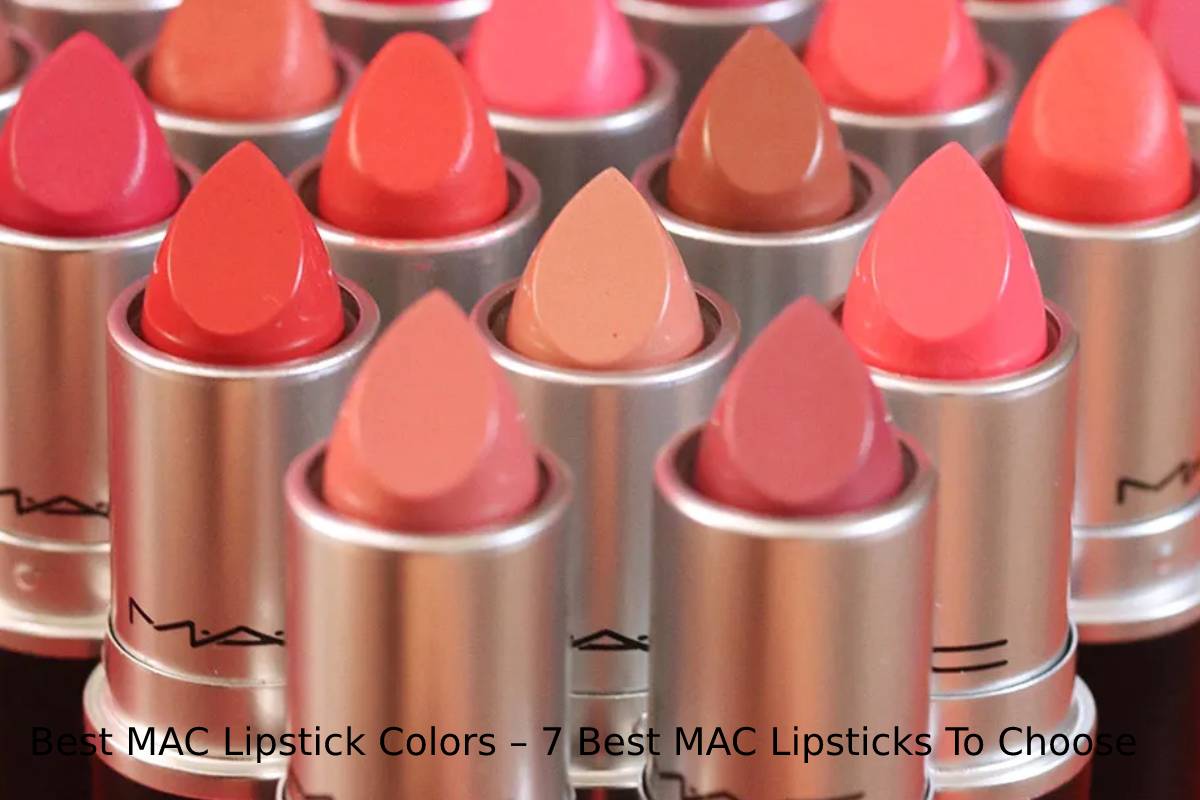 Best MAC Lipstick Colors
Best MAC lipstick colors, there is nothing more feminine and sexy than lipstick.
If you want an excellent look for different occasions, MAC brand lipsticks are among the best options on the market.
Ruby woo
The classic red lipstick cannot be missing from any makeup kit. At the same time, finding the perfect shade of red can be challenging.
MAC's Ruby Woo is an ideal option to wear year-round and with different outfits.
It is one of the great lip shades worth incorporating, from the finishing touch for a black dress to initial contact with a modern print.
Viva Glam V
Another classic and very fashionable option is the nude tonality. And the idea of MAC's Viva Glam V lipstick is that it is a universal nude that works for every skin tone.
Its Luster version has a touch of modern and elegant shine. Also, nude works for any occasion and is a great hue to always have with your makeup.
Please me
This matte shade of pink is fun, trendy, and very sophisticated. Look great on tanned skin or a natural face with nothing but a touch of the mask.
The Please lipstick has a soft and sweet color, attracting attention.
Bare Again
This soft neutral shade with a hint of pink is ideal for soft and irresistible lips. It can be a great nude option combined with smokey eyes or a compliment for a natural look without makeup.
As it is similar to natural lipstick, MAC Bare Again lipstick is for all skin types.
Impassioned
If you observe the ideal lipstick for a girl's night out or a party, the MAC Impassioned lipstick is one of the best options.
Bright, eye-catching, and with a pop of color, this fascia or magenta shade is ideal for all skin types. The line also created a gloss and enamel to complement this cute color.
Vegas Volt
The intense and feminine color is that of the MAC Vegas Volt lipstick with a super sophisticated coral tone.
It also has a creamy finish with pigments highlighting the skin tone to look like summer all year long and make your look stand out.
Cyber
MAC's Cyber lipstick has a sophisticated and elegant burgundy color of dark wine for a fall look or a refined party.
This lip shade can look completely different without looking too dark. It is an excellent alternative if you are looking for something different and dramatic to add an elegant touch to your wardrobe and look in general.
Also Read: Best Toner for Oily Skin – 4 Oily Skin Toners to Try