"Hair Filler" – How Does It Work?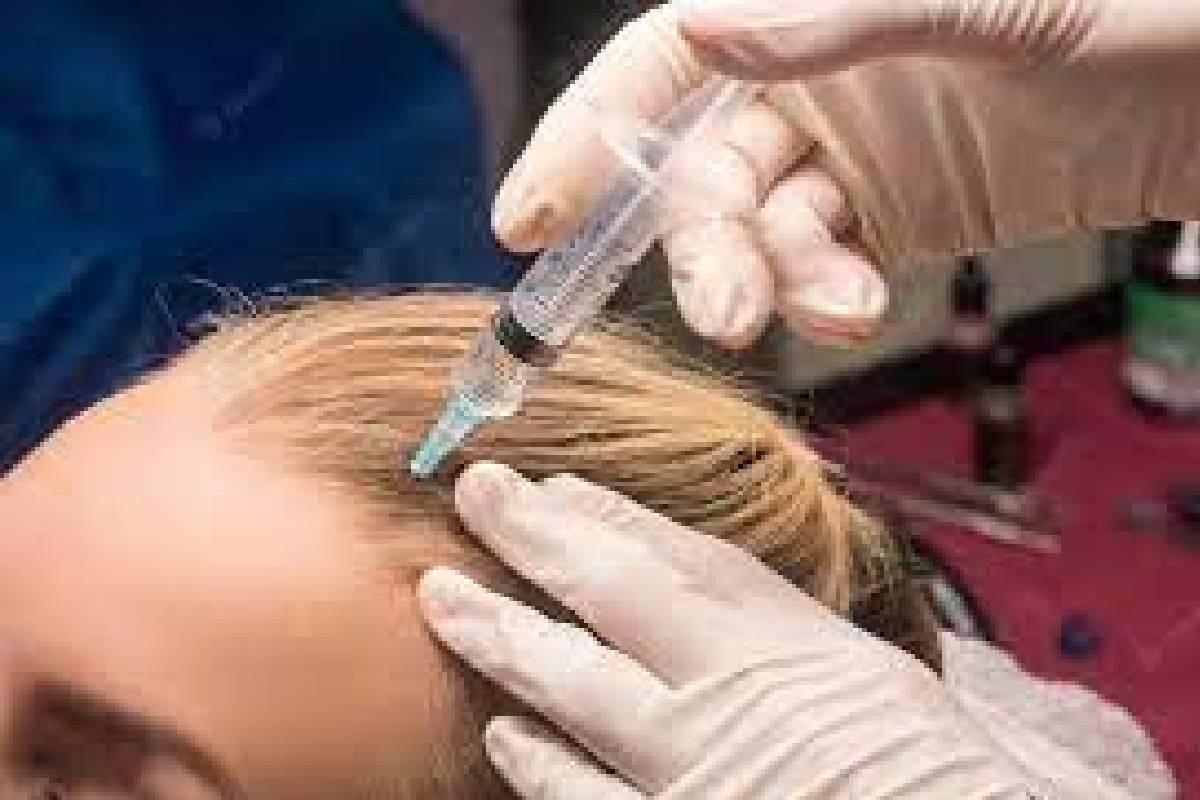 Hair Filler can refer to various things, including injections that promote growth or in-salon procedures to help strengthen damaged strands.
The definition of "hair filler" in hair care jargon isn't clear-cut. Initially referred to as a phrase used by colorists Its now it refers to  a product, improvement, or treatment that gives appearance of fullness or, causes it to grow fuller.
The process is a science that only a professional colorist can genuinely complete. If you dyed your dark hair to a level 10 (or platinum) blonde and want to return to brunette, you need to fill your hair with the color molecules stripped away.
However, due to their bond-strengthening chemicals, many new treatments are now being promoted as hair fillers. Both hairstylists and dermatologists use the word. Hair fillers includes carefully placed extensions and keratin-infused treatments to long-term remedies for baldness.
There is a hair filler solution for everyone, thin or damaged hair, a receding hairline, or desire more thickness.
We have identified the best kind of hair filler for your particular need.
 Hair Filler To boost volume, try extensions.
Stylists have used Keratin bond extensions  as a semi-permanent technique to give volume to the hair. Strand by strand, extensions are glued to your hair at the root using heat; the bond lasts for roughly three months.
The secret to utilizing extensions as hair fillers is strategically positioning them where the hair is most vital.
To repair the damage, try protein-infused treatments.
Olaplex invented the category of in-salon treatments for hair repair in 2014 and is still acclaimed as a hero. However, many other treatments can help repair your hair.
The three-step procedure penetrates the hair shaft and aids its internal reconstruction using a bond-building technology. The proteins and patented chemicals in Olaplex have approval for "filling in" and repairing the damage because they can work deeper into the hair's cortex and repair broken bonds by reconnecting them.
When you  damage your hair by over-processing, heat, or lack of care, the shingles begin to lift apart and eventually fall.
To camouflage bald spots or define your hairline, try powder concealers
This hair filler solution is for people with  a thin hairline, experience stress-related or pregnancy-related hair loss around your temples, or notice that your part is beginning to regress.
Toppik is a spray-on hair powder with keratin and silica that creates tiny hair strands that adhere to natural hair fibers. It is available in nine hues.
When you brush the powder into your hair, the components aggregate onto your hair like a magnet. Toppik also helps to build density, body, and texture in addition to concealing bald spots or filling in your hairline.
To aid regrowth, try an injectable hair filler.
In dermatology, platelet-rich plasma (PRP) is frequently viewed as a hair filler.
The procedure entails having a dermatologist take a blood sample from your arm, then spin it in a centrifuge to separate the plasma from the red blood cells.
The platelets in the plasma are then injected into the scalp to encourage hair growth. The aim is precise: Hair fillers can increase your confidence.
Think fuller, shinier, healthier strands, at least temporarily. Experts concur that the word "hair filler" is vague and has many distinct interpretations.