How to Make a Bar of Soap Make Your Brows Look Fuller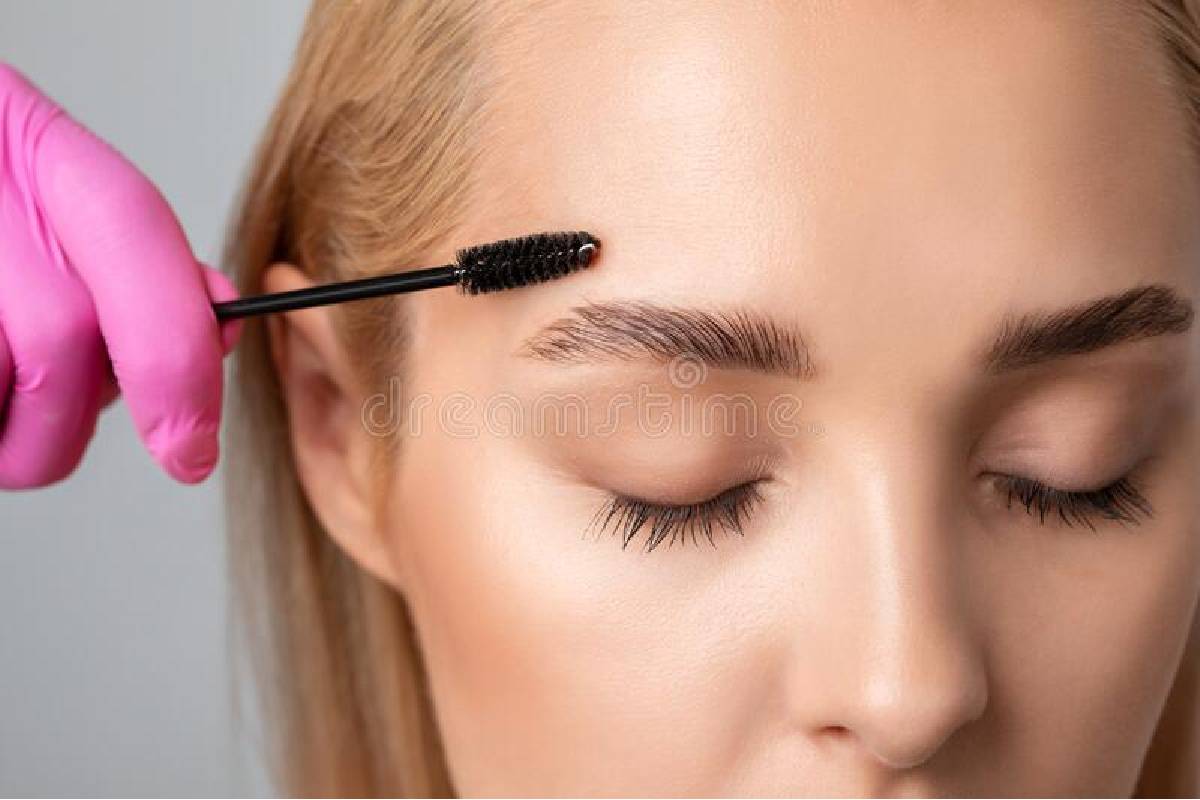 Consider us jealous if you're one of the rare people with stunning, thick, naturally fuller brows. To get the bushy brows of our dreams, we must make the most of what we currently have. Fortunately, replicating the look is simple, and you probably already have all the necessary supplies. So take a spoolie, an angled brush, and a soap bar. Follow the step-by-step explanation on utilizing the soap brow method to achieve a naturally fuller brow look.
Use a Brow Pencil or Brow Pomade
Even if you were born with sparse brows or over-plucked them in your adolescent years, you can achieve the bushy brow look with some pomade. Grab your preferred formula and a tiny, angled brush to get started. We've been loving the NYX Professional Makeup Tame & Frame Brow Pomade.
Start by filling in your brows with the product in the middle of your brows to avoid having the front brows appear too heavy. Then apply mild pressure as you pick up the product on your brush and begin to fill in any bare spots. Keep in mind that adding more products is more straightforward than removing them. For a higher, thicker brow, mimic your natural arch pattern and apply feather-like strokes.
If you don't have a brush or pomade, use a brow pencil, like the Maybelline New York Express Brow Ultra Slim Defining Eyebrow Pencil, which might help you create the same effect.
Set Up Your Soap
Now for the enjoyable part. It might surprise you that an excellent tip is to use bar soap instead of brow gel. Just be sure to choose a bar soap that is gentle enough for sensitive skin, such as the CeraVe Hydrating Cleansing Bar, to prevent irritation. Splash some water on top of the bar once it is prepared to make it easier to handle. After that, use a spoolie and lightly scrape it over the soap to give the brush a thin layer of coating.
Brush and Set Your Brows
Start combing the hairs on your brows upward with your spoolie. Start brushing on an outward-facing slant rather than straight up as you get to the arch of your brow. The spoolie will assist in blending any product clumps from earlier and provide you with a subtle blur. Once you've achieved the ideal form, use your fingers to press down on the brows to secure everything.
Brighten Up the Brows Bone
Pick up your favorite concealer or highlighter for this step to cover smudges and define the curve of your brows. If you decide to use concealer, we suggest highlighting your brow bone with a fine, flat brush placed along the root of your eyebrow. Buff some highlighter under your brow arch for a finish with some extra pop. We suggest the NYX Professional Makeup Wonder Stick Contour and Highlighter Stick for precise application.