How to Wear a Claw Clip in Style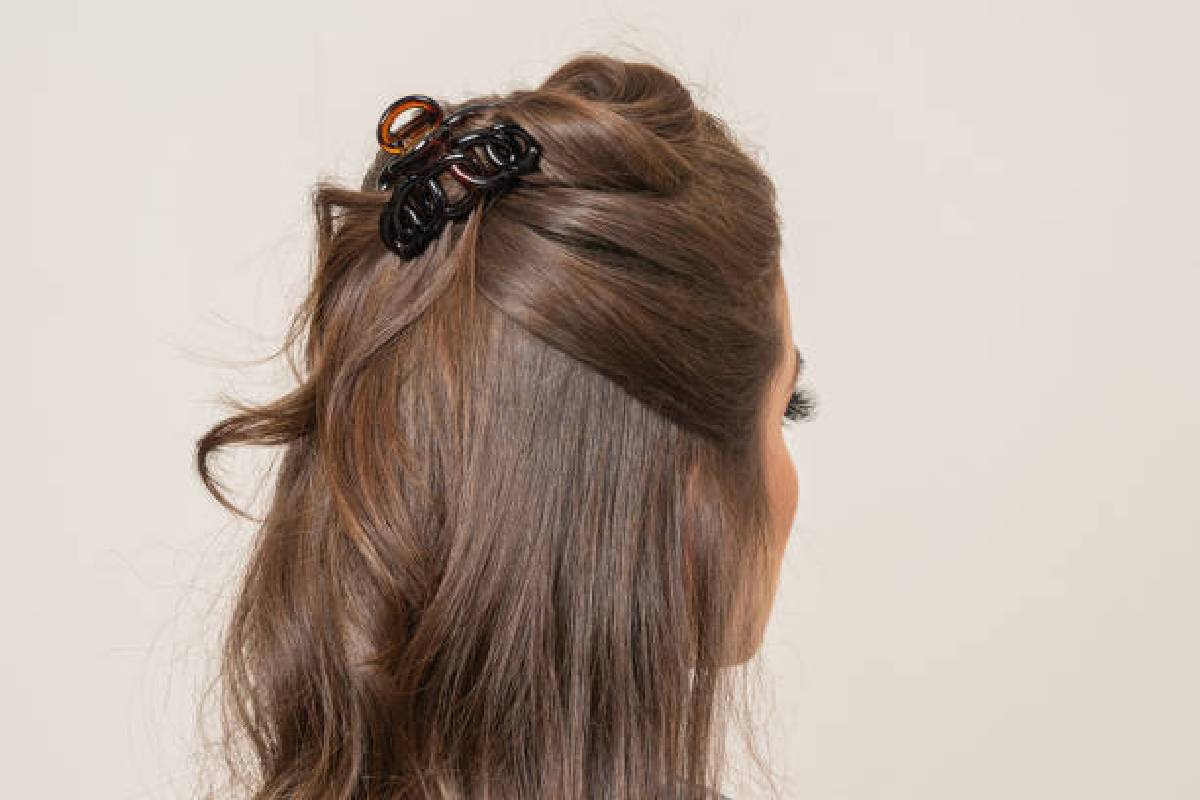 We weren't expecting Claw Clip to be the first '90s fashion fad to return, but we're okay with it. We've gathered quite a few since they began to reappear in all different sizes, colors, and patterns. A claw clip solves your troubles, whether your hair is oily, you're having a lazy day, or you want a stylish and straightforward way to get the hair out of your face.
How to Style Your Hair Half-Up, Half-Down Using a Claw Clip
STEP 1: Section the Hair
Make a center part in your hair, leaving a few strands around your face for softness. Next, gather your hair from the middle of the crown of your head to the top of your ears.
STEP 2: Start Teasing
To add texture and volume, tease the gathered area at the root.
STEP 3: Twist and Pin
Twist the hair at the back of your head and secure it with a pin. This increases its security and makes the style more comfortable to wear. Then, secure a clip over the hairpin holes.
How to Do a Messy French Twist Ponytail With a Claw Clip
STEP 1: Follow the Directions Above
Take the first and second steps from the half-up and half-down tutorial above. Apply a few spritzes of Redken Dry Texture Finishing Spray to your hair to provide some more volume for a purposely tousled effect.
STEP 2: Continue Twisting
Continue the motion down the head to the nape of the neck rather than stopping once you've twisted half of your hair, pinning it in place along the way using U-shaped pins or bobby pins.
STEP 3: Clip It with Claw Clip
Keep the ponytail loose and secure it with the gold clip at the nape of the neck.
How to Do a Sleek Twisted Ponytail
STEP 1: Slick Your Hair Back
When combing hair all the way back, mist it with a leave-in conditioner, such as Garnier Fructis Sleek & Shine Intensely Smooth Leave-In Conditioning Cream. To get the hair to lay flat against the head, use a pomade or other product with hold and comb it once more.
STEP 2: Gather and Twist with
As if making a ponytail, gather the hair in the middle of the head and comb it back. Twist it into a pattern like a figure eight.
STEP 3: Add the  Claw Clip
Take a sizable claw clip, flatten it to your head, and fasten it to the twist in the middle of your head. Try initially putting your hair up in a ponytail if you have a lot of hair and are having trouble getting the clip to stay in place.