Methods for Removing Makeup Without Makeup Wipes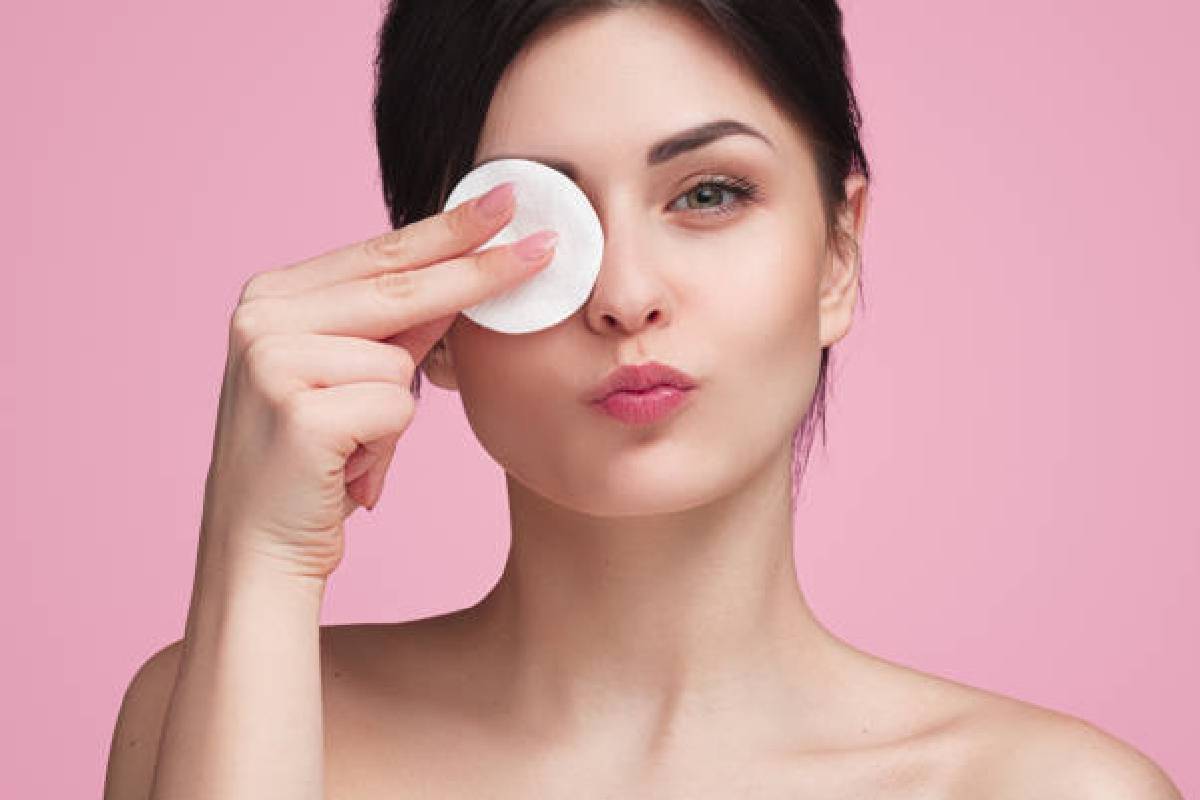 Makeup wipes make it much simpler to remove foundation, blush, eyeshadow, and any other product you could have applied to your face. You don't have to stay up all night with makeup on if you need to remove the day's filth and don't have your go-to wipes, or if you're trying to minimize your carbon footprint. Here, we're going to talk about several tips for removing even the most difficult makeup without a wipe.
Methods to Remove Waterproof Eye Makeup Without Makeup Wipes
STEP 1: Longwear and waterproof makeup, such as mascara or eyeliner, can be broken down with the aid of an oil-based cleanser or makeup remover. You can also Micellar water in place of an oil-based cleanser to remove long-lasting makeup.
Also start by soaking a cotton pad in an eye makeup remover, like the Lancôme Bi-Facial Double-Action Eye Makeup Remover. It has a dual-phase oil-water mix or the Garnier SkinActive Micellar Cleansing Water.
STEP 2: To assist remove makeup, gently press the pad against your eye for around 10 seconds.
Step 3: Wash your face with a water-based toner to finish. This will assist in removing any residual or remaining makeup traces. Rinse well, and pat your face dry.
How to Remove False Lashes
STEP 1: To release the glue on your false lash strip, massage a small quantity of eye makeup remover onto the base of the strip. The CeraVe Eye Makeup Remover is a fantastic alternative as it is effective at removing makeup. We adore that it contains hyaluronic acid to maintain the hydration and softness of your skin.
Step 2:  Carefully peel out the false lashes, starting at the outer corner. Making sure that none of your natural lashes are tangled up with the strip.
Step 3: It to reshape your artificial eyelashes and place them back in the original case if you intend to use them again.
How to Remove Long-Lasting Lipsticks
Step 1 : Cleanse your face with an oil-based makeup remover and wipe any oil or residue from your lips with a cloth.
Step 2: Apply petroleum jelly to your lips and let it sit for three minutes. Only if the oil-based makeup remover doesn't remove the lipstick.
Step 3: It involves dampening a washcloth in warm water and removing the petroleum jelly and lipstick with it.
Step 4: Cleanse and dry your lips and apply a hydrating lip balm to finish.