Best Body Serum for Silky, Lightweight Moisture For Your Body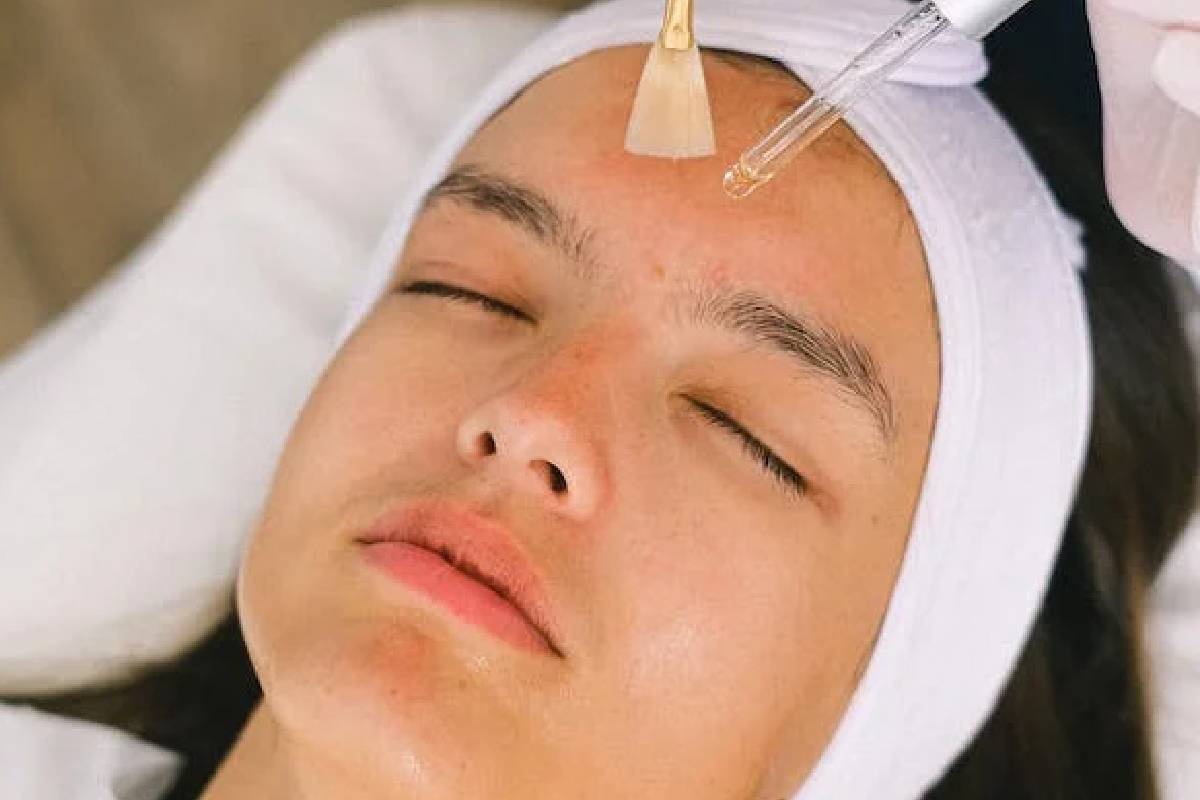 We firmly feel that offering your body the same care as your face is crucial. You are using body serum as part of your routine. Body serums tend to be less occlusive than body lotions and butter.  Just as face serums are more fluid than face moisturizers."
While some formulas can be used with your standard body butter or lotion, other formulas are meant to replace these other products in your routine, which gives some relief to those who prefer a more streamlined, minimalistic approach to skin care. But we know what you think body serums are just another product to add to my skin-care routine that I don't need. Body serums have a more potent formula than body lotions and might provide more hydration if your skin is dehydrated.
Paula's Choice 5% Niacinamide Body Serum
This nourishing 5% Niacinamide Body Serum from Paula's Choice is one to get excited about if you want to improve skin discoloration. Due to niacinamide's capacity to regulate oil production, control redness, and repair signs of sun damage like spots and scars. It also contains vitamin B5, which soothes redness. Because the formula is so light, it works nicely with the rest of your body care routine without leaving behind a thick, sticky mess.
Topicals Slather Exfoliating  Serum
Did you think retinol was only used on the face? Think again. The renowned active ingredient is Topicals' Slather Exfoliating Body Serum, which contains squalane, urea, lactic and glycolic acids, and other top-tier ingredients.
It contributes to its smoothing and toning capabilities. The combo relieves numerous skin issues, including rough patches (particularly keratosis pilaris, or KP) and general dehydration. It's also a good entry-level product for individuals first dipping a toe into body serums because the milky consistency is probably closer to what you're used to using on your body.
Nécessaire The Body Serum
Do you live with your body lotion? It only takes one application of Nécessaire's The Body Serum to replace your current lotions (though you can also layer this serum underneath your faves.
Hyaluronic acid helps to bind water to collagen, trapping it in the skin so that skin can appear plumper, dewier, and more hydrated. It is used in this fragrance-free solution to deliver on its promise of more hydrated skin.
We advise incorporating this into your routine immediately, whether you're suffering from the wrath of dry weather or simply overdone exfoliation.
Agent Nateur Holi (Oil) Youth Serum
Agent Nateur's Holi (oil) Youth Body Serum doesn't get much more abundant than this. The fatty acid-rich rosehip, Japanese rice bran oils, and the silky-smooth formula's protective veil on your skin.
It leaves a dewy, non-sticky finish that quickly absorbs into the skin for immediate benefits.
In addition to the ingredient's other notable advantages, such as increasing collagen and lessening the look of fine lines and wrinkles, this solution also contains helichrysum to ease the appearance of scars if you're dealing with the aftereffects of acne.
Tin's Tea Tree + Olive Oil Hair and Body Serum
Tea tree oil is well-known for treating acne on the face, but Tin's Tea Tree + Olive Oil Hair & Body Serum proves that the ingredient is also fantastic for your body and hair.
When using this serum on your body, dab some over your scalp to freshen, reduce itching, and eliminate dandruff. Tea tree oil is anti-inflammatory, "making it beneficial if you suffer from inflammatory conditions like eczema, or psoriasis."
Sanitas Vitamin C Serum
You'll like Sanitas' firming body serum if you're results-oriented. Thanks to a blend of sunflower and jojoba seed oils that instantly hydrates your skin and vitamin C to treat UV-related discoloration and skin tone. It offers both immediate and long-term benefits. Vitamin C assists in your skin's natural regeneration process. It helps your body heal damaged skin cells because of its antioxidant characteristics.
Suppose you include a product like Sanitas' Vitamin C Body Serum in your routine. Your skin will be better able to recover from things like dark spots and hyperpigmentation.