Best Hot Air Brush – 5 Best Quality Hot Air Brushes To Choose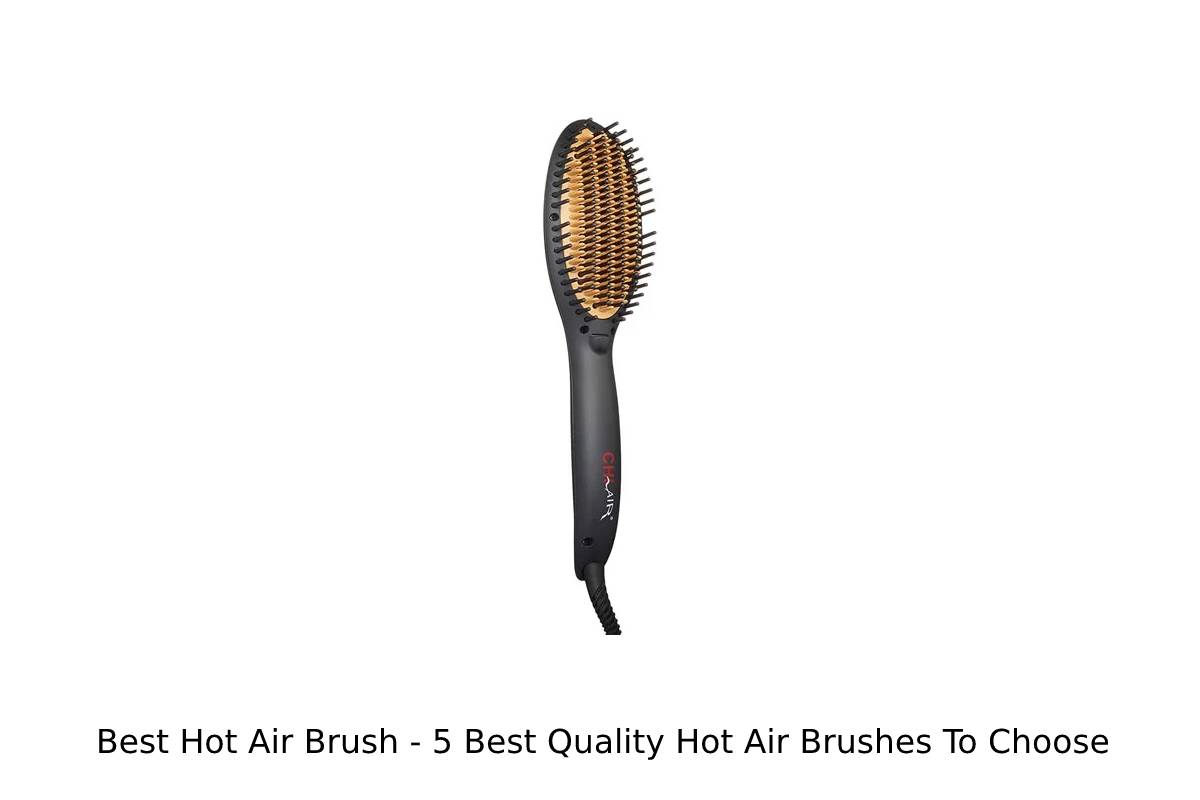 Best Hot Air Brush
Best hot air brush, or ionic brushes, are the evolution of hairstyling at the hairdresser.
They allow you to always be perfect from the comfort of your home and without suffering.
Once you have one, you will retire your old heavy hairdryer and always take your stylist with you.
The 5 Best Quality Hot Air Brushes To Choose
1. BaByliss 2735E
This brush will be the best ally for the most demanding. It has excellent power to dry hair quickly while you style it to your liking.
Also, its ionic technology prevents moisture and frizz while taking care of your hair, thanks to its ceramic finish.
Among its 4 heads, it includes 2 sizes of rotating brush to achieve the finish you want in your hairstyle.
You can take it anywhere in its travel bag with all its accessories.
2. Actopp brush straightener
This ionic brush model is especially recommended to achieve straight hair looks since it acts similarly to iron.
It does not dry the hair, and it only straightens it. It has a wide variety of temperatures that adapt to each type of hair, not to damage it.
Through the LCD screen, you can control the temperature reached at all times.
It includes its cover, several tweezers, and a thermal glove to avoid burns when handling it.
It's so easy to use that just one coat is enough to achieve a smooth, shiny effect effortlessly in one stroke.
3. BaByliss AS551E
Despite having less power when drying hair, still very useful if you q O you want to achieve is natural and voluminous hair.
It can also boast of ionic technology that protects you from frizz.
It has two heads to choose a perfect straight hairstyle or one with more defined waves and molds the ends in or out.
Also, it has the function of cold air to fix the hairstyle all day.
4. Braun Satin Hair 5 AS530
It stands out for its option to "steam" the hair to shape it more easily.
This function is ideal for refreshing and giving life to your hair after wearing it for a long time.
Its other 3 accessories will help you achieve more natural or marked hairstyles.
And also, you can give it volume from the root with a unique head for it. Its spikes are specially designed to avoid tangles and split ends.
5. Phillips HP8656 / 00 ProCare
This hot air brush model has it all packed into a single product: it has enough power to dry your hair in a short time.
You can select up to 3 types of temperature according to your needs and 3 brush options to achieve the desired effect.
It is the perfect combination of dryer, brush, and iron with a single pass.
You can achieve the effect that you would achieve after the 3 previous products.
If there's one item that can make your mornings more comfortable, it's this hot air styling brush.
Also Read: Beauty is Only Skin Deep – Appearances, Conclusion, and More