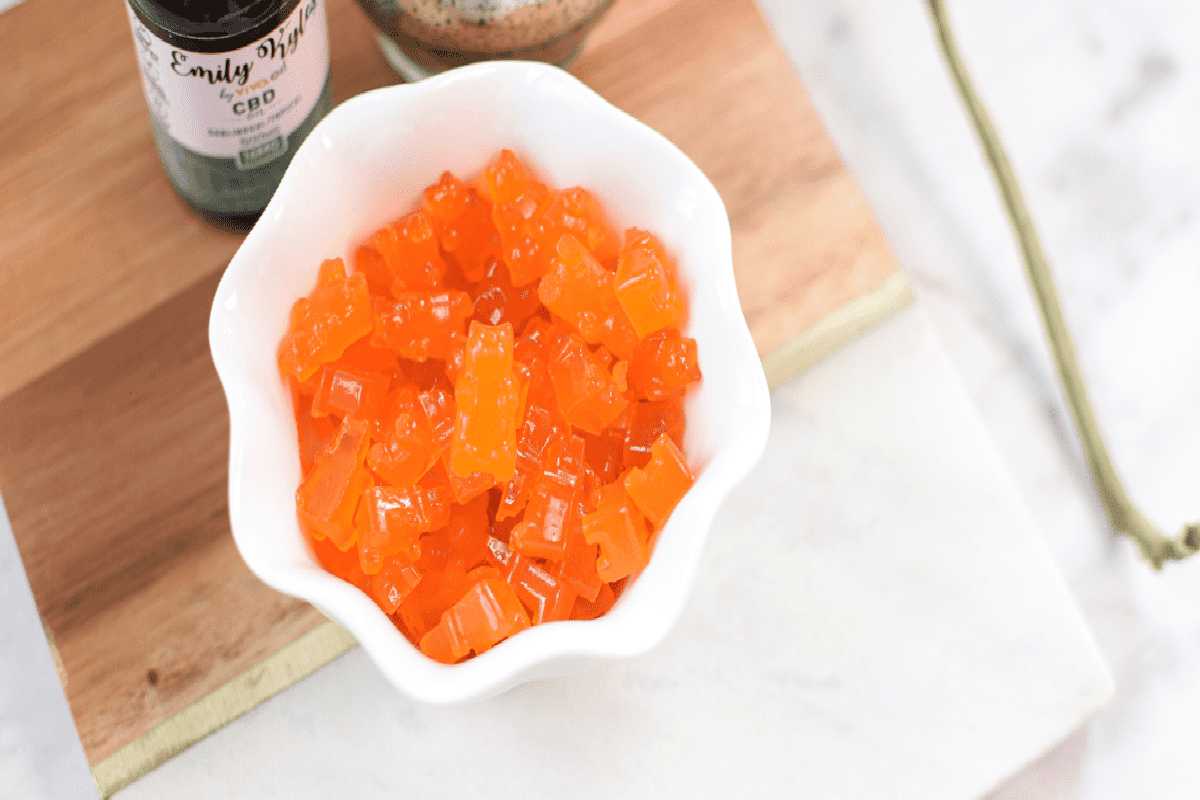 Cannabidiol, or CBD, is added to chewy treats known as CBD gummies. CBD gummies don't produce an intoxicating high since they contain no more than 0.3% THC by dry weight, the most well-known mind-altering component of the cannabis plant. Additionally, several businesses standardize the amount of CBD added to each gummy, allowing you to know precisely how many milligrams of CBD you are ingesting with each serving of these candies.
Homemade CBD Gummies
You can use this recipe to create a batch of CBD gummies at home. Just be sure to use a single mold of consistent size, and shape to ensure that the CBD dosage is uniform. Additionally, you should avoid utilizing fruits like pineapple, kiwi, mango, ginger root, papaya, figs, or guava because they contain an enzyme that will destroy the gelatin.
Ingredients:
1/2 cup of purified water
1/2 cup of your favorite puréed fruit
1 milliliter of CBD oil or concentrate
8 tablespoons unflavored gelatin
Method:
1. A small pot with no heat should now contain filtered water.
2. Over the water, evenly distribute the gelatin.
3. Set it aside and give it two minutes to stand. Keep still.
4. After 2 minutes, thoroughly stir the mixture, then heat it on low. At this time, it ought to be thick.
5. Stir the mixture often until it reaches a temperature of around 74°C and starts to liquefy.
6. Fruit purée and the hot mixture should be combined in a bowl. Good stirring
7. Once all the components are thoroughly combined, add 1ml CBD to the mixture and stir.
8. Fill your selected mold with the mixture using a little pipette.
9. Refrigerate for 30 minutes.
10. Pop the gummies out of the mold after taking them out of the refrigerator.
11. You can use an airtight container for storage. The gummies can be kept in the fridge for up to 7 days and in the freezer for up to 3 months.
Benefits Of CBD Gummies
Anxiety, sadness, pain, and inflammation can all be effectively treated with CBD, and it also helps with sleep. The FDA has approved a CBD product for the treatment of epilepsy. There aren't many well-conducted studies supporting the apparent health benefits of CBD oil, even when it's pure. CBD is quite a bitter substance, and a lot of gummies contain large amounts of added sugar to disguise this taste.
The advantages CBD has are numerous. Gummies, for instance, can be used to relieve chronic pain by reducing inflammation all over the body. CBD gummies also Encourage serenity and rest, enhance sleep, Reduce tension and worry.
However, CBD gummies don't start working right away. This is due to the fact that the gummies must be broken down and digested before the substance can enter the bloodstream and begin to work. Most folks experience relief within 30 and 60 minutes after ingesting gummies.