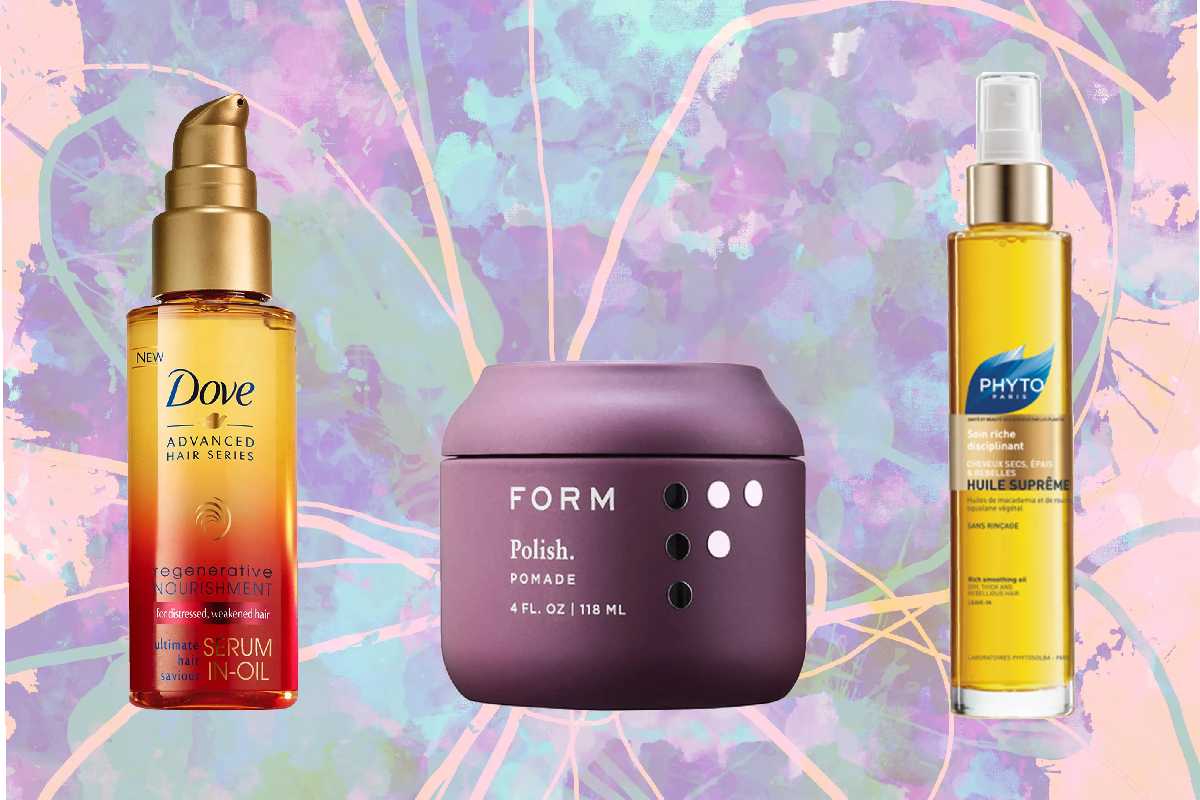 Best Oils For Hair
Best oils for hair have been used for a long time as they have many benefits in our manes ago.
But within the entire world of oils that exist, we wonder which of all those will be the best oils for hair?
What is the function of oils in the hair?
The hair's oils provide shine, conditioning, and hydration, which makes the hair suffer less from frizz.
At the same time, they can protect us against the sun's rays that dehydrate the hair strand and reduce the damage of the heat items we use today.
Our hair is conditioned with our sebum. Conditioned hair has the optimal amount of water and fat and makes our hair flow freely and not stiff, in addition to looking shiny.
But our lifestyles make this hair lose its natural sebum when using shampoos that dehydrate the scalp or the excessive use of irons and dryers and exposure to the sun's rays.
1. Acai oil
It is an excellent oil for damaged hair, reduces frizz, and gives shine and softness. You can use it to protect hair from the sun, treat colored hair, and improve hair growth while preventing hair loss.
2. Argan oil
The oil expert in making hair shine. It provides super hydration to hide that, due to dryness, is thirsty for it and offers the nutrients needed to make hair grow healthy and beautiful.
It also helps protect hair from dehydration caused by the sun's rays.
You can buy the organic virgin argan oil "Rain Argan" from the cosmetic brand Rain Actives, enhanced with vitamin E.
3. Avocado oil
Super ideal for hair that is dry as it conditions and repairs it in depth. Placed on the scalp, it prevents hair loss as it stimulates its microcirculation.
4. Seaweed oil
It is an oil not as popular as others. However, it is suitable for controlling hair loss and hair that has been dyed.
5. Babasu oil
If it is extra hydration for the hair, babasu oil is on the list. This oil specializes in dehydrated and damaged hair.
6. Coconut oil
Coconut oil for hair is one of the best-known oils that exist, thanks to its multiple hair functions.
Including silky hair, hair frizz reducer, protector and repairer of dry and damaged hair, prevent damage after brushing, and conditions it in depth.
Thanks to the fact that it contains medium-chain triglycerides, it can reach further into the hair.
Unlike other oils that continue on the surface. This oil goes one step further by penetrating deep into the hair strand.
Mask with coconut oil "Rain Coco" (click the link to know) contains organic virgin coconut oil, which retains all its properties to improve your hair.
7. Jojoba oil
Jojoba oil is very similar to the sebum we produce ourselves, as it is very similar to our fat.
It is quickly engrossed in the skin without leaving the greasy feeling that other oils leave behind. This oil strengthens the scalp and conditions it, leaving it softer.
8. Kukui oil
This oil contains vitamins A, B, and E, which make it excellent for hair. It penetrates deeply into the hair strand, hydrating dry and damaged hair.
It improves the appearance of damaged hair and keeps hair frizz-free, and protects it from the sun's rays.
9. Macadamia nut oil
It is an excellent oil for the scalp as it stimulates circulation, preventing it from falling out and making the root stronger, which is why it is suitable for reducing alopecia.
It is also a super ally when it comes to fighting dandruff. It is very similar to the sebum that our body produces, so its absorption is rapid. Avoid hair frizz.
10. Almonds oil
Almond oil deeply nourishes hair and gives it the shine it needs.
Conditions dry hair making them softer and more pleasant to the touch. It is also good to prevent hair loss if we apply it to the scalp.
As you can see, there are many hair oils that you can choose to improve your appearance, and you have to find the ones that best meet your needs.
Also Read: Best Protein Powder for Women