NIACINAMIDE AND ITS BENEFITS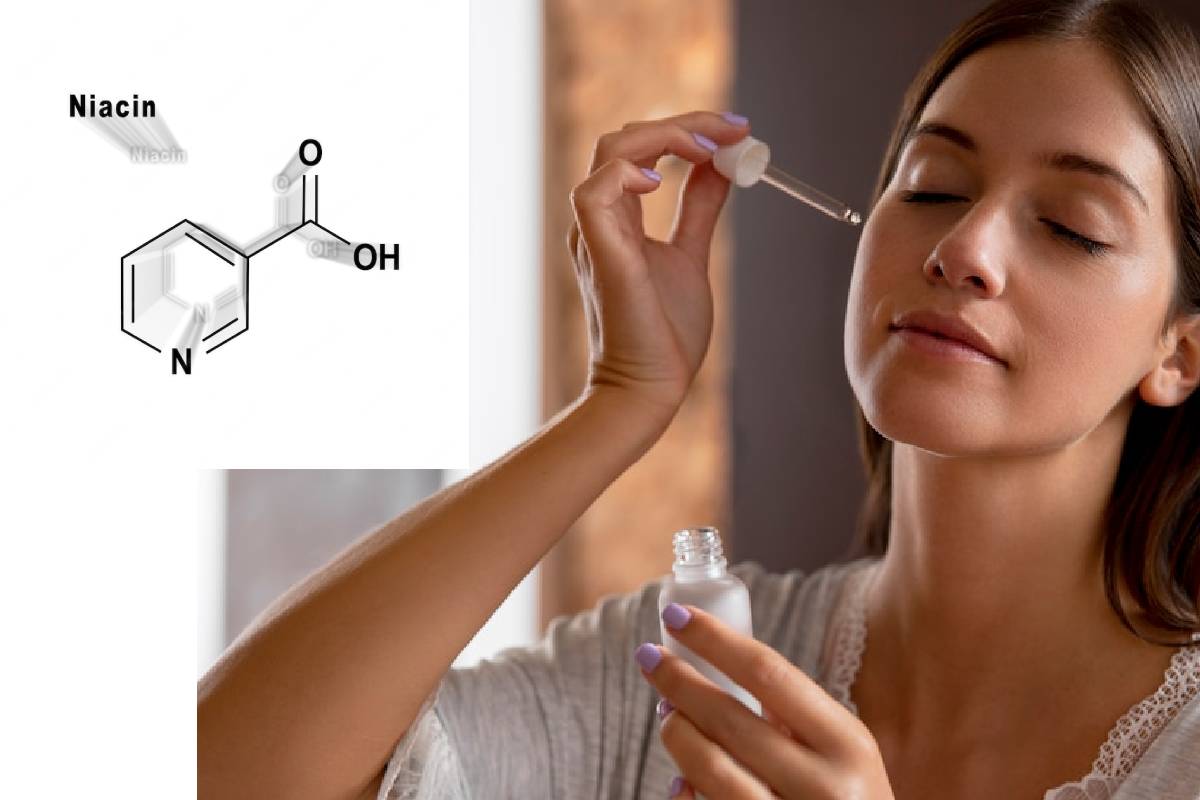 Our skin is often exposed to a series of external agents that can damage it. A perfect ally for your skin care is Niacinamide.
Our skin  loses essential nutrients that keep it smooth, clean, and shiny. . But what is this element, and what are its benefits for your skin?
When our skin is deteriorating or suffering from a skin disorder, we tend to turn to specific products that contain ingredients such as retinol, hyaluronic acid, collagen, or vitamin C. Once we know about Niacinamide and its benefits, we will also want to Include it in our skin cleansing routine.
WHAT IS NIACINAMIDE
Niacinamide is a water-soluble vitamin that can penetrate the topmost layer of the skin.
It is like vitamin B3 extracted from plants' roots and yeasts.
It is in various foods such as dairy products (milk, eggs, etc.) and some meats.
One of the advantages of Niacinamide is its low molecular weight.
It will reach the deepest layers of the skin. You can use it on all skin types, which has many benefits.
NIACINAMIDE BENEFITS
Moisturizes The Skin
One of the benefits of Niacinamide is it hydrates your skin.
The application of this element increases the production of collagen to reduce wrinkles and signs of aging.
Your skin will be more elastic and hydrated. It forms a skin barrier against external agents.
It fights Acne and reduces it.
Acne clogs hair follicles with oil, dead cells, and other impurities.
usually  it occurs  among adolescents. It has sebum-regulating and anti-inflammatory properties that fight Acne and reduces it.
Niacinamide moisturizes the skin in depth and helps create new cells. It can reduce the marks that Acne leaves on the face and even the spots.
It helps in reducing Irritation and redness.
Facial irritation and redness are disorders people with susceptible skin suffer.
Niacinamide acts against this. It makes your skin look more beautiful and healthy, reducing skin redness, dryness, and itching that some disorders cause.
However, you must know that a high concentration of Niacinamide may cause temporary skin redness or irritation during application.
Protects against the effects of the sun
Ultraviolet rays from the sun are harmful to the skin. Overexposure can cause the skin to become dry and dull.
Niacinamide reduces the damage that solar radiation causes to your skin cells.
It is also capable of reducing skin pigmentation and sun spots. This product will keep your skin free of redness, thus avoiding photoaging.
Antioxidant properties
Niacinamide has antioxidant properties. It protects the skin from free radicals and external agents.
In addition, it combats the signs of aging caused by free radicals like pollution, sunlight, cold, etc.
Niacinamide is responsible for repairing the DNA that has been damaged in your skin.
It improves and enhances cells' energy and promotes elasticity and hydration.