Best Eye Creams for Dark Circles & Puffy Eyes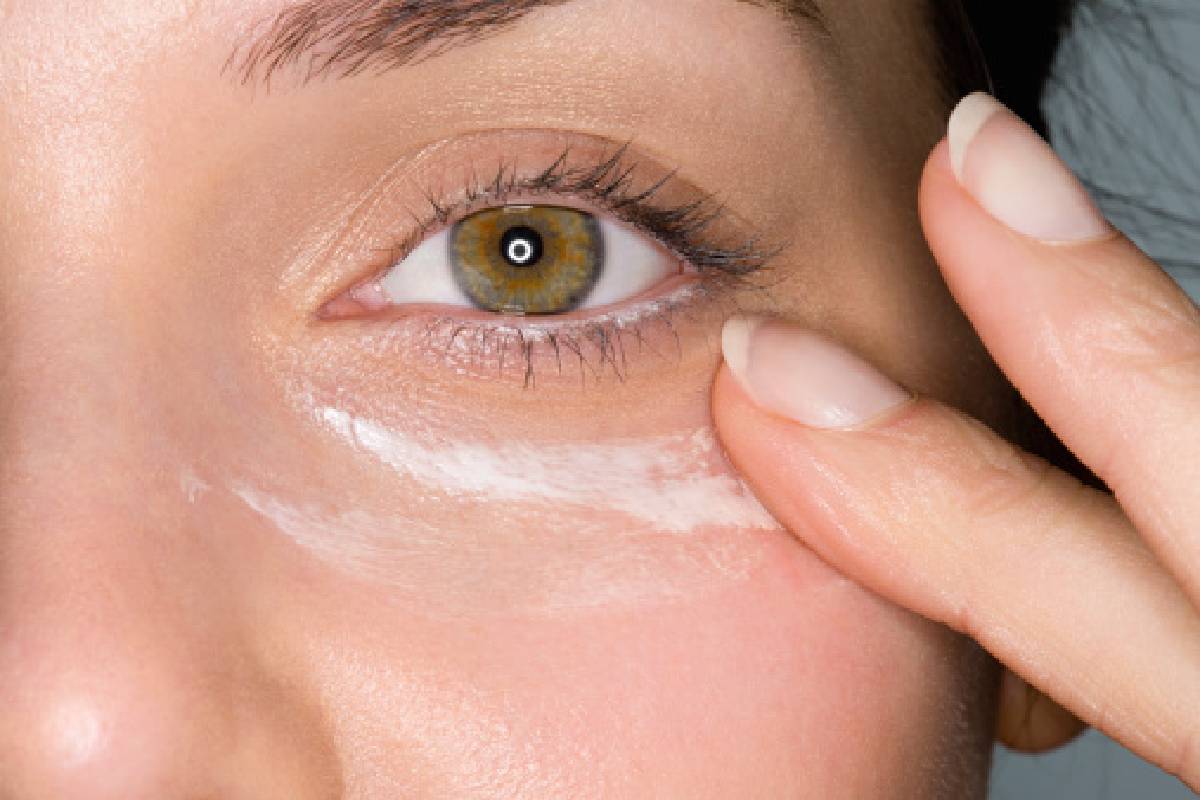 Hyaluronic acid, our skin's natural water absorber, and plumper start to drop as you reach your thirties,It is critical to apply eye creams and replace lost moisture.
To help us get a good night's sleep, many of our go-to formulations are loaded with HA and other potent chemicals .
caffeine, constricting blood vessels, and collagen-boosting peptides are used.
 Below are a few eye creams for Dark Circles and Puffy Eyes
Estee Lauder ANR Eye Supercharged Complex
The ANR Eye Supercharged Complex from Estee Lauder contains a peptide exclusive to the company and protects the undereye region.
Additionally, it contains sodium hyaluronate, a hyaluronic acid derivative that moisturizes and hydrates skin day and night.
Sunday Riley 5 Stars Retinol + Niacinamide Eye Serum
This retinol-powered serum is a lighter option for treating your under-eyes and lids if you don't like to use heavier creams.
The two potent chemicals are combined with barrier-restoring ceramides to provide a brightening, acceptable line-reducing therapy overnight.
Before you even press the snooze button, your eyes will appear rested and young (again).
Drunk Elephant C-Tango Multivitamin Eye Cream
When it comes to dark circles, little comes close to the Drunk Elephant C-Tango Multivitamin Eye Cream's brightening boost.
This vitamin C-based cream effortlessly glides onto under eyes and lids as it treats them with the skin-enhancing antioxidant.
It also contains a firming eight-peptide blend to lift undereye bags as well as cucumber for a relaxed, soothing feel.
Heimish Marine Care Eye Cream
Heimish Marine Care Eye Cream is made with 51 percent of marine water and fermented seaweed extract for an intense moisture boost to the delicate eye area.
This rich yet lightweight formula, also padded by ingredients like peptides and niacinamide, lessens the appearance of fine lines over time.
Fortify+ Natural Germ-Fighting Skincare De-Puffing + Protecting Eye Cream
•
Puffiness? Thanks to Fortify's+ De-Puffing, + Protecting Eye Cream, we don't know her.
It has  collagen to reduce the appearance of fine lines, moisturizing aloe vera, and zeolite, a volcanic mineral that fights germs and bacteria .
The Inkey List Caffeine Eye Cream
The Inkey List's Caffeine Eye Cream is as powerful as the pricier options on this list.
The caffeine in the cream helps flush away water retention that can cause puffiness.
It also  has peptides  to smooth over roughly textured skin on the delicate areas of the face.
Allies of Skin Peptides & Omegas Firming Eye Cream
 You can look bright-eyed and bushy-tailed with the Ren Dark Circle Eye Cream.
This brightening eye cream is has hydrating hyaluronic acid as well as  vitamin C-rich
It also has elderberry flower to brighten dark spots and soothe puffiness.