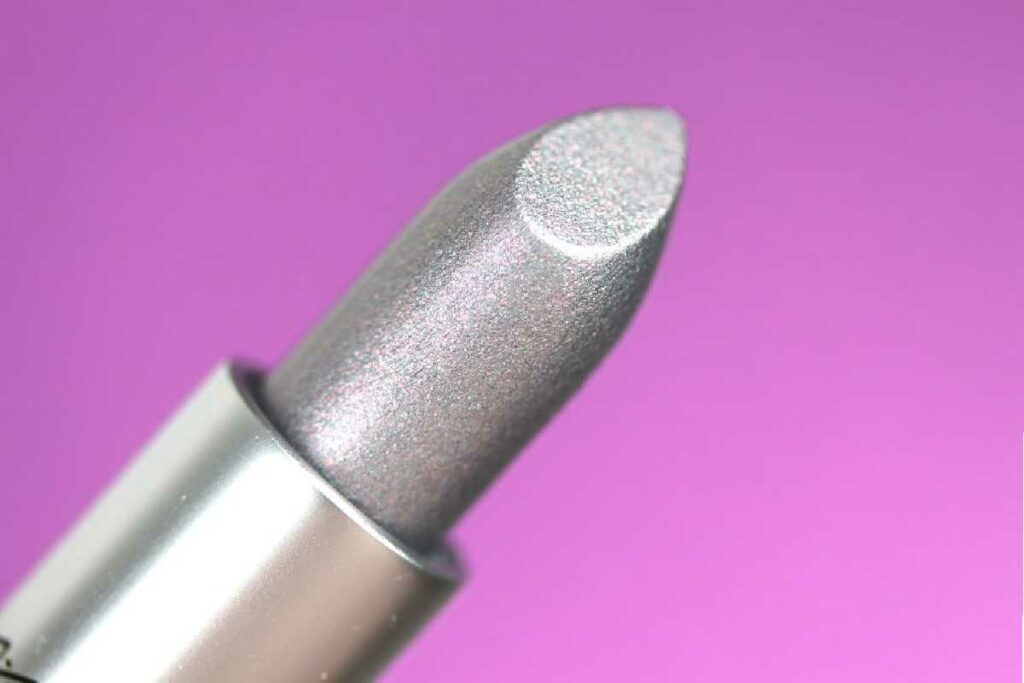 Metallic silver lipstick used to be reserved for supermodels or only seen on the catwalk or in movies, but now they are more widely available. Unusual colors are no longer hard to find. Nevertheless, if you look a bit, you can quickly obtain almost any hue for a reasonable price online.
Lipstick isn't what it once was, which is a good thing. Before a few years ago, neutrals, reds, and pinks were the only appropriate lip colors—unless you were going to a club or it was Halloween.
While black and green lipstick is undoubtedly bold, they might give off a gothic vibe and aren't the most attractive. Purple lipstick is a step above the conventional colors and can be the ideal retro pick.
On the other hand, there are occasions when you want a hue that is both intriguing and stylish, something you can wear to work or lunch and appear appealingly understated, or add a little more for nightwear to project a high-fashion vibe.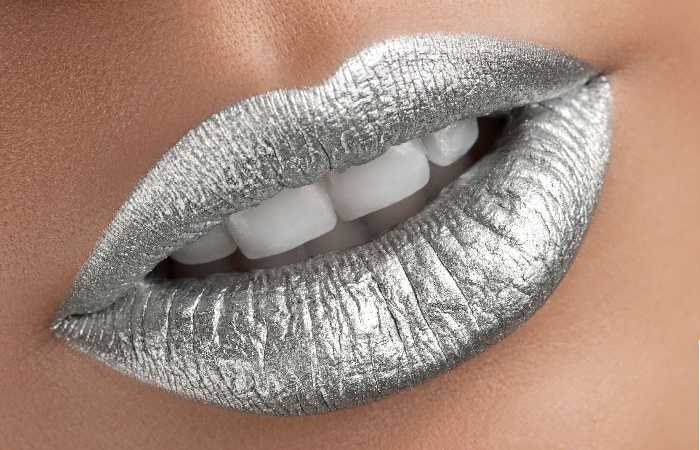 Start slowly with silver
No law says you must start by sporting the shiniest, startling silver lipstick available, but you may if you want to! You can use a silver lipliner to dip a toe into the silver pool.
Yara Sayeh Shahidi, who portrayed Zoey Johnson, the oldest daughter, on the comedy "Black-ish" and its spin-off series "Grown-ish," flaunted her metallic lip liner on Instagram. Shahidi was also named "best dressed" by Net-A-Porter, so she is well-versed in fashion.
Shahidi had fun with the lipliner, lining the top and bottom lips on the opposite sides and filling them in with a shimmering, natural color.
If you go with this option, you can also mix in the lip color so it seamlessly blends with the liner, giving you a more polished appearance. Or, you can make the liner as eye-catching as possible; the choice is yours. It's fun to wear makeup.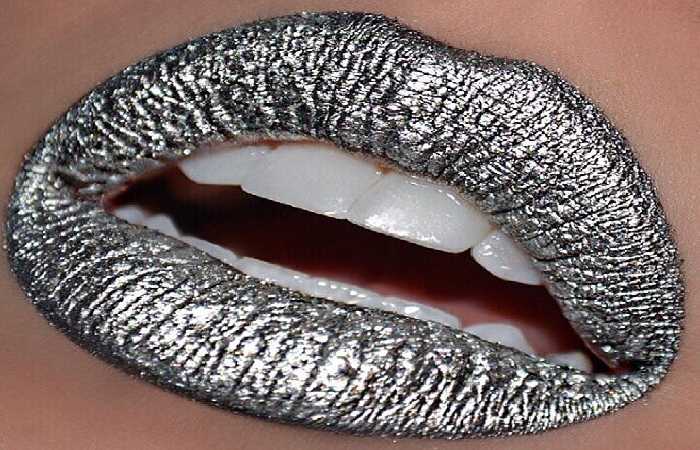 You can use silver lipstick on a budget
Metallic lipstick, frequently worn by celebrities and models, is highly reasonable, despite what you might believe.
The hue is produced by some of the most well-known drugstore brands and is rather beautiful. COVERGIRL Exhibitionist Lipstick Metallic, a light, soft-looking silver, is merely $4.50 on Amazon, whereas Maybelline New York Color Sensational Silver Lipstick Metallic costs $7.50.
Visit a department store and request a free trial to see how metallic lip colors look on you without investing. They might try to convince you to participate in a full face-free demo, but they might also let you only try on the lipstick.
Silver is a great fall look
The time for neutral and natural cosmetic colors is during the warmer months. As no one likes to feel greasy or sweaty and have a makeup run, it is ideal for wearing as little makeup as possible during the hot summer months.
The rich oranges, purples, browns, and greys of the fall can look stunning with a metallic lip color. There is a propensity to wear smokey eyes and deeper eyeshadows throughout the chilly fall and winter months, which go well with a pale silver lip.
Premiere silver lipstick at a party
Nothing gets a bold new look like a nice party or club night. Go out your boldest silver lipstick and go all out at this time.
Like with any lip color, but especially when the lip color will be the main emphasis of your face, it's essential to prepare your lips first. For the solid vampy metallic lip, exfoliate and moisturize the lips first. Metallic lips are a focus feature. Thus highlighting the lips attracts light. Apply the color liberally all over, blending the edges with concealer or a Q-tip and keeping the rest of the skin clean and uncolored.
Also Read: Urban Decay Honey Body Powder