The Effects of CBD on Your Weight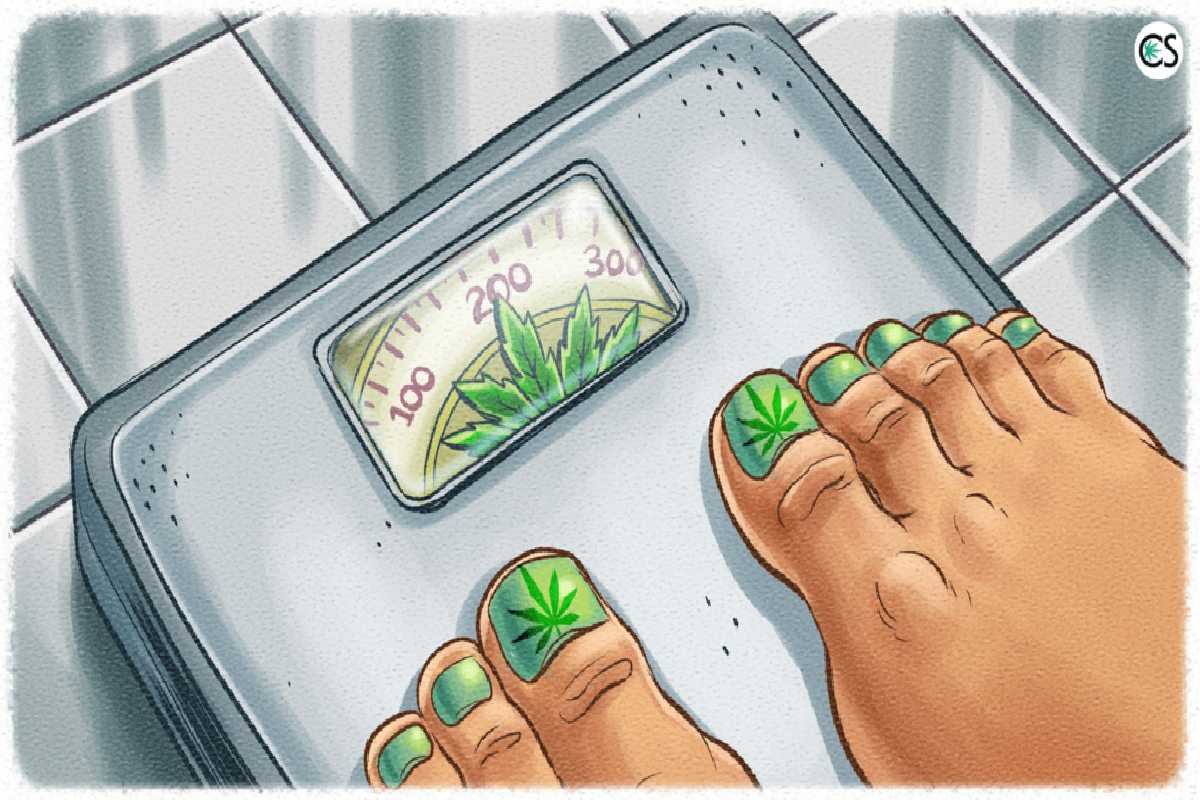 Little is known about how CBD affects weight loss. On the other hand, reduced anxiety, natural pain relief, and enhanced heart and brain health are just a few advantages that CBD may provide. This article examines the most recent findings on CBD and its impact on weight.
Can CBD help a person lose weight?
Other health-related conditions, including weight reduction, have allegedly been helped by CBD. It may increase metabolism and decrease calorie intake. According to a preliminary study, CBD may increase metabolism while decreasing food intake, which may help people lose weight.
Research on animals suggests that CBD interacts with CB1 and CB2 receptors in the brain and lymphoid tissue to affect weight. It is believed that these receptors have significant effects on metabolism and food intake.
Could Encourage the "Browning" of Fat Cells
Your body contains two forms of fat: white fat and brown fat. The most common type of fat is white fat, which protects and cushions your organs while storing and giving energy. Additionally, when collected in excess, this type of fat is most closely linked to chronic diseases, including diabetes and heart disease.
Brown fat, on the other hand, is in charge of producing heat by consuming calories. People who are healthy weights typically have more brown fat than people who are overweight . By working out, getting enough sleep, and being exposed to chilly temperatures, you can turn white fat into brown fat.
 Lower Body Weight is Correlated with Marijuana use
Despite the fact that eating more food is frequently linked to marijuana usage, those who use marijuana products typically weigh less than those who don't. For instance, an examination of over 50,000 individuals found that those who used cannabis at least three days a week had an obesity rate of 14-17%, compared to 22-25% for those who had not used marijuana in the previous 12 months .
Although it's not obvious how, CBD, which is widely present in marijuana, is probably implicated in this link. However, scientists think that cannabinoids in general, including CBD, have an impact on hunger, metabolism, and other bodily processes associated with weight.
Could CBD lead to weight gain?
Although CBD could help with hunger control and weight loss, it might also make you gain weight. In certain trials, CBD was found to stimulate appetite. Actually, a change in appetite is one of the most frequent side effects of CBD therapy.
In one study, 117 parents of kids receiving CBD therapy to manage their epileptic symptoms were questioned by researchers. 30% of the parents asserted that CBD oil greatly enhanced their children's appetite even though they observed a decrease in epilepsy symptoms .
However, research on the impact of CBD on appetite has produced conflicting findings. More research is required to fully understand CBD's effects on hunger. When consuming CBD, a variety of factors, including genetics and the substance being utilised, may affect appetite.
Should you use CBD oil to help in weightloss?
Although it's not known if CBD oil helps people lose weight, it has been demonstrated to benefit health in other ways. It is largely risk-free and unlikely to have any negative effects ..
To learn how this marijuana compound affects weight, more research is required, especially in humans. Existing research is generally insufficient and contradictory.
As a result, it is not advised to use CBD oil as a weight-loss supplement. It's recommended to explore alternative weight-loss strategies instead, especially considering the price of CBD products.