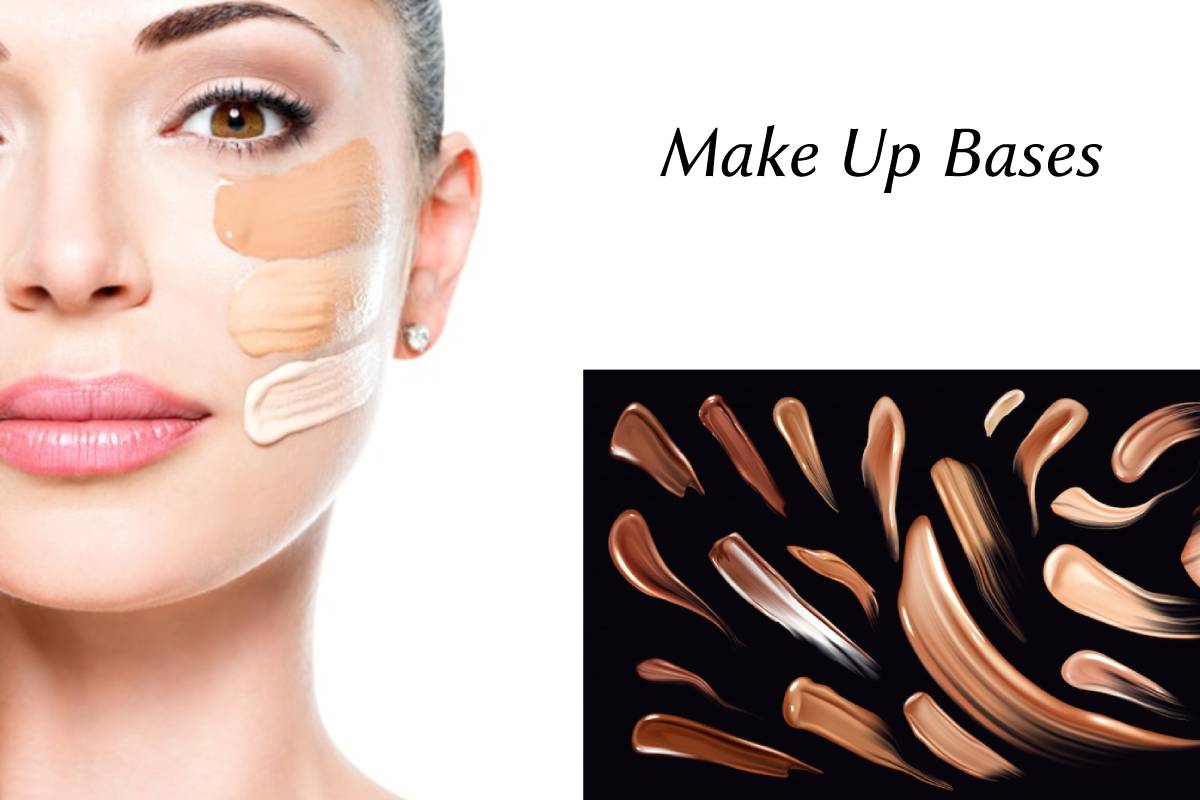 Makeup bases are the first step we have to do before starting to put on makeup. Its main function is to cover the imperfections of our face, although they also unify the skin and enhance our natural beauty. The best makeup bases allow us to illuminate our complexion and hide the dullest areas, such as dark circles.
Let's analyze, the top makeup bases.
Liquid foundations
They are the easiest to apply along with powder foundations. According to the opinions of experts in makeup routines, this type of foundation is the best to eliminate shine on combination skin. In case of dry skin, you can use this oil-based cosmetic. You can choose between moisturizing or matte liquid foundations
Cream or mousse foundations
The experts recommend that the best cream or mousse foundations are ideal for moisturizing and restoring the shine of dry skin and are not recommended for oily or combination skin. Cream foundations are perfect for mature skin, while mousse-type foundations should be used if you have young skin or skin with few imperfections.
Powder foundations
Makeup experts distinguish between compact powder foundations, which must be applied with a sponge, and mineral powder foundations made up of ground powder and whose application must be carried out with a brush. By completely eliminating shine, these foundations are perfect for combination or oily skin.
The Best Brands That Offer The Ideal Makeup Bases:
The best makeup bases also protect our faces from the action of external agents. However, it is not easy to choose which foundation to buy. To help you in your choice, we have selected the four foundations
Makeup Base by L'Oréal Paris
It is committed to the long-lasting 32H fresh Wear Cream Foundation that contains ultra-concentrated fine pigments, capable of adapting perfectly to your skin tone. In addition, its antioxidant formula with vitamin C will improve the appearance of your face in just 28 days. Includes sunscreen with SPF 25.
Rimmel London
This medium coverage Match Perfection Foundation offers a natural, shine-free finish. In addition, while moisturizing, it hides imperfections, such as pores and dark circles. The manufacturer recommends this product for dry or combination skin. It has a protection factor SPF 20.
Makeup Base By Bourjois
Bourjois 123 perfect lasts up to 16 hours. This medium coverage foundation corrects all imperfections thanks to the three types of pigments included in its formula: green, which neutralizes redness; yellow, responsible for concealing dark circles; and mauve, whose objective is to correct the tired appearance. It has an SFP 10 and is suitable for all skin types.
MaxFactor Makeup Bases
Max Factor Pan Stick Foundation  has a very high coverage and a smooth, hydrated finish. The difference from the previous products is that Max Factor bets this time on an easy-to-apply bar format. It is recommended for all skin types.
Conclusion
In addition to the types of makeup bases that we have just talked about, manufacturers usually offer the best makeup bases in both BB Cream and stick formats, suitable for any skin type.
Today, foundations are essential in our makeup routine. Without them, the imperfections and stains that makeup is not able to hide would not be appreciated. before applying the best makeup base, it is recommended that you cleanse, tone, and moisturise your skin.
So say goodbye to imperfections, blemishes and shine on your face thanks to the best makeup bases, which are here to stay.