Where To Start Your Eyebrow?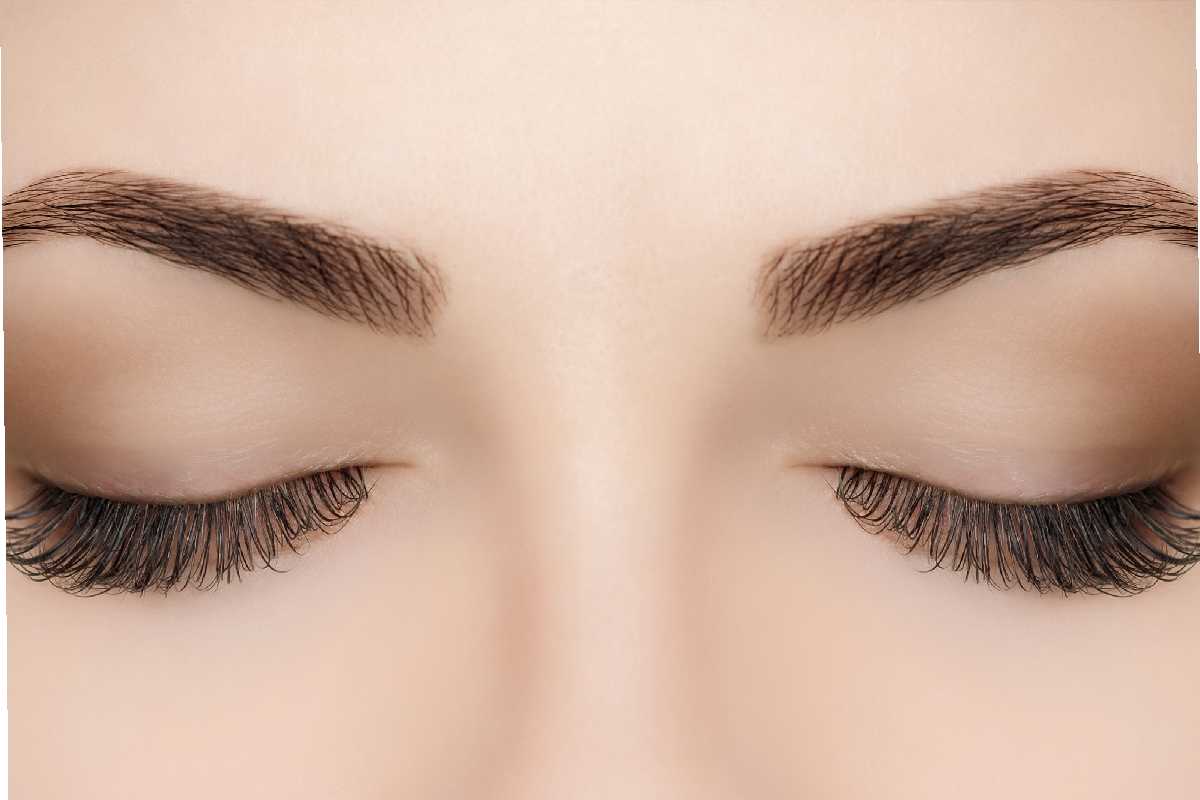 Where Should Eyebrow Start: Although some brow fashions have come and gone, properly groomed brows will always be in vogue. You can still have bushy brows; go for what feels and appears best!
While shaping your brows, you need to see where your brows should begin and end. For some people, deciding where those two ends ought to be can be challenging. But if you do it incorrectly, your brows could appear slightly off.
We'll discuss how to get the perfect brow look and where your brows should begin. We will also discuss choosing a brow shape that best fits your facial features.
WHERE TO START YOUR BROWS?
While some brows are inherently bushy and may need some upkeep, others are naturally thin. You can start picking away only to realize that you have no idea where to stop. It's simple to get carried overboard and have a brow catastrophe.
So how do you decide where to begin with your brows? As a general rule, your brows should align with the inner corners of your eyes. You can see where an eyebrow pencil touches your brow by holding it up to the side of your nose.
The hair beyond the inner corner of your eyes shouldn't be plucked because it will make your brows appear too short. Be careful when waxing or plucking your eyebrows because they may come back unevenly and slowly. Before they appear full again, you will have to go through an awkward phase.
Where should your brows end now that you know where they should begin? There is another method to determine where your brows' ends should fall. You take out your go-to brow pencil once more, but this time you hold it at an angle between the corners of your outer eyes and nose. Your brows should stop roughly where the pencil lands, past the outer corner of your eyes.
You can always visit a brow specialist and ask them to demonstrate the proper starting point for your brows if you're still apprehensive.
CHOOSING THE BEST BROW SHAPE
It would help if you based the shape of your brows on the features of your face. Due to the wide range of facial shapes, the same brow won't look nice on everyone. Find the optimum brow shape for you by considering your face's form.
HEART-SHAPED FACES
An optimal brow shape for a heart-shaped face is fluffy.
More pronounced brows won't look overpowering because the forehead is the most significant area of the face.
A slight brow arch might also assist in counteracting a longer chin.
SQUARE-SHAPED FACES
High, curving, arched brows look fantastic on features with a square shape.
Your face will appear softer and longer with this brow shape. The brow softens the sharp characteristics of this facial shape.
Additionally, you should avoid letting the tail of your brows dip too low because this can make your eyes appear droopy.
OBLONG FACES
An appearance with straighter brows works well for oblong face shapes.
While gentle arches are acceptable, towering arches should be avoided because they can make you appear smaller.
Additionally, a full brow is advised since it can balance out the length of a face's proportions.
OVAL-SHAPED FACES
You're in luck if you have an oval face shape! Any brow form, even an unconventional one, can complement your features.
You can use your brow's natural growth pattern as guidance. You may like brows that are naturally full with a soft arch.
DIAMOND-SHAPED FACES
An arched, curving brow looks best on faces with a diamond shape.
These brow contours lengthen the most significant part of your face. The high arches also obscure your angular facial features.
A diamond-shaped face benefits from fuller brows since they may balance out the breadth of your face and jawline.
HOW TO FILL IN YOUR BROWS?
It's time to fill in your brows now that you know where they should begin and the ideal form for your face.
You must decide which brow product or products to utilize before moving forward. A brow pen can be an alternative if you have little expertise in filling your brows. You can have a semi-permanent brow look with the TatBrow Microblade Pen without experiencing any pain, and it's simple to use. Additionally, you can apply brow gel, pencil, or powder.
Think about the color of your hair when choosing the hue for your brow cosmetics. Choose one or two shades of lighter color if you have dark hair. If your hair is lighter than average, you can choose between a half and a full shade darker color. Your brows could appear painted on or false if you select a too-dark tint.
STEP 1: BRUSH YOUR BROWS
Where Should Eyebrow Start: The first step is to sweep your brow hairs upward with a spoolie. You can see the scant spots after brushing the hairs up, letting you know where to concentrate the most product. Additionally, this technique will tame any unmanageable hairs.
STEP 2: SHAPE YOUR BROWS
Where Should Eyebrow Start: Make sure you are in a room with good lighting and have access to the mirror up close. Start by using a powder or pencil to outline the form of your desired brows. Avoid going overboard or encircling your brows in a continuous line. To define the shape, use small strokes all around your brows.
Check your brows from a distance to check if the shape is balanced and natural. Use a light hand and add as you go because it's easier to add brow product than to take it away.
STEP 3: FILL IN YOUR BROWS
After that, fill in your brows. Fill in the front of your brows with upward strokes if you're using a microblade pen. The unusual pronged tip will make it appear as though there are more brow hairs. Then use the pen to fill in the brows' bare spots.
Use a lighter shade of brow powder towards the beginning of your brows if you're using it. Please fill them out naturally by using a deeper hue near the tail. For the powder to stay in place, you might need to apply a brow wax or gel first. Where Should Eyebrow Start: The TatBrow Ultra Defining Gel may apply color, fluff out your brows, and keep your powder in place all day.
Use small, hair-like strokes regardless of the product you're applying for a natural-looking brow hair effect.
STEP 4: FINISHING TOUCHES
Where Should Eyebrow Start: Take a final look at your brows after you've finished if you like how they look. Ensure the brow begins properly and the tails don't descend too far. To soften the appearance and fluff up the brow hairs, brush through your brows one last time.
Also Read: NARS Deep Throat Blush