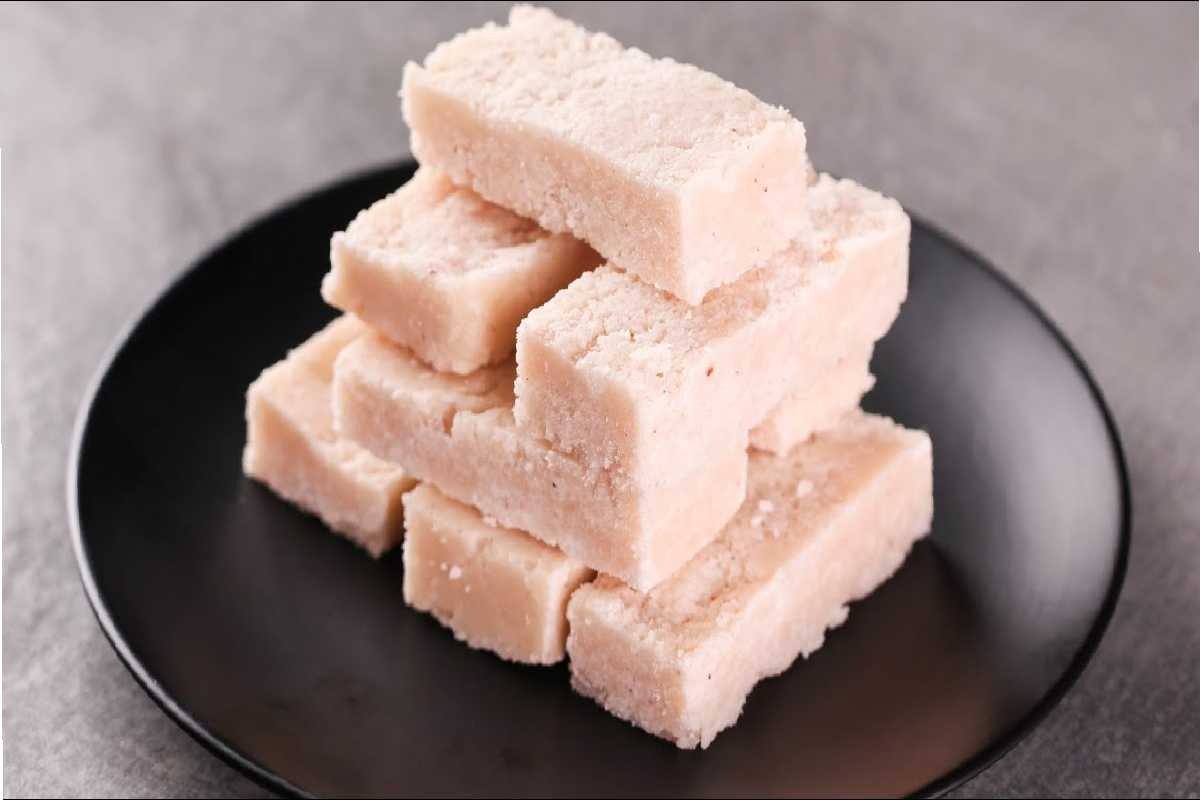 COCONUT BARFI
Coconut (Nariyal) Barfi: Preparation time 10 minutes, Cooking time 15 minutes, Serve 2-4
How healthy is coconut barfi?
Since coconut barfi is an Indian sweet, it is more of a treat than a nutritious food. But because it's handcrafted, you can be sure that everything in it is top-quality and created fresh.
What ingredients make up coconut barfi?
To make the most delectable coconut barfis, all you need is grated coconut, milk, cream, sugar, and spice.
Ingredients
1 cup desiccated coconut
3 cups fresh grated coconut
10 sliced almonds
2 tsp ghee
For condensed milk
2 cups sugar
A pinch of salt
1 cup milk powder
1 cup milk
½ cup water
½ tsp cardamom powder
2 tsp rose water
For garnish
Ghee, for greasing
10 Pistachios, chopped
few fresh Rose petals
Cooking process
In a non-stick pan, add sugar, a pinch of salt, and milk powder. Add milk, water and mix it well. Cook on medium flame till sugar dissolves completely. Add cardamom powder, rose water and mix it well. Keep stirring till the mixture starts to thicken and continue to cook on medium flame.
Add fresh grated coconut, desiccated coconut and mix it well. Add almonds, ghee and mix it well. Transfer the mixture into a greased tray and press down with a spatula. Allow it to cool down and set for an hour. Take it out if the tray and cut into square pieces. Garnish it with pistachios, rose petals and serve. You can store in an airtight container for a week in the refrigerator.
Also Read: Beetroot Hummus