Hair Accessories Of 90's that are currently in style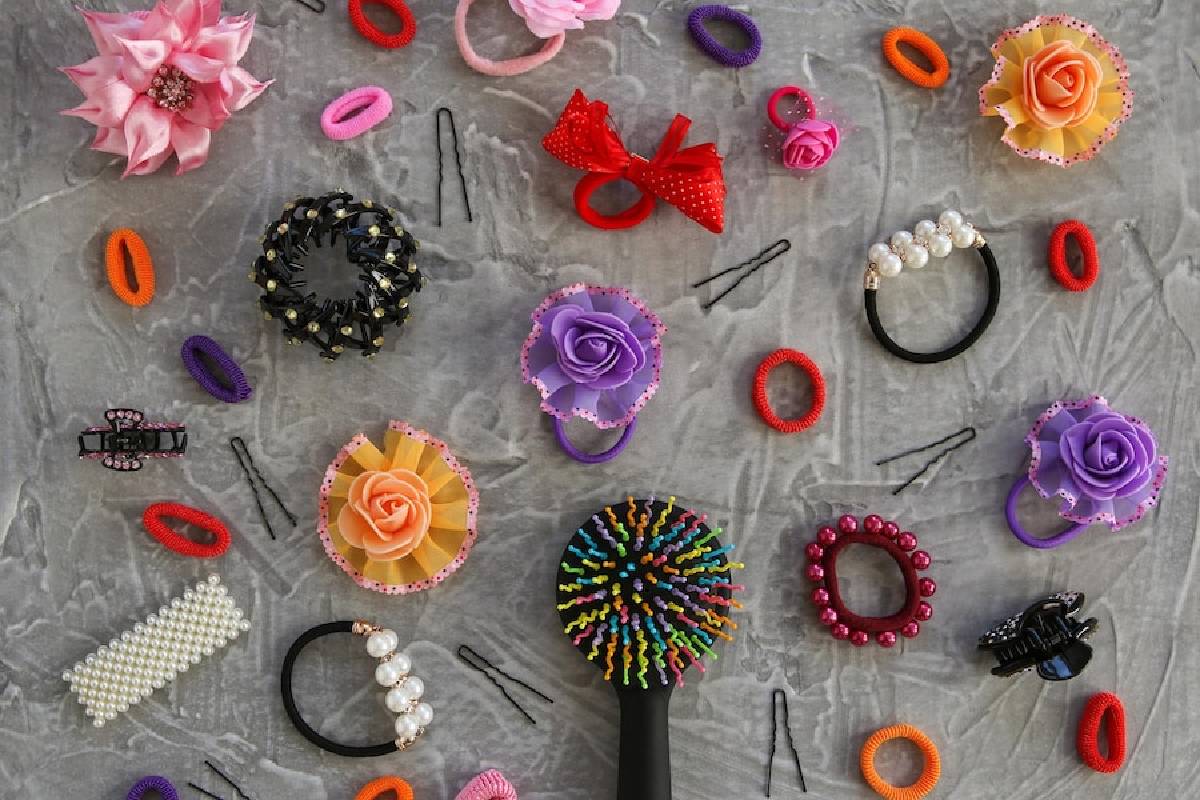 Hair accessories of 90's are currently in style make your look super classy, aesthetic and cool. From makeup with cool-toned smoky eyes and grunge brown lips to hairstyles everything is heavily in influence by the '90s. Even centre parts are beginning to wane in popularity in favour of the recognisable swooshed side part from the 1990s. See some of our favourite throwback hairstyles below, complete with beloved scrunchies, butterfly clips, and other vintage hair ornaments.
Scrunchies
Without a scrunchie added to the mix, a casual updo is incomplete. This straightforward '90s item will dress up your braid, sloppy hair, or even just the wrist where you put it on.
Chunky Clips
Also these chunky clips help you upgrade your overall look by making it extra classy. When it comes to chunky clips, bigger is better. You can pair it with big earrings, it's going make your look even better.
Star Clips as hair accessories
Why use conventional bobby pins when you can pull your hair back with a festive star clip? Simply use one clip to keep your bangs out of your face and you're done, or style several clips for a star-studded appearance.
Headbands
Headbands of toady are also an alternative part to dry shampoo obsession. They give a matching look to your attire. Stocking up on a variety of designs and patterns to go with your attire is advised. You don't have to worry if your is dirty, oily or needs a wash as the headband has got you covered.
Hair Beads as Hair Accesories
The Beaded braids are not new, a surge in the huge plastic ornaments occurred in the 90s. Also Transparent beads are adaptable to go with any look for both hair and clothing. They make you look more cool, classy and funky.
Rhinestone Clips
Rhinestone Clips make your hair look more glamourous. You can also use them to complete a grunge-inspired dress or to enhance an evening appearance. They make your appearance look more aesthetic and elegant as well.