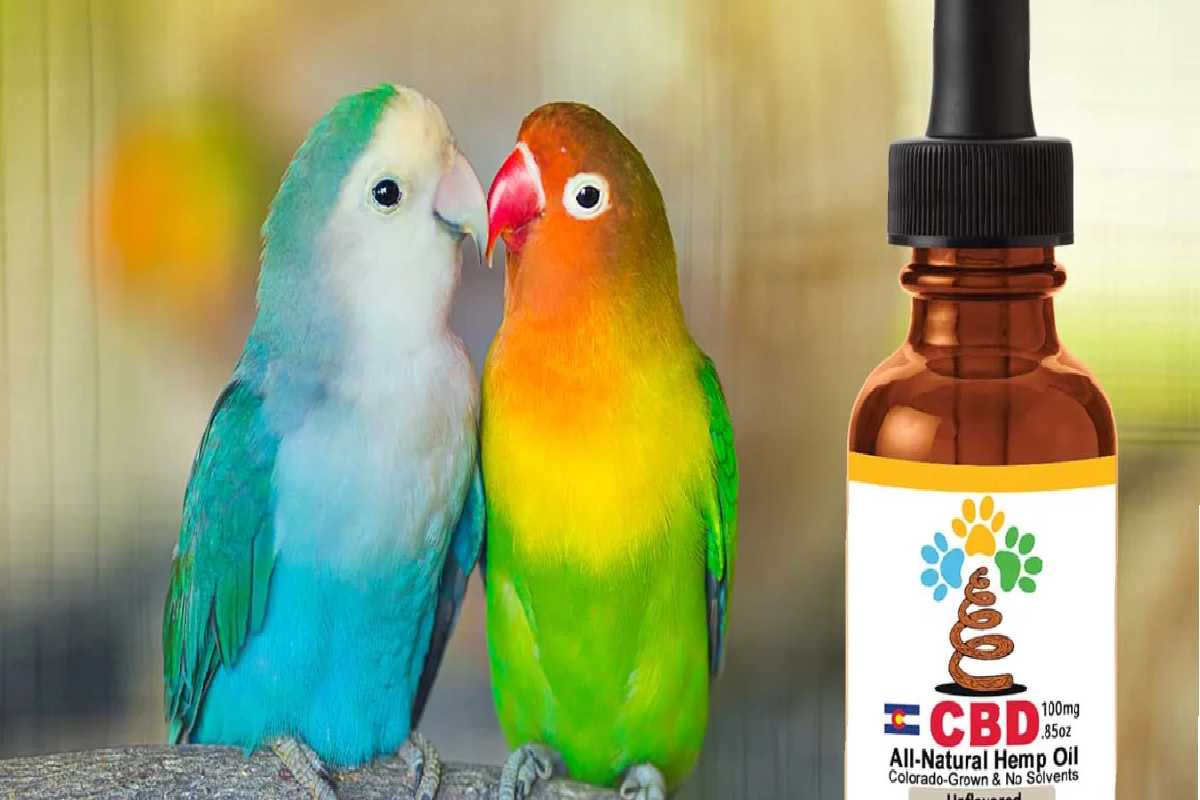 When you own a pet bird, you must constantly think of ways to keep the bird healthy. Birds in cages have less freedom than the ones in the wild. They cannot just take to the skies for fresh fruits, nuts, and seeds to munch on. CBD and hemp oils offer a simple solution to guarantee high-quality nutrition for birds. CBD oils have become a supplement among bird owners because they include beneficial lipids and minerals.
Is CBD Safe For Birds?
Due to the high omega-3 content, CBD oils function like any other nutritional supplement. However, you should always approach cautiously. Since each bird is unique, they will all react in different ways. Before starting a regular regimen, see a veterinarian to learn your pet's proper dosing techniques.
African Greys and Cockatoos enjoy eating hemp seeds that are already in the environment. If available in the wild, birds adore eating these tiny seeds since they are high in fat and fiber. Birds kept in captivity, however, might not have the same access to a wide range of nutrients. Make careful to mix regular pellets with fruits, vegetables, and the occasional seed type as a delightful treat to promote a balanced diet. Additionally, you can add drops of CBD oil to their food to boost fats and specifically target the endocannabinoid system.
How CBD Works For Birds
Although it has been highlighted in humans, the endocannabinoid system is present in birds, fishes, reptiles other animals. Our bodies have several mechanisms for preserving equilibrium. Our endocrine system uses feedback loops to tip the scales when conditions get extreme. The nervous system is constantly releasing signals to upregulate or downregulate biological functions. We now understand that the endocannabinoid system functions similarly.
Internal substances known as endocannabinoids share structural similarities with the cannabinoids found in plants. These cannabinoids bind to CB1 and CB2 receptors, triggering mechanisms that control hunger, neural regulation, and anti-inflammatory responses. Due to the system's recent discovery and the stigma associated with cannabis, research on it is still in its infancy. However, we know that it is essential to human and bird health.
Benefits Of Giving CBD
In addition to combating joint pain and inflammation, CBD also offers vital nutrients to slow down the ageing process. Hemp's CBD and fat content are also excellent immune system boosters. Furthermore, older birds require more omega-3 fatty acids than most. Fatty acids aid in the lubrication of joints and the development of immune cells, two typical health issues in ageing animals. Fats with high omega-3 to 6 ratios are anti-inflammatory, and hemp oils have a perfect ratio. Your bird can live a long, happy life by receiving CBD and hemp oils on a regular basis.