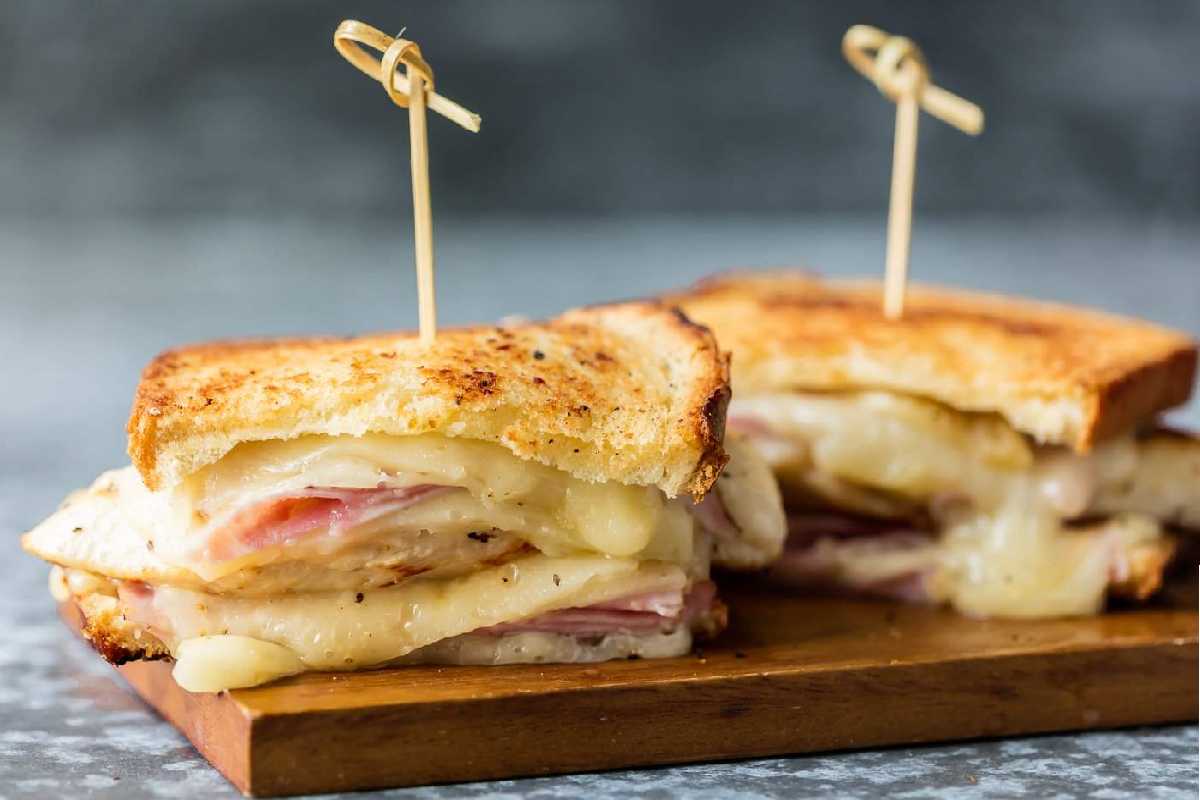 Ham and chicken sandwich
Ham and chicken sandwich: The recipe for chicken ham sandwiches will become one of your go-to favorites. It won't take much of your time to produce and is quite simple.
You only need to gather the bread, chicken, ham, and your preferred vegetables from the kitchen to start the breakfast.
It gives you energy without sacrificing flavor. Additionally, you can include your preferred sauces and then eat this dish. It can also be a fantastic choice for your kids' lunchboxes.
The chicken ham sandwich gives you both taste and nourishment. Instead of having regular monotonous sandwiches for the morning, try some Chicken Ham Sandwiches.
Benefits of Chicken
Mood-Related Nutrients in Chicken
Tryptophan, an amino acid found in chicken, aids in the increase of serotonin in the brain. Serotonin is the "feel-good" neurochemical linked to mood.
Chicken contains vitamins and minerals that are crucial for the health of the brain.
Dark and white meat Chicken contains both choline and vitamin B12, and their combined benefits may improve cognitive performance and maintain a healthy neurological system in elderly persons.
Consuming chicken is easy.
For individuals who have difficulty chewing, swallowing, or responding to changes in taste, chicken provides a versatile source of high-quality protein.
Chicken Builds Muscle
Chicken is an excellent dietary source of protein. 30 grams of protein in the morning meal may aid in muscle growth.
Chicken strengthens bones.
Chicken is a food source of protein. Protein has advantages for bone health.
Promotes Heart Health
Chicken might be the star of the plate on a heart-healthy, low-fat, low-cholesterol diet like the DASH diet because it provides underused vitamins and minerals.
Chicken Promotes Weight Loss
Lean chicken meat is a fantastic source of easily absorbed protein. You may be able to maintain healthy blood sugar levels and weight by eating foods high in protein.
Ingredients of Chicken Ham Sandwich
4 chicken ham slices
2 teaspoons of butter
2 pieces of cheese
4 lettuce leaves, 2 thinly sliced tomatoes
Bread, four slices of white
How to make Chicken Ham Sandwich?
Toast the bread.
Brush some butter on a grilling skillet, and then lightly cook each slice of bread. After finishing, set them aside.
Spread the bread with butter.
Apply butter to each piece of bread now. The quantity can be changed to suit your preferences.
Layer the bread
Add a single lettuce leaf to the toast before topping it with tomato slices. Add a slice of chicken ham, then cheese, on top.
Finally, top it with another slice of bread and one more lettuce leaf. The sandwich is grilled for five minutes.
Your chicken ham sandwich is prepared in
It's time for your chicken ham sandwich. Enjoy with your preferred dip or tomato sauce.
Also Read: Chicken in Cajun Spice